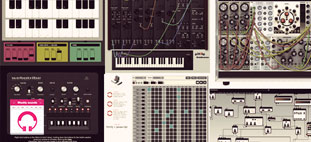 Welcome to Weekly Sounds, to help you stay up to date with the best resources about Sound Communication.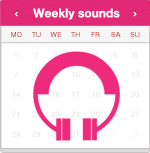 Our picks of the week
Great resource for the most open sound lovers here: 10 Virtual Instruments You Can Play In Your Web Browser lists the best sonic weapons you can play with nothing more than your web browser (Chrome for the most of times). If you don't have time you better not visit that link…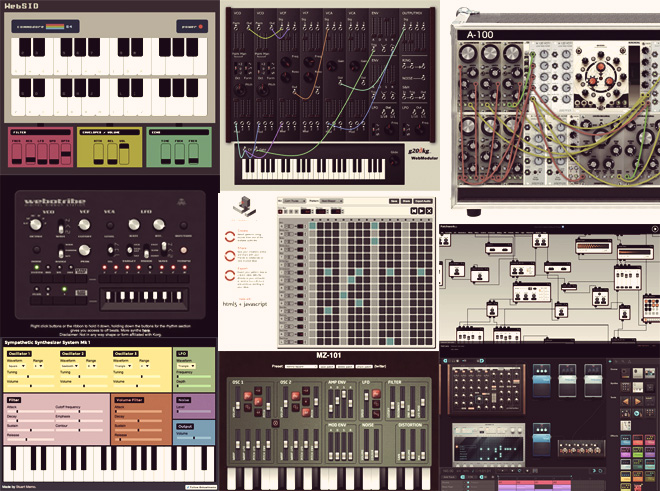 I guess it's one of the most legendary sounds all over the history of cinema: Star Wars Featurette: The Birth of the Lightsaber is a video reporting the origin of the sound (and more) of the lightsaber from the voices of George Lucas, actor Mark Hamill and our hero Ben Burtt.
Games for kids they really could play with, but with a special eye for parents? Re-Imagining the Sound of Pre-School Games is a detailed report about the work made for the sound design of the pre-school videogame Zorbit's Math Adventure.
Real string orchestra and game mechanics-driven dynamic score are two new elements in the sound design of Alien Isolation, a new upcoming game by Sega. You can watch a short documentary about the work on sound below.
What do you do while listening to your favorite song? Do you listen or do you hear? Are your ears really wide open to that kind of sound called music? Music multitasking: How 'background' listening enhances life is the first series of articles dedicated to the way we have to listen to music, with different and interesting points of views.
Some good news for the future of interaction on mobile devices:Â New Apple Patent To Help You Enjoy A Better Life, To Clear Your Clutter [EarPods]Â reports that Apple is currently working on a novel headphones which uses built-in accelerometer to detect voice activity
Melodigram is another photo-sharing app which use sound as a central feature: you shoot yourself, you add background sound and your voice and then you obviously share it across the social networks. Will the finnish startup succeed in becoming the Instagram of Sound? I am doubtful about this, because here we really need a new idea to provide sound as an added value to the mobile experience of people. Whether you want to know more about this project you can watch the teaser video below.
The best from other Sound lovers
£500? £2000? More? How much money do you need to build your home studio? Budget Studio Setup – Part 1 gives some good advices for new (and not) Sound lovers on This is Progressive.
If Brian Eno were scoring the dreams of a gaming addiction, it might go something like this.
Watch Flappy Bird Make Ambient Music, Billiard Balls Bounce, in Lemur Hacks share this new sonification experience applied to ones of the most debated games of the last years. If you want to liste to the resul watche the video below
Another useful article sharing a direct working experience by Paul Virostek on Creative Field Recording: An Introduction To Field Recording for Feature Films.
The Roland Corporation Australia blog pays tribute to David Gilmour's guitar:
Pink Floyd's "Another Brick in the Wall, Part II" Guitar Tone Dissected explains what you need to know to recreate that sound (not to play that mood). Watch the video below to learn how to do that.
Gianpaolo D'Amico is an independent creative technologist for digital media. He is the founder of sounDesign and a music obsessed since he was 0 years old.
Latest posts by Gianpaolo D'Amico (see all)