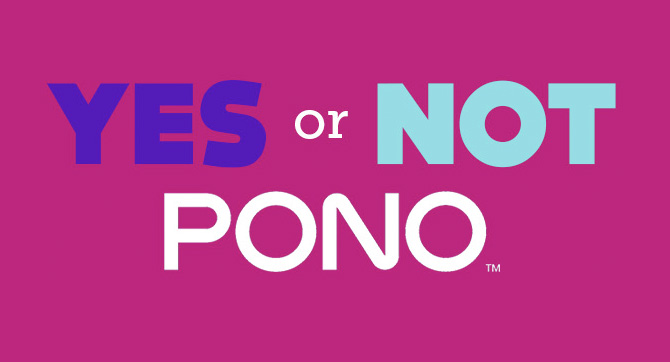 If you don't live in another universe you know what is happening around Neil Young's Pono project and its unbelievable success on Kickstarter. A passionate discussion raised  again on audio quality and then we asked some Sound professionals to give their opinions. Results are reported as condensed infographic and after as full answers.
Infographic

Share this Image On Your Site
Sound professionals full answers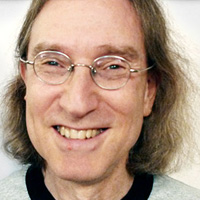 Steve Guttenberg
Freelance audio and music writer for CNET, Stereophile, and Sound & Vision magazine
Well, there's nothing new about Pono, HDtracks.com has been selling hi-resolution downloads for five years, and Hifiman and other companies have sold hi-resolution players for almost as long.
Apparently Neil Young saw the success of Beats headphones, and attached his name to a hi-resolution music business model.
Regarding the lack of bona-fide hi-resolution masters Young said in an interview on the Computer Audiophile website: "They can still have that sound and have it be a 192 master with just like one area of the song, maybe the hook, or one instrument be 192, just fucking, what the hell is that! The mix is made up of these two things (sample rates). You get source stuff that is 48k, it's not going to be higher than 48k unless you put acoustic echo on it and that echo will be at 192k. Using resolution as an effect is one of the offshoots of Pono. That's one of the creative tools that people like the Black Keys, Kanye West, Eminem, Jay Z, LIl' Wayne, can use. They are very creative, let them go, let them have whatever they want we just give them more."
WHAT? Take a 48K recording, add hi-resolution echo, and you have hi-resolution audio? No, it sounds like Young is advising labels to fake hi-resolution audio.
---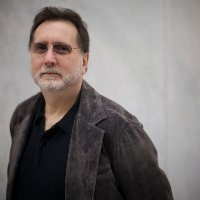 Bruce Houghton
Founder of Hypebot
As admirable as I think Neil Young's effort to raise audio quality, I am skeptical that this is more than a niche product.
Does the world need or even want a clunky looking wired player with limited access to expensive downloads? There has to be a better way.
---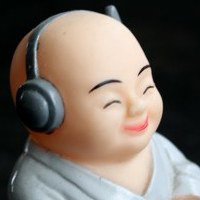 Tim Prebble
Sound designer & Composer
Pono is interesting, but maybe not for the reasons it is intended. Whether 24 bit 192kHz soundfiles warrant the storage space they consume for general audio/music listening is highly debateable. But while they would still take up less physical space than one vinyl LP this is a misguided way to sell the actual Pono device: wrangling 24 bit 192kHz files between your computer and Pono would seem impractical and frankly a lot less fun than putting some vinyl on a turntable. And that data wrangling process would be required often, because a Pono isn't going to hold very many albums at that resolution.
Where I think Pono potentially is worthwhile is in the act of making higher resolution D/As accessible & affordable. Apple could have done this, by releasing an 'iPod audiophile' model with better quality convertors. But Apple make mass produced consumer goods for mass markets, not niche devices that illustrate the short comings of their main products. For Apple it would effectively confuse their primary market i.e. people who consume music on a good enough basis. The iPod succeeds based on convenience rather than audio quality. But here is a simple test anyone can do: put the same MP3 on your iPod, your computer & upconvert it into your DAW – match levels & compare how the three outputs sound: iPod, Mac/PC, DAW. Same data, different D/As. So the only way for me to have a real opinion about a Pono would be to include a Pono in this comparative test. As someone wisely said to me many years ago: trust your own ears, only.
---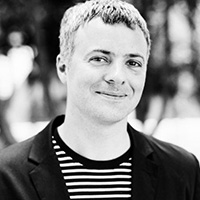 Stephen Gallagher
Music Editor & Composer
It is refreshing for a company to be promoting the quality of sound that it's device is capable of producing rather than focusing on the quantity of files that it can contain.
I am, of course, yet to hear anything played from a Pono unit and thus must reserve judgement on the system until I get a chance to experience it's sound quality for myself.
Personally, I wish Mr Young and Pono all the very best. They obviously care a great deal.
---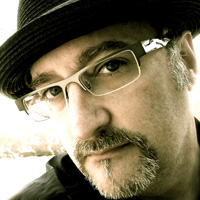 Steve Keller
CEO & Strategist of iV
Let's face it. The Pono player, which looks more like an oversized Toblerone chocolate bar, will never compete with the form-meets-function elegance of Apple audio players. When it comes to those moments when you're actually using a portable music player, it's less about music appreciation and more about casual consumption in the noisy, mixed media soundscapes of life. In that world, the difference between the lossless Pono format and a typical compressed mp3 codec will be all but imperceptible to the casual listener. So will it revolutionize the way we consume music? Hardly. Particularly when its price all but relegates the Pono player to the purview of those with significant disposable incomes. But that doesn't stop me from being a fan.
I'm one of the investors in Neil Young's unbelievably successful Kickstarter campaign. Later this Fall, a signature series Pono player will be on its way to me, loaded with two albums hand picked by Beck. I'll hook it up to the near field monitors in the studio control room and revel in the glory of ultra-high resolution audio – then I'll pop in the earbuds, hit play on my iPhone, and head home.
---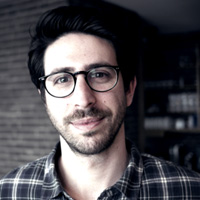 Andrew Spitz
Founder of FROLIC studio & Sound Design Stack Exchange
When I first saw the Kickstarter campaign, I had a bit of a knee jerk reaction but I appreciate what it's doing and promoting.
The fact that we're even here discussing Pono says a lot about the current status of our society and the way we consume music. If you're into sound, this is an obvious product that came rather late. One thing is for sure, it resonates with so many people that an overall change in the industry is expected and happening.
What makes Pono so interesting, is that it's not only an accessible physical product with its form prioritizing the reproduction of high quality audio but also has a digital distribution ecosystem that allows artists to deliver their music at its peak performance so their audience can hear it in all its glory. It's no different from what the iPod and iTunes did to the music listening experience, but it does so with a different (and very welcome!) ethos.
For Pono to have been so successful it had to cover many crucial touch points in the production, distribution and reproduction of music. Not an easy venture. First, the albums needs to be recorded in high quality and the original masters be available, there needs a store to deliver the heavy bandwidth content, and a well engineered device that is accessible and affordable. You also need an ambassador like Neil Young with his network of labels to jump on board this movement, and a connection to top artists to help sell this idea too the masses.
All this comes together to allow Pono to tap into something that felt like on the verge of extinction – the accessibility and appreciation of high quality music. This movement and mass interest will no doubt rejuvenate the status quo and rase the bar to where it should be! Exciting times.
---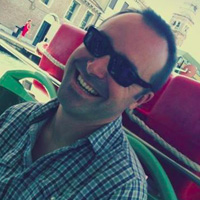 Matteo Milani
Sound Designer & Re-Recording Mixer
From a personal and professional side (as a music consultant) it's more important for me to find the right music piece(s) for my client (and for me) in lesser and lesser time, so I still love looking for new music online via Spotify, which I recently subscribed and later buy songs or album on iTunes or Amazon.
I'm looking forward to beatsmusic.com and new upcoming tools (UI & engines) to augment the music discovering experience. What I also need is a fast and robust internet connection on-the-road, not a new audio player – which sooner or later will be replaced by a new – and better – one(s). I think the real business here is building a new ecosystem – music market – to sell high-resolution digital album, which is praiseworthy.
In the future I foresee music giants like Apple or Amazon to sell uncompressed and better sounding stereo tracks, but what I really dream of is an hardware player which I easily connect to different operating systems without any imposed management software or music store. It will be a perfect master player for professionals who want to have all their music/sound archive with them and hopefully also a Core Audio soundcard (maybe?).
It's nice to have support for 192 kHz/24 bit uncompressed or flac audio files on a player, what I miss on Pono is an optical digital out to connect to my studio equipment in order to use an external (and hopefully better) digital audio converter. A touchable interface would be nice on future models, too (no more buttons to navigate the database, please).
---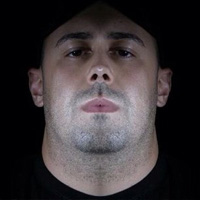 Chris Quites
Sound Designer & E-Music Producer
In fact we are drowning in a sea of information about Pono however first of all, despite of this sea I have to admit that listen to music or any other audio file @24bit/192kHz it's better than @16bit/44.1kHz or @24bit/48kHz and who has already had the opportunity to listened to it this way will know the difference, mainly for sound designers that work with details. In my experience, file @24bit/192kHz provides better dynamics, higher clarity and more texture than lower-quality files.
Kinda, if you drive a Lamborghini, then you don't want to drive your car at all!
In this case the math is simple: the use of much more of the data contained in original analogue recordings to produce digital music files makes you store and enjoy thousands of tracks in the same way that were recordings, so…
In addition to making a portable player in the shape of a triangle I come up with the big deal is, Pono device has a supposedly great DAC and a nice amplifier circuit made with quality component inside, with no this high bitrate and high resolution music really won't sound any different than a 320 kbps MP3, now days portable devices come with crap for audio components although most devices already support FLAC, even Apple devices have already supported ALAC their version of lossless audio.
However if Pono work as Pono teams expected, Neil Young gonna awaken the players companies to a new age of high quality audio components and it'll worth. Downloadable high quality tracks won't be a problem, once it's working well, they'll find a way to sell it online or not.
Let's wait to try the Pono out before go down line.
Gianpaolo D'Amico is an independent creative technologist for digital media. He is the founder of sounDesign and a music obsessed since he was 0 years old.
Latest posts by Gianpaolo D'Amico (see all)