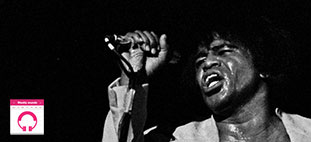 New inspiring stories in Weekly Sounds, to help you stay up to date with the best resources about Sound Communication.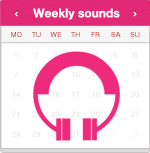 Our picks of the week
KMel Robotics wants to rule the world of music with a new band including flying robots playing instruments in Band of drones can play music better than your average human. Watch an amazing robotic performance in the video below.
If you don't know the history of music you are not a real Sound lover: The 14 pieces of software that shaped modern music is a great showcase of the best tools which changed our way to handle with audio samples.
Masters of Sound Explain the Art of Music Supervision and Sound Design at Tribeca briefly reports the conversation about the business of sound between Music Supervisor Susan Jacobs and Sound Editor Skip Lievsay and moderated by Dolby Institute Director Glenn Kiser.
What if you don't have enough money to hire a good foley? The solution? Use your mouth! Star Wars' sound effects replaced by mouth noises is at risk of becoming one of the funniest examples of sound design for videos. Watch the result of this crazy joke below.
Ableton celebrates the vinyl publishing Ready for the Record, a great interview to journalist, label owner vinyl lover Oli Warwick.
A group of sound hackers met some days ago at Chicago for a showcase of their last creations. Find out some novel ideas ready to happen in 8 Chicago 'Sound Hacker' innovations that blend artistry and tech.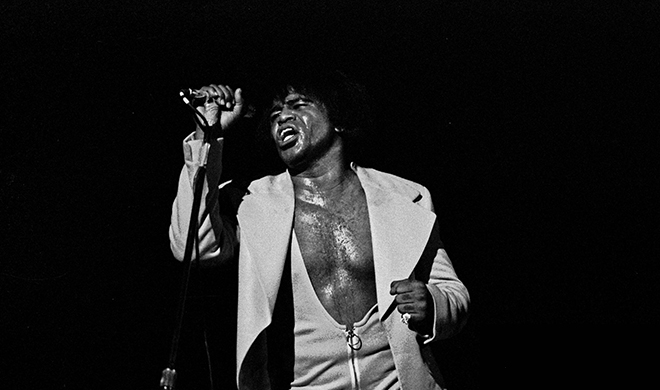 What James Brown, Marvin Gaye and Funkadelic have in common? Find out in What makes music groovy?, an interesting post describing a research on rhythm, groove and syncopation in music conducted via unconventional (and often debated) methods based on questionnaires and web-based research.
In The World's Top Studio Managers Pt. 1 is the first part of an interview to Rose Mann Cherney (Record Plant Recording Studio), Paula Salvatore (Capitol Studios) and Zoe Thrall (Studio at the Palms) about how to run a world's top studios and how to recognise the skills for the best audio engineer to hire.
Music in Film: Under The Skin and The Grand Budapest Hotel shares the way music composition was implemented in the soundtracks of two of the most interesting movies of the last season.
Conductar is an installation running on a mobile app which uses brainwave sensors to provide an immersive experience of augmented-reality even playing with generative music. To know more read a interview to its creatord in Conductar App Installation At Moogfest Is A Window Into Another (Augmented) Reality and watch the video teaser below.
The best from other Sound lovers
Maybe Imogen Heap won't succeed to be funded on Kickstarter, maybe this is an issue related to the match betweeb wearable technologies and musical instruments, but the long interview How Gloves and Wearable Tech Could Change Music Performance: In Depth with Imogen Heap and Team on Create Digital Music is a must-read to know what can happen in the field on novel solutions for musical expression.
Are you going crazy while recording 20 singers at the same time? No problem, read Recording Vocal Groups on Music Tuts Plus to learn technical aspects of recording on location, making an equipment list and then rehearsing and recording the artists.
Steve Guttenberg and Geoffrey Morrison continue publishing their different perspectives on music listening and it's cool: read Is music ever worthy of your full attention? and Music multitasking, part 2: Why music anywhere, anytime, is awesome.
Also for this week our mission is complete. Did you find something interesting in these news? Please share your comments below, thanks.
Gianpaolo D'Amico is an independent creative technologist for digital media. He is the founder of sounDesign and a music obsessed since he was 0 years old.
Latest posts by Gianpaolo D'Amico (see all)