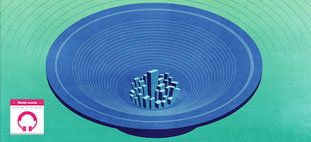 New week, new post on Weekly Sounds, with the best resources on the world of Sound Communication.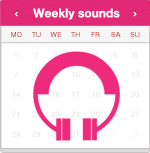 Our picks of the week
3D printing and Sound are revealing a good match at Disney Research: Disney 's New 3-D Printing Technique Makes Any Object Transmit Sound reports an on-going experimentation on a novel process to turn objects into speakers which can also produce ultrasonic sounds, so they can use as triggers for several applications. Yet in development stage, a video of the project can be watched below.
Damn. I forgot my headphones. Nothing has a more negative impact on my day than showing up to our office without them.
How many times we live this? Listen while you work: What music does to your brain is a great article about our relationship with our favorite and ever lasting addiction: music.
If you want more another must-read for this week Sonic Boom: How digital technology is transforming our relationship with sound, a long article (with amazing illustrations by Jackie Lay) about the history of noise/sound, from the streets of New Orleans in 1867 during Mardi Gras to the creation of noise cancelling devices like Sono.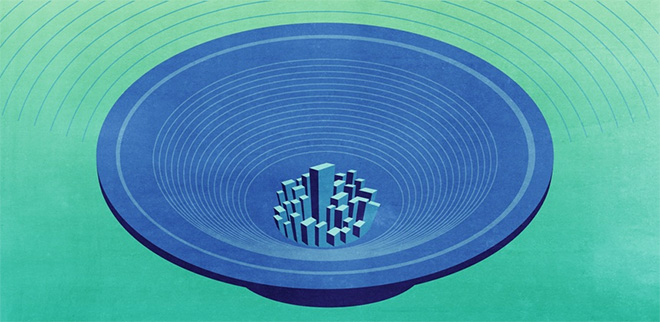 An interesting sound installation including a 50-channels system is described at HMS Alliance – reanimating a submarine with sound and a video of the experience can be watched below.
Conduct a Virtual Symphony With Touchscreens and an Interactive Baton shows The Mendelssohn Effektorium, an interactive installation at the Mendelssohn Museum in Leipzig (Germany), which allows people to control an orchestra composed of speakers (each one playing a single instrument) basically via the interaction with the Leap Motion. A video of the installation can be watched below.
We are used to think computers as the ultimate musical instruments, the only ones capable to allow to experiment new way of expression with Sound. Maybe you never heard the wing harp or the drum orb. On the Cutting Edge of Musical Innovation reports the work of musician and architect William Close, who became famous for the creation of the longest stringed instrument in the world: the Earth Harp (you can see it in action below).
The best from other Sound lovers
From the sound pros this week some relevant articles mostly on audio engineering.
Bobby Owsinski from his blog repeats again something to remember daily when you record sounds in 2 Recording Myths Busted.
Two useful articles were published by Audioholics this week: Headphones 101: Understanding the Various Types of Headphones and Earphones and How to Evaluate Loudspeakers for Sound and Accuracy.
Also for this week our mission is complete. Did you find something interesting in these news? Please share your comments below, thanks.
Gianpaolo D'Amico is an independent creative technologist for digital media. He is the founder of sounDesign and a music obsessed since he was 0 years old.
Latest posts by Gianpaolo D'Amico (see all)