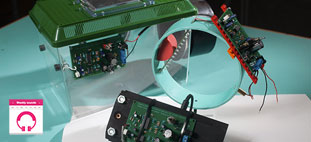 Another post on Weekly Sounds, with the best resources on the world of Sound Communication.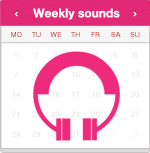 Our picks of the week
This is not new and reminds me what happened more than 10 years with some websites on the Internet: a website with only sounds and no images. Audio Production Company Has a Sound-Only Website, With No Visuals at All reports the new website of company Croacia Audio, which uses Chrome advanced features for microphones access and Javascript-based speech recognition libraries to provide user an all-sound-based user experience. Something to follow in the next months. Watch the video teaser of the website below.
Korg, MFB, VXXY and so on: 10 Best: Drum Machines is a selection of the best hardware drum machines currently on the market. A must-read if you plan to make noise this summer.
No more time spent in building the perfect environment to record: Researchers design a new structure that absorbs all sound reports an on-going experimentation at the Universitat Politècnica de València at the Campus de Gandia about the creation of a new material able to absorb a wide range of sound frequencies.
Walter Murch and the 'rule of six' – film editing shares a summary of the best advices extracted from Murch's book In the blink of an eye: A perspective on film editing.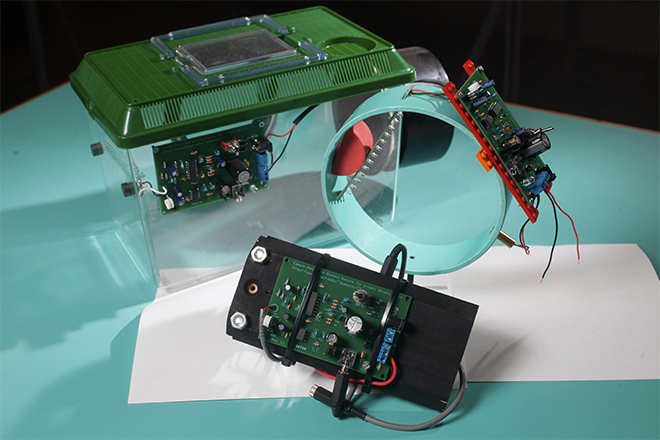 A team of computer scientists and entomologists at the University of California, Riverside, are conducting some experiments to identify flying insects by monitoring the sound of their wings via some different sensors. If you want to know more about this interesting work and listen to some sound results read Identifying Insects By The Music Of Their Wing.
Artist Turns A Record Player Into An Automatic Illustrator shows Turntablism For The Hard Of Hearing: Harmonic Motion, a great sound-based exhibition created by Kyoto-based UK artist Ally Mobbs, which uses music to build amazing mathematical shapes as were created by an harmonograph, a pendulum-based 19th century drawing machine. See the installation in action in the video below.
Need some new sound and your budget is zero? Read 5 Best Freeware Synthesizers Plugins Released in 2014, a list of the best digital sound machines published by Producer Spot.
Did you find something interesting in these news? Please share your comments below, thanks.
Gianpaolo D'Amico is an independent creative technologist for digital media. He is the founder of sounDesign and a music obsessed since he was 0 years old.
Latest posts by Gianpaolo D'Amico (see all)