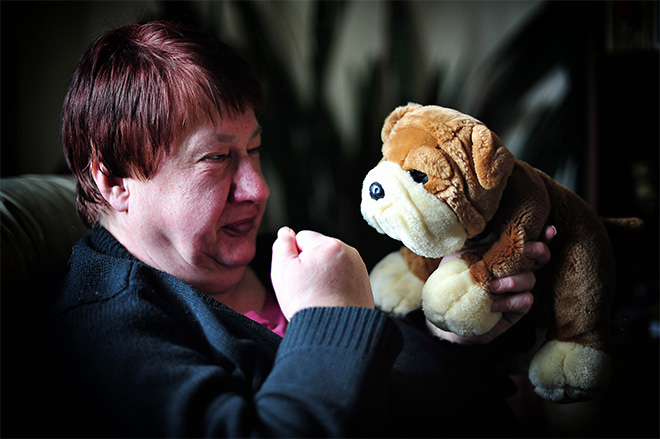 Could you imagine a mix between sound earworms and titinnus? It is called musical hallucination and it can destroy life of some people, such as Susan Root, a woman who hears constant music without any kind of control. Her incredible story is told in Woman gets 'How much is that doggie in the window' stuck in head for 4 YEARS.
If you don't know where to find some good sounds to start a dj set, an idea comes from producer and dj M.E.S.H., who shows The 10 best found field recordings on Youtube, a collection of strange high quality videos with very inspiring soundscapes, such as a U.S. Navy Submarine Surfaces Through the Arctic Ice, that you can watch below.
A new group of videogames is ready to be rolled out worldwide. Alien attacks and Fifa 15 chants: The art of video game noise reports the words from the sound designers of some interesting titles such as are Deep breath, Football chants, Destiny's demands and more.
A market is opening for portable devices providing more than stereo experience to listeners. Boom boom is a sound system (hardware + app) able to record and play sounds in 3d with different purposes: voice calls, recording a soundscape, playing music and more. 3D Sonic Postcards Bring A New Meaning To Surround Sound shows how many people all over the world are starting creating sonic stories with the system, which are also reportes in the blog Soundry. A playlist of some interesting sonic cards can be listened below.
https://soundcloud.com/soundry-1/sets/soundry-postcards
Sounds of Science: The Mystique of Sonification is a great article about one of the topic I mostly prefer: sonification. Starting from some cool tips on the origins of this technique, the article reports the work of composer Margaret Anne Schedel on sonification of data in research contexts.
How to Get the Most of Out of Best-Practices in Audio Branding suggests a list of useful actions to accomplish during the design of sound for brand communication, from the selection of touchpoints to the creation of audio mood boards. Must-read for audio branding newbies.
What do you think of these news? Please share your comments below.
Gianpaolo D'Amico is an independent creative technologist for digital media. He is the founder of sounDesign and a music obsessed since he was 0 years old.
Latest posts by Gianpaolo D'Amico (see all)