This week in Sound? Our last article on Weekly Sounds helps you stay up to date with the best news and resources about Sound Communication.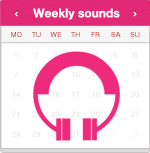 A couple of months ago Oculus Rift licensed RealSpace 3D, a high fidelity VR audio system for providing people a real immersive sound experience wearing simple stereo headphones. Now developer Tomáš Mariančík released a new exciting VR experience called Sightline: The Chair, which integrates 3DCeption, a real-time binaural synthesis engine from Two Big Ears. A small interview to Mariančík is reported in New 'Sightline: The Chair' Gets '3DCeption' Binaural Audio, Developer Discusses VR Audio.
But there is more in the VR world: Sound Might Be The Key To Touching Objects In Virtual Reality reports the experimentation of a team of researchers in haptic technologies at the University of Bristol, UK, who built some speakers emitting sounds in high-frequency capable of producing the sense of touching on human skin without the presence of a physical object in the space. A detailed explanation of this innovative work is shown in the video below.
Again on on the key topics of 2014: hi-res audio. Sony is ready to launch a new-brand Walkman featuring 64 GB of flash storage, bluetooth and NFC communication, touchscreen user interface, MP3 and FLAC playing and more. Are these new devices ready for the mainstream market? According to my opinion they need to provide more than this, people wont's spend so much during this Christmas to replace their mp3 player or smartphones with something like this. By the way whether you are interested to see what is happening in Sony you can read Sony's new hi-res audio Walkman appeals to cultured senses, like a fine wine (review).
3D printing technology allows to implement new innovative solutions also in the field of headphones. 3D Printed Cynaps Mint Headsets Lets You Listen to Music without Blocking Your Ears shows a new headset you can wear as an headband which can be printed in different colors and provides the audio experience via bone conduction technologies. This means you can use these modules as headphones without wearing them on your ears and you can attach them to a physical object as transducers and then build a customized sound object to play your sounds. You can fund the project at IndieGoGo and watch a video below.
Sound design found its first field of application in Hollywood films many years ago. Everything started from music score and then we cam by to a dedicated genre, called cinematic music. The Hollywood Sound – Music To Picture is a long article about the evolution of music in films, its key practices and techniques, with a focus on Hollywood sound. What is the Sound design trap? Read the article and you will discover.
Is the sound of the city gradually destroying our ability of hearing? Are we intended to become all deaf if we stay too much in the metro or in the traffic jam? Urban Noise Pollution: Insidious Health Threat or Just 'City Livin'? reports a series of interesting solutions to the problem (i.e. the use of nature, urban design) which have to be implemented using a well-defined and comprehensive strategy. A must-read for sound lovers who are interested in improving the soundscape of our cities.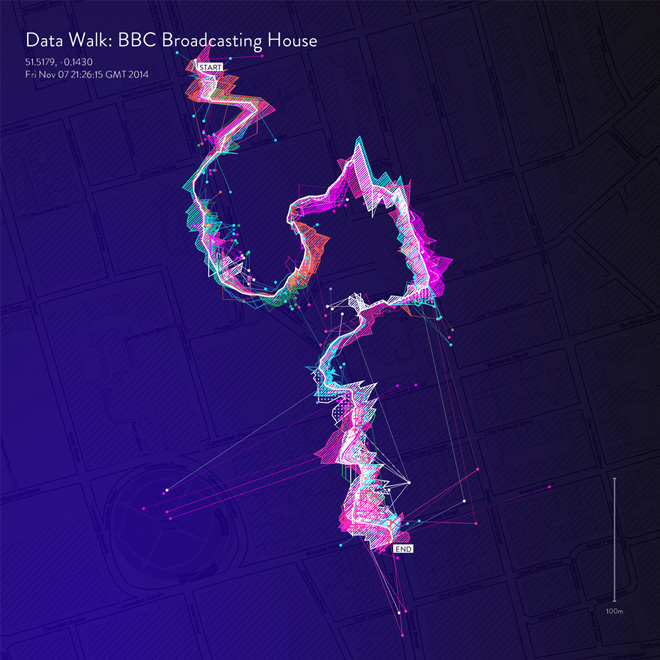 What if you intentionally want to listen to some sounds of the city? Maybe the Wi-Fi location? Phantom Terrains is a project by science writer Frank Swain and sound artist Daniel Jones on the sonification of wireless networks signals nearby. This guy can hear wi-fi, he says it sounds like minimal techno reports the interview to Daniel about the project, the used technology and some interesting considerations about the use of sound in our everyday routine.
What do you think of these news? Please share your comments below.
Gianpaolo D'Amico is an independent creative technologist for digital media. He is the founder of sounDesign and a music obsessed since he was 0 years old.
Latest posts by Gianpaolo D'Amico (see all)