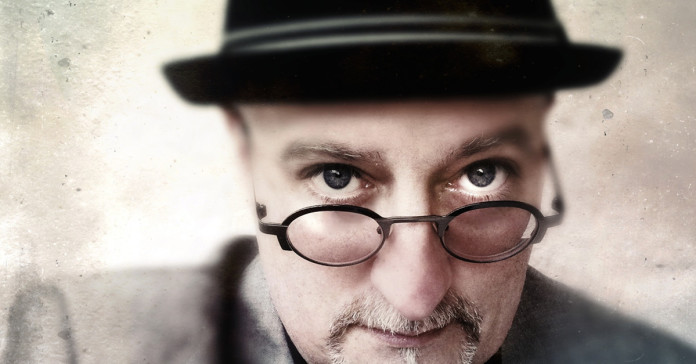 The Audio Branding Congress 2015 is on its way stronger than ever. One of the best news for this edition is the moderator: Steve Keller, CEO and strategist of iV. Could we miss the opportunity to have an interview with him and find out what is going to happen during the most relevant event dedicated to the use of sound for brand communication?
Hi Steve, thanks for taking the time to talk to me. I am very happy to see you as the new moderator of ABC this year. Can you tell us more about what is going to happen in this new edition?
It's been exciting for me to see how the Audio Branding Congress as grown over the last few years. This year the Congress is bigger and better than ever. We have an incredible line up of speakers, and the finalists for the Audio Branding Awards represent some of the most interesting and diverse examples of audio branding in our field. If you're serious about audio branding, you won't want to miss it. Look me up. I'll buy you a beer.
The program of this edition is divided in 3 parts: Academy Day, Award Day and Audio Branding Summit. Why this choice? What can we expect from this new structure?
Splitting the Congress into three days allows the ABA to tailor the programming to the various segments of our growing discipline.
The Academy Day is designed to offer presentations and workshops on topics that contribute to the professional development of audio branding practitioners.
The Award Day gives us an opportunity to honor some of the best practice cases in the business. In addition, Olaf Hartmann, the founder of the Multisense Institute, will present what promises to be a fascinating keynote address on the power of sensory marketing.
The Audio Branding Summit closes out the Conference. It will be an opportunity for the members of the Audio Branding Society to compare notes, collaborate, encourage one another, and honestly discuss, and to encourage each other in the process.
While the Audio Branding Academy is open to everyone, admission to the Audio Branding Society requires a peer review and membership offers a level of further distinction.
In the program I the new composer talents 2015? Does audio branding have to discover back musicians first?
Audio branding is a blend of both science and art. Academy Day focuses on the processes, paradigms, research and strategy associate with audio branding. The New Composer Talents segment of the Awards Day gives us an opportunity to focus more on the art, offering a select group of composers/artists an opportunity to perform live.
I think it's a great addition to the Congress, offering something for our hearts as well as our heads. It's also an opportunity to introduce our agencies to new talent they can use when moving from strategy to execution in the audio branding process.
When I wrote the introduction summary to the Audio Branding Yearbook 2014, I concluded that one of the biggest issue was calculating ROI for the practice of Audio Branding. Did we find a solution to this?
The short answer to that question is: "no." ROI is a function of value. How do we determine that value? Hard costs, billable hours, travel expenses, etc., are relatively simple to calculate. But the intangible assets are much more difficult to price.
What is the value of a copyright? What are the best practices that increase the equity of a brand's investment in creating audio assets? How can we move past showing correlations between increased sales and audio branding initiatives, and actually demonstrate causation – proving that it was actually the audio branding that produced the effect? Can we develop predictive analytics that can help cost controllers as they evaluate the cost/benefits when evaluating audio branding fees and budgets? I think proving ROI is the holy grail for our industry.
I believe audio branding offers an incredible return on investment for brands, but we need a lot more data to help us make the case. It's a personal passion of mine and one we're focused on at iV.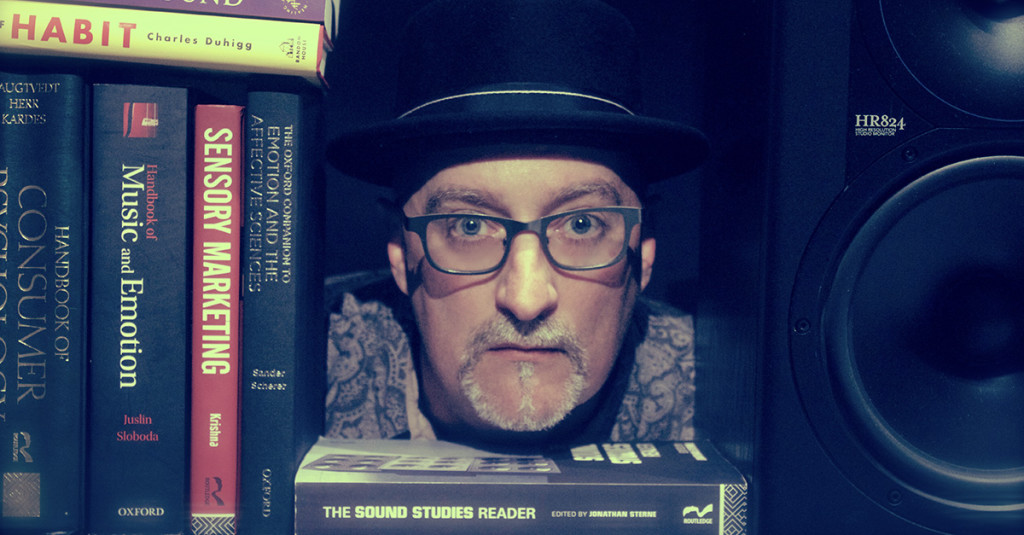 Can you point to some innovations ready to be integrated in Audio Branding this year? What is the next big thing in the market?
Virtual reality is the big buzz at the moment, with many major players, from Facebook to Google, pushing into that space. Sound is an incredible part of that experience, and it offers a powerful audio touch point between brands and consumers.
As we move away from traditional broadcast and into the world of digital media, we will need to adjust our thinking about audio from a narrative point of view, and how we can provide a consistent, congruent audio experience that communicates brand identity in a transmedia age.
I also think mining data will continue to be important. We'll see more applications that not only produce sound – but also listen to it as well. We'll move beyond consumer engagement and move towards finding opportunities for sound to actually shape consumer behavior.
At the end I guess Audio Branding is going further and further: do we have to talk about Sound Communication now? Are we ready for this change?
Are we ever ready for change? Usually not. But change and chaos are inherent in the process of creation and discovery. Audio branding is a fairly new discipline. It will continue to evolve, as will our understanding of its importance and its application.
We have a lot more exploration to do in the realm of sonic semiotics, considering how symbols are communicated as part of a sonic narrative. As we experiment and learn, the pursuit of transparency and the open sharing of knowledge will be necessary for the growth and health of our business.
I analysed many times the projects you made with your agency and I have always admired your structure of working: you created a framework for audio branding. We surely know that a process like this is composed of many different steps, but what is its most critical, most relevant stage?
That's a difficult question, because I think the audio branding process is very Gestalt: all the steps together contribute to a whole that is greater than the individual parts. And while we like to think in linear stages, I don't know that the audio branding process needs to always be linear. Forward motion is not always a straight line. It can be a series of consecutive circles.
That said, I think there are two critical stages that can make or break an audio branding initiative. The first critical stage happens at the very beginning of the process. It's the discovery phase where we listen to the brand and work to understand its essence. There's so much work that goes into uncovering the brand core values. It's tempting to allow our own bias to sway us – to go into the initiative with an agenda that forces the brand into a mold. This first stage is critical because if we don't truly understand the brand, we could actually damage the brand identity.
The second critical phase happens near the end of the process, at the implementation and subsequent management of the audio brand. Without consist application of the audio brand at multiple touch points, it will falter. Management of the audio brand is critical to maximizing its ROI, so we want to do everything we can to empower brands and advertising agencies to discover new ways to use their audio identity and to build equity over time.
You are considered by many Sound lovers as an audio branding ambassador, because of your massive activity as a speaker and evangelist in workshops and conferences all around the world. What is your experience about that? What kind of people you meet and which are their ideas creating a sound strategy for a company?
So much of what we do involves educating brands and agencies to think differently about sound. Our work as an audio agency brings value and efficiency to our clients. At the same time, our approach is disruptive. It forces brands and agencies to rethink not only how they think about audio, but also the process by which they create or procure it.
My goal in being an audio branding ambassador is to open up these conversations for all of us in the business. It's a way of planting seeds and watering them. We may not always see the harvest, but we want to help the garden grow for everyone. Part of the joy for me in speaking as much as I do is seeing someone's eyes light up when they understand our approach. It's transformative. It changes the way they listen to the world.
It doesn't matter if you're a creative director, a marketing officer, a designer, a composer, a planner, a strategist, or a cost controller. Part of our job is showing how everyone can benefit from thinking strategically about audio in a brand context. That takes time.
I think you are one of the Sound professionals who best understood the power of digital communication channels. You are very active in many digital places, can you tell us more about this?
I live in Nashville, a place that has earned the name Music City. I have seen first hand how technology has changed the music business – and business in general. Technology has changed the way we communicate, along with the channels we use for communication. Our devices not only make sound, they listen to sound. I'm interested in how digital is not only shaping engagement, but in how it's also shaping our behavior.
The other interesting part of this digital revolution is that our behaviors are generating data. Our devices are tracking us. Monitoring what we watch, what we hear, where we click, and what we share. It's interesting to think the our interaction with digital devices might ultimately help them make choices about how they will communicate sonically with us.
You are a musician first, so tell us your secret life of Sound lover: favorite genres, artists, songs, instruments, inspirations.
If you're reading this and want to know the answer to that question, you'll have to come and ask me yourself at the Audio Branding Congress. See you in Berlin!
Gianpaolo D'Amico is an independent creative technologist for digital media. He is the founder of sounDesign and a music obsessed since he was 0 years old.
Latest posts by Gianpaolo D'Amico (see all)