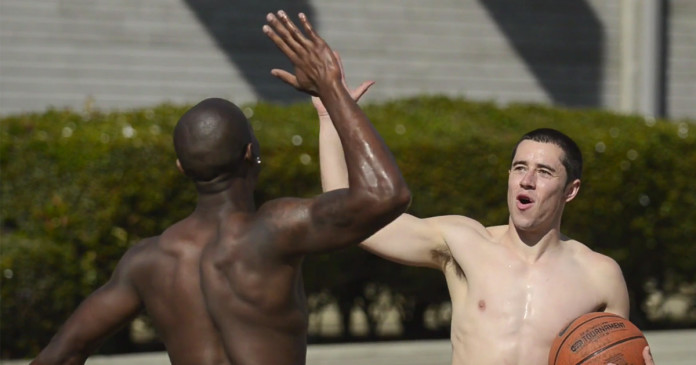 Some days ago SoundSnap released a short video teaser to promote the new version of the website (more in our recent interview). We can say many things about the amazing-unstoppable-marvellous-insane power of Sound, but we don't want to show too much love today. So we focus on one thing: Sound Communicators can have a great sense of humour. And this video is undoubtedly proving this.
The engine of a car playing basketball? A karate kid punching 8-bits samples? Is a dog or an owl? The heavy metal violinist? Watch Find the Perfect Sound video teaser and have fun with it.
As SoundSnap Product Manager Daniel Powell said:
We wanted to explore sound effects usage in a playful way – experimenting with the way sound can change a scene. Using stock footage was ideal because since it generally does not have source audio – only visuals. This allowed us to watch the clips without sound and leave our imagination to fill in the blanks.
This video also shows a way of working for Sound designers: starting from a video footage which is silent and then integrating (not adding, never…) the set of sounds (voices, effects, samples, etc.) which have the goal to improve the experience of people listening and watching at the same time. Have a look at the scene of the baby moving the plastic coloured circles with those crashing sounds. How may times are you going to play this again and again?
All visual contents used in the teaser were from Dissolve, another great platform for sharing video footage for advertising, web, documentaries and more.
Funniest scene of the video? Obviously the last one after the ending titles. Watch it and then you will understand which is the next frontier of advertising using the infamous cats in the web 🙂
Gianpaolo D'Amico is an independent creative technologist for digital media. He is the founder of sounDesign and a music obsessed since he was 0 years old.
Latest posts by Gianpaolo D'Amico (see all)