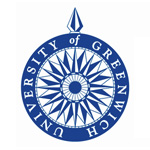 Apply via University of Greenwich (CLOSED)
---
Job details
Company
The Faculty of Architecture Computing and Humanities Technical at the University of Greenwich
Function
Sound Technician
Location
Greenwich, UK
Posted
30 Nov 2015
---
About us
The Faculty of Architecture, Computing & Humanities (ACH) is a multidisciplinary faculty with over 10,000 students and 345 permanent full-time staff. The faculty is based at Greenwich Campus, including the new teaching site in Stockwell Street.
The faculty has excellent facilities including computer laboratories, video and film making studios, music equipment, and literary and academic journals in the library.
---
Job description
To provide support to staff and students in the sound area & to maintain and develop the facilities and equipment of the Sound Design studios, field recording equipment and related systems.
This role involves providing first and second line support to staff and students. The role requires the post holder to deal with and resolve enquiries from staff and students relating to the sound studio facilities and the body of sound equipment for our creative practice programmes. The post holder is responsible for overseeing the day-to-day running of the sound studios & facilities and to provide specialist support to colleagues, academics and students in the sound area. This includes advice and support for booking equipment, supporting performances, assignment preparation and technical queries. They are also expected to help out with more general tasks from time to time, including supporting other colleagues working in our broad range of facilities.
The post holder will be expected to show initiative and judgment in dealing with queries from staff and students, and to advise and inform the Senior Media Technician about matters relevant to the sound facilities (hardware & software) in consultation with academic staff.
Members of the technical team must exhibit an approachable, clear and professional customer focus, work in a calm and understanding manner, inspire confidence in the users and take control of situations that could be technically unpredictable, be knowledgeable about the equipment and operate in an environment built on the principles of Service Level Agreements.
Responsibilities
Maintain and develop the facilities and equipment of the Sound Design studios, field recording equipment and related systems.
Assisting staff, students (undergraduate and postgraduate), and visitors in the application and use of sound studio facilities, including computers and computer software and booking facilities.
Manage and run inductions for the studios and, working with Technical Demonstrator colleagues, assess user competency for the sound studio facilities.
Work with colleagues to manage audio software requirements and resolve any issues (including, but not exclusive to: licences and permissions, latency, compatibility with networked storage systems, networked audio).
…
Skills And Experience
A proactive awareness of recent developments in audio technology including software and hardware solutions, such as ambisonics, wave field synthesis, binaural audio / DAW developments, sonic programming languages, such as Supercollider, C sound, Max/MSP, PD, Sonic Pi and Arduino interfaces.
Familiarity and engagement with sonic art practices and electroacoustic music.
---
Gianpaolo D'Amico is an independent creative technologist for digital media. He is the founder of sounDesign and a music obsessed since he was 0 years old.
Latest posts by Gianpaolo D'Amico (see all)