When I was a little girl, I started to play all the instruments that I loved just moving my arms around me to mimic a guitar, a flute, a pair of snare drum sticks. It was great, energetic (but I was six yo in the '90. Today I can't spend all my time shouting and simulating a guitar solo (for two reasons 1- I have to work 2- I have a flatmate). Someone was thinking of me when he invented a wireless mobile device converting the motion into sound.
TZM Creative Lab is a team of 4 people, musicians and sound designers that create a smart project: Motus, a wireless device converting the motion into sound, a creative tool for professional musicians, dancers and artists, an intelligent toy for kids and grown-ups. Motus allows users literally to play music in the air.
"The motion with Motus turns the air into a keyboard, fretboard, djembe skin, drum pads, violin bow, etc. The movement is a key to play and experiment with sound in real-time whether during casual time outdoors or on stage. We seek to empower motion to open up more possibilities of creativity in sound exploration and gather the whole community, which keeps that alive. Where anyone can take part, from professional musicians to dancers, from grown-ups to kids (even 30 years-old kids)", said Mindaugas Badokas, founder of TZM Creative Lab.
All started in 2013 when Mindaugas was making motion sensitive hand drum made by six granular synthesis parameters controlled with a single motion. Motus wins several first prizes in Lithuania (Inventor 2013, Technologies for Lithuania 2014, Technorama 2014 and Startup Weekend Kaunas 2014). After these awards, investors were interested in becoming partners but the negotiation failed (likely, as they say) soon after they received a grant of $32,000 USD from Chile. In 2015, they move to Santiago and start a crowdfunding campaign to implement the device and run the first production in March 2016.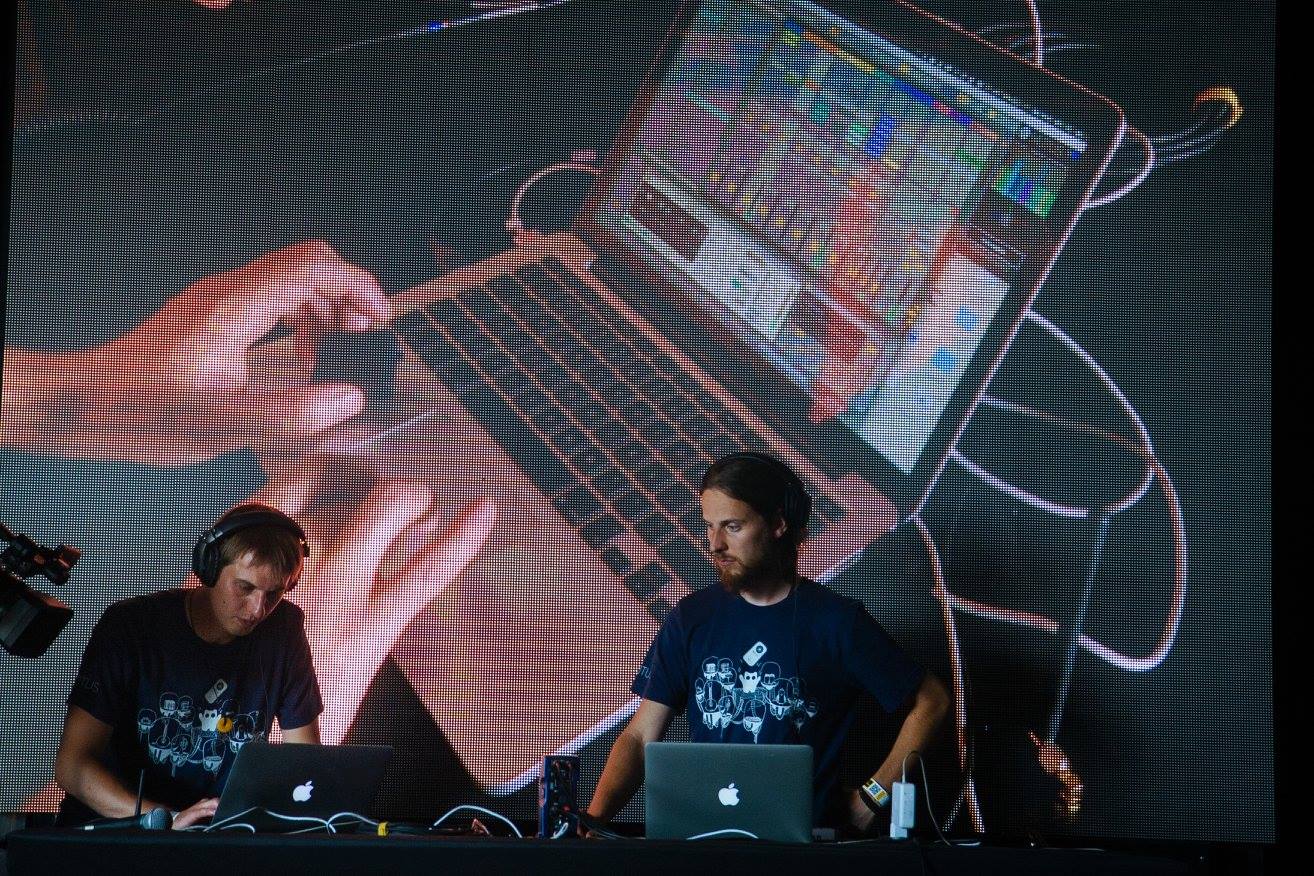 Motus is a little black device (42 mm/ 1.65 in) without buttons or knobs. The system let you play the note and at the same time change its timbre by using different motion gestures.
In the official website you can pre-order three different models of Motus: classic, pro and hacker. Classic is an out-of-the-box device and it can be explored instantly by anyone, Pro is made for professional performers, it comes with an external bridge receiver and precision sensors, its connectivity range is up to 30 meters and it's possible to connect up to 12 devices simultaneously. Perfect for stage experience and real-time performance. Hacker is for the DIY users (students, researchers, digital artists) seeking to make their own customized device. It is the naked body version and the user has to solder each part together, it is not recommended for professional application but for experimentalists, as the members of the theatre of contemporary dance Aura in Lithuania (you can watch a video of their work with Motus in the video below).
Motus comes together with its software, with which users are able to select Motus instruments and play them instantly. It is compatible with MIDI, OSC and ReWire and it fits with any DAW like a controller. FInally Ableton Live performers can use the M4L device to make the set-up easier, while Cycling '74 Max heroes can download a pack of dedicated externals and abstraction.
Need to say more? Let's play!
Carmen Canale works as a freelance audio engineer and collaborates with Conservatorio G. Verdi of Milan for the development of audiovisual projects. She holds degrees in Literature and Electronic Music, and also writes about soundscapes for Pilltapes and gears for Tsinoshibar.
Latest posts by Carmen Canale (see all)