Lullatone is not only a music band from Japan, but also the creators of some of the most compelling projects of sound communication in the web of the latest years, such as Patatap and Typatone.
Below we talk to Shawn James Seyomour (the other member of the band with Yoshimi Tomida) about their way of creating sounds, the next trends in sound communication and their extra-music projects.
Hi Shawn, thanks for taking the time to talk to us. In these years so far you "recorded a ton of albums, made a lot of videos, a simple app". Which is the key to succeed in the social trend music scene?
Shawn James Seymour: I think it is important to keep recording and making new things every day (even if you don't release them all). We are not usually very good at keeping our social media accounts updated because we are always in the studio… But this year we are trying to remedy that by releasing a new track every Thursday. That way we are always pushing ourselves to make new experiments but also to post and share them with the world.
You use analog and digital instruments, environmental sounds and objet trouvé. Could you tell us more about your way of work and then your favorite set-up?
SJS: Every song can start differently but one pattern I notice a lot is to start by playing a melody on my guitalele (half guitar / half ukulele instrument from Japan). I'll record it into Ableton and render the audio as midi so I can see the notes and try playing them on different instruments. That is why some of our piano and glockenspiel parts sound strummed! Other than that, every song need a little analog dirt on it. So maybe it is re-amping keyboard parts through an old amp with a snare drum on top or mixing down to a cheap cassette tape.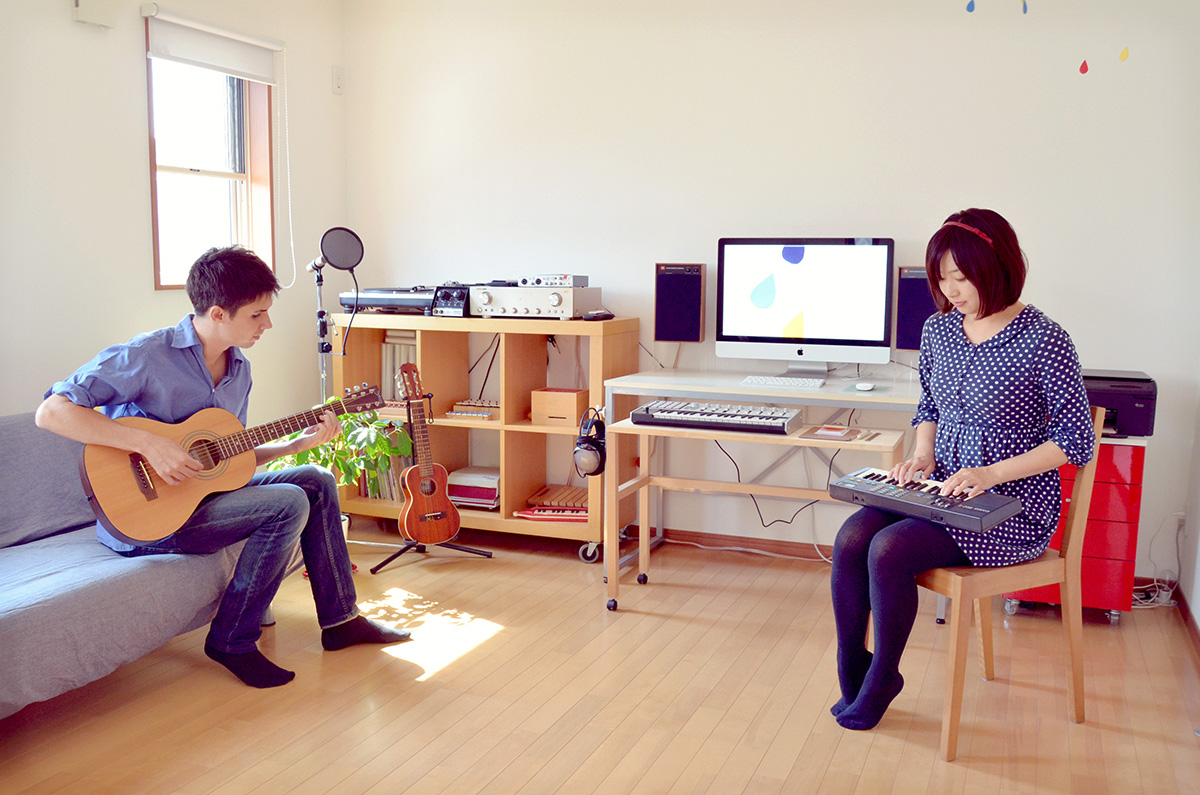 You are a duo and a couple in life. When you start to compose, do you think and act like a band? Which are the roles you play?
SJS: We are much more a couple than a band. Lately Yoshimi is rarely in the studio because we have two small kids and she is focusing on being home with them during the day. But I always bounce all new song ideas off of her when I get home. Lullatone is also a registered company here in Japan because I do so many commissioned recording for TV commercials and films. So, not only is she my wife and band member, she is also on the board of directors and could fire me from my job as CEO : )
According to your experience and vision, which are the trends of sound communication in the coming years?
SJS: I think producers are going to keep searching for really special distinct sounds that no one has ever recorded before (more than melodies probably). I'm not sure if it will be dirty, warm sounds or ridiculously hi-definition 3D ones. I hope it is dirty ones because they are more fun to make!
You created Patatap and Typatone, two projects which showed a new way of thinking sound in the web. Do you think this could be a starting point for a new way of making music?
SJS: We make a lot of songs, but sometimes it is more fun to give people the seeds to grow their own melodies. That is what Dropophone, Patatap and Typatone are all about. Our albums are good at falling into the background while you are listening. The apps give you a hands on experience. I noticed this with our son's new Mario game as well. In the new one you can create your own course. I think this must be a really exciting time to be a kid. Entertainment is so much less passive.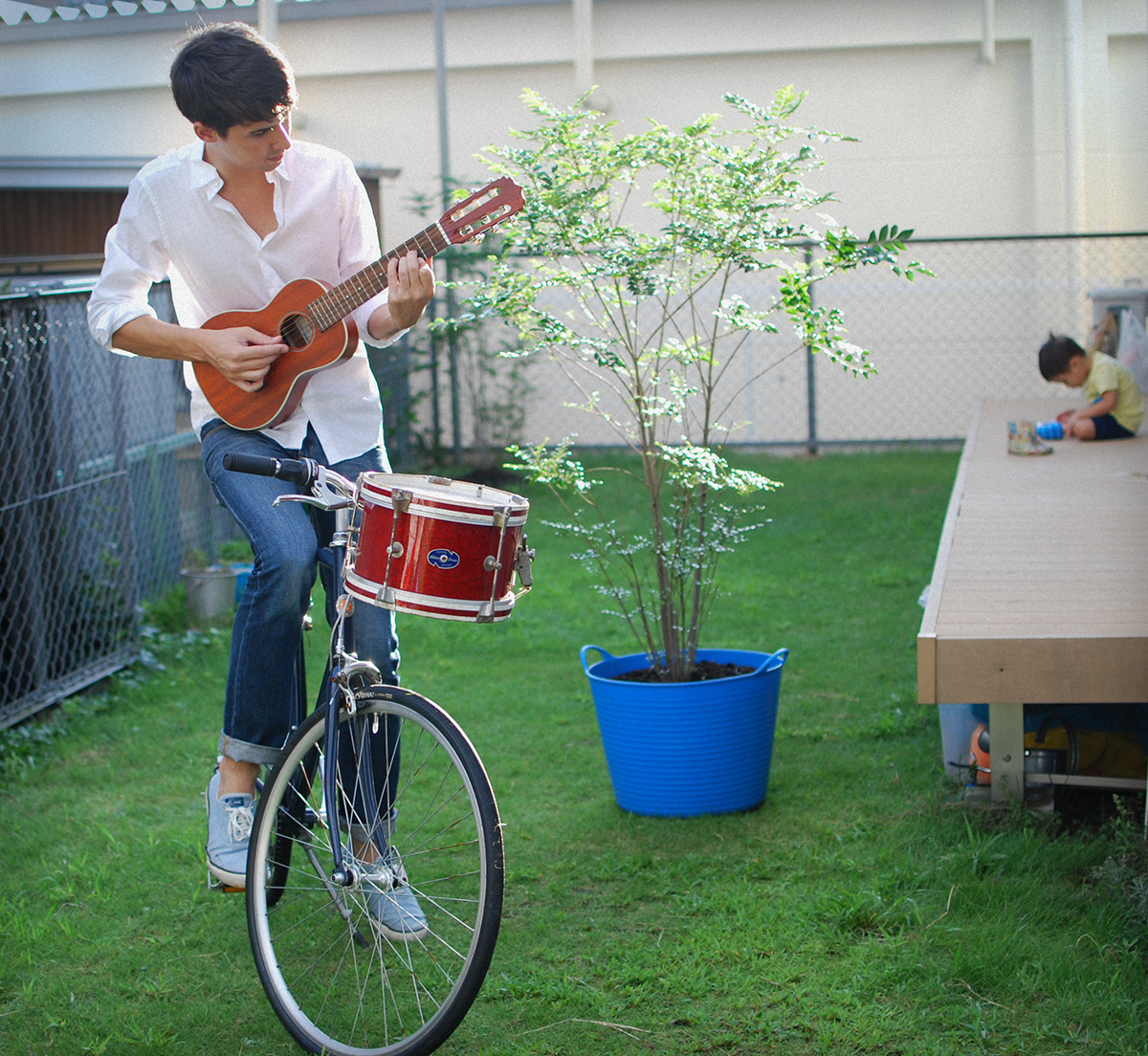 What's on the horizon for Lullatone, could you tell us something about your future projects?
SJS: This year we are releasing a new song every Thursday. This first five have been really interesting to work on so far. I discovered new recording techniques and did other experiments. I've also been doing a lot of commissioned songs, so it is good to have this balance where I can explore and adventure.
If inspiration could be a daily sound, what would be yours?
SJS: The sound of our coffee maker when I wake up in the morning. I love mornings so much. Every thing feels so possible and exciting. I can't wait to get to the studio right after breakfast.
Carmen Canale works as a freelance audio engineer and collaborates with Conservatorio G. Verdi of Milan for the development of audiovisual projects. She holds degrees in Literature and Electronic Music, and also writes about soundscapes for Pilltapes and gears for Tsinoshibar.
Latest posts by Carmen Canale (see all)