This post originally appeared on Sonoport Blog.
---
Interview with Luke Twyman, interactive designer freelancer and creator of Whitevinyl, one of the most exciting playground for sonic experimentations in the web today.
Luke's works include Flora Drift, an interactive web experiment which also uses real-time synthesis to procedurally generates music & visuals on the fly; Solarbeat, an interactive audio/visual which generates music using the orbital frequencies of the solar system; Yume – the interactive music journey created for Helios / Keith Kenniff, which also won The Cutting Edge Award from Adobe & FWA; and then Here is today, an interactive art/science HTML5 site illustrating the scale of time on earth.
We are quite fond of your work that we've featured you quite a number of times on our pages. One of your recent works is the interactive musical exploration site Helios | Yume. That was amazing, how was the initial idea conceptualised and what was the main inspiration behind it?
Luke Twyman: Thanks for featuring me! Yume was a fun one to work on, I had a lot of freedom and time to devote to the concept. I wanted to make something where all of the interaction felt very rewarding when you play and explore, so I started with just the rough idea of these tactile controllers you can drag around. From there I just drew lots of sketches, any little graphical ideas that came, and it evolved into the controllers being these floating rock shards, spread out over different scenes, each with a different feel, reflecting all the different sections of the Helios track.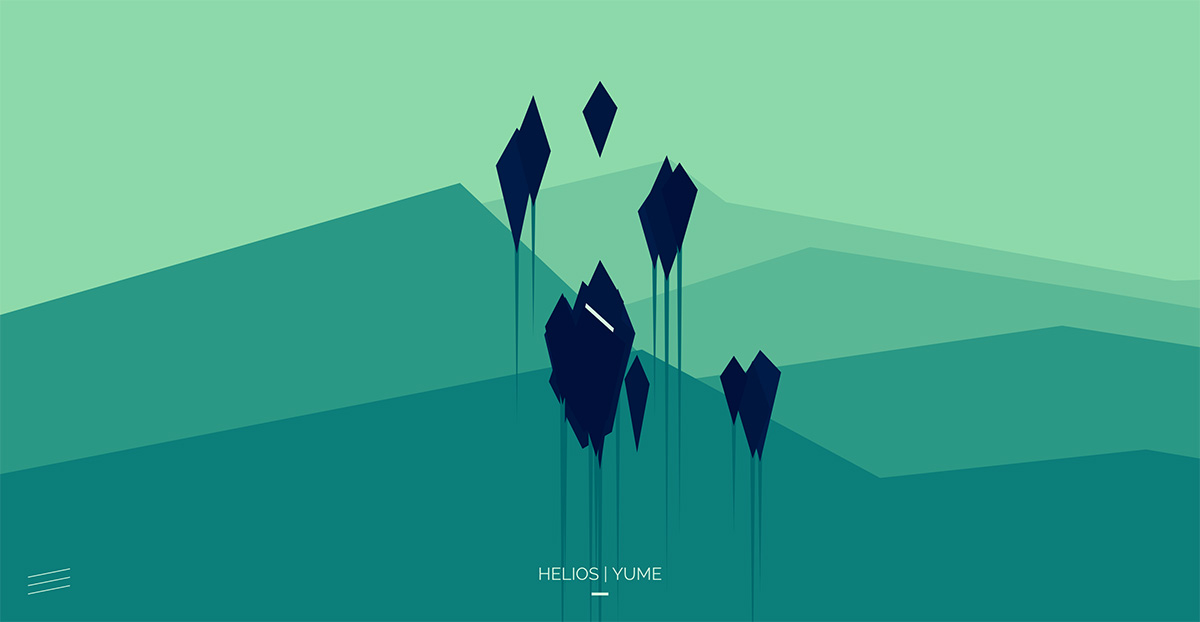 Lately I think I've been inspired a lot by exploration video games, the focus on mood and slower-pace is already something that appeals to me, but also I like how interactions can be very ambiguous, with unknown results, but remain inviting to the curious. There's a bunch of great examples, one I really like is the dashboard in the game MirrorMoon EP.
You mainly do freelance work in graphic design, illustration, web/interactive design and make or record music in your free time. That's a whole load of skill sets. What is your background? Did you start out with a design background and then branch off into sound and music or the other way?
LT: I started as a musician – I began playing guitar as a kid, and tried a bunch of bands before moving into writing & performing my own music. While I was in college I also started making small video games as a hobby, and that was my introduction into creative programming and digital imagery. I don't think it took long before I just naturally started combining the two.
I studied music at Uni, but at that time had no intention of doing anything musical as a job.
By the end of my course I'd decided that I might enjoy freelancing in design, and despite being pretty naive about what that involved, I just kind of jumped into it and taught myself as I went.
On your website you've stated that you would like to steer your work into the areas of science and informal education, in the ideal world what would your dream project be?
LT: A three-way collab with NASA and Björk! Lately I've found myself doing a lot more work involving music which I'm really enjoying as well, so anything where I get to combine sound, science and visuals is likely to go down well with me. It is pretty niche though, so I guess NASA and Björk can get in touch individually if they like.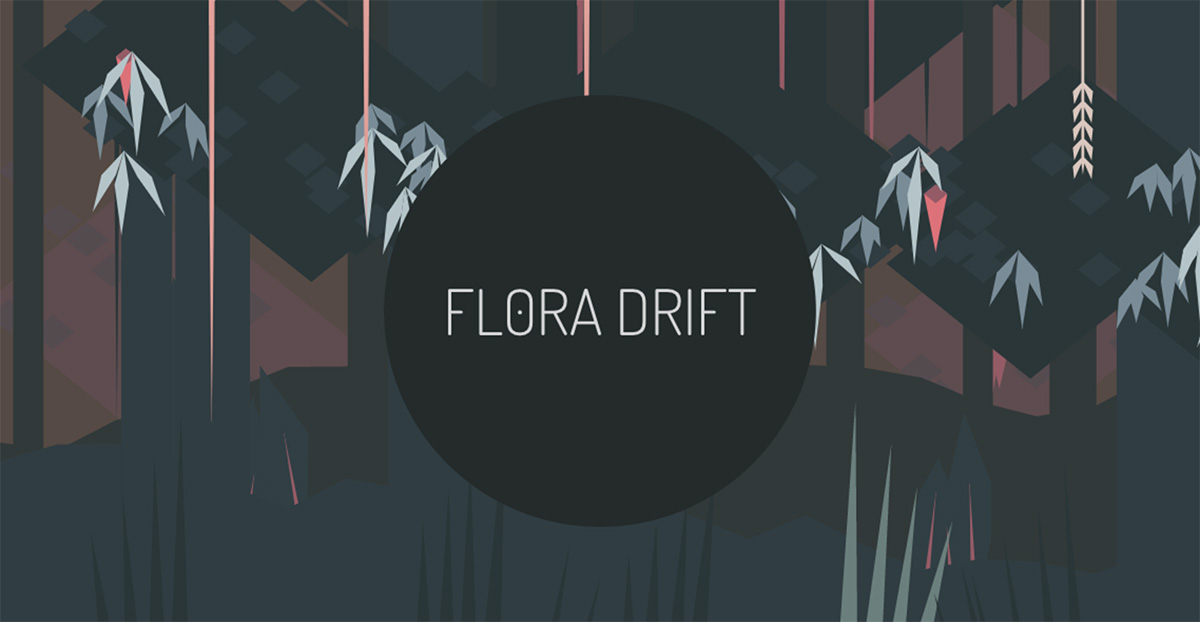 We're already seeing interactive music videos, audio-visual websites and album showcases so based on your own experience and vision. What do you think would be the future trends of sound communication on the web?
LT:Â I think whatever makes for a great experience combined with readily available tools. Wanting to make audio stuff for the web always came instinctively to me even though for a long time I was working within the audio limitations of Flash. Until you know any better you still just focus on trying to make a strong concept & experience with whatever tools you have.
The Web Audio API has opened things up so much more and I feel like there's lots I want to explore with it, it makes it easier to come up with the ideas you desire without being overly concerned with technical restrictions.
I think there's a lot more scope and we'll start to see much deeper interactive experiences of all kinds. And with musicians in mind, a movement away from web creations which are seen as just toys & playthings, toward highly useable music making ideas.
What's next for WhiteVinyl? Are there any new projects from you that we should keep a lookout for?
LT: Yeah, I have a big collaborative project with my friends Ed Silverton & Luke Phillips called BlokDust which we're close to releasing. It's a browser-based music maker which lets you build synths, effects and self-playing contraptions, by connecting together blocks using a drag & drop interface. It's got a whole load of cool toys and features, and once you've made something you're happy with, you can generate a unique URL to share it with the world.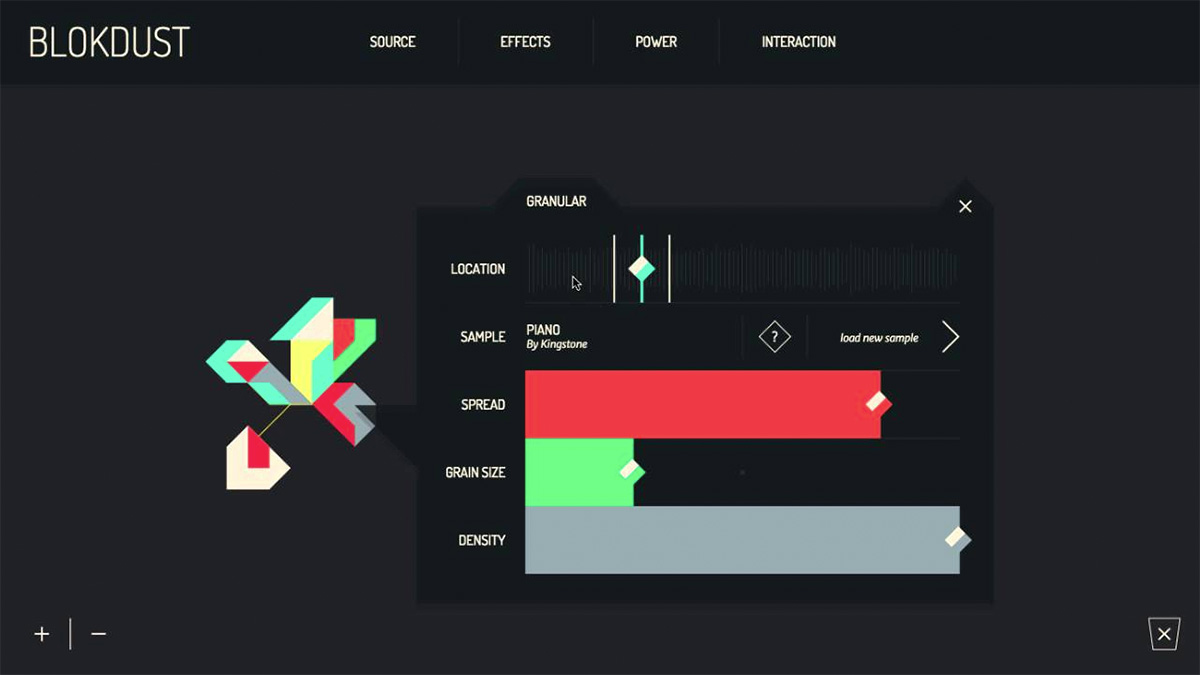 I'm also planning a range of individual Web Audio instruments, each one focusing on doing one thing well, but all of them sharing this underlying element of procedural generation, so that the sounds they create are always evolving in a smart way. There's lots of procedural generation in music out there, but lately I've been experimenting more with applying it to very core aspects of digital synthesis and waveform creation, and I'm keen to see where that can go.
Last but not least: what inspires you everyday?
LT: I guess more than anything is just the enjoyment of learning. I'm currently teaching myself drums in a more considered way than I ever had before, practising every day and finding it really fun, but also realising everything else I'm learning as a result – better listening, better patience, better co-ordination, learning how to relax.
Creatively, anything dreamy or existential is a low hanging fruit to please me, striking or sparse visuals, slow tempos and knowing that whatever I make there'll probably be someone who's into it.

Aqilah Misuary is a marketing associate in Sonoport. She writes about anything related to music technology, sound design and web audio. She also has an underlying passion for anything related to visual communications. Graduated with a B.A in Music Technology from Lasalle College of the Arts, Aqilah is both a musician and visual artist in the electronic-indie band Elektone & audio-visual group Setosuary. In her free time she enjoys riding her scooter and being in museums.

Latest posts by Aqilah Misuary (see all)