MusiComms, an organisation dedicated to developments in music distribution and technology, has asked to some experts their opinions on the future of music. 
Here is a list of the 10 most mind-blowing suggestions they have come up with.
1 – Devices playing music according to user's speed
New generations of phones will be able to perceive how quickly we move and they will adapt the music flow to it. Using the built-in accelerometer, music apps could track your pace and adapt streaming, providing the best sound for your daily activities, depending on whether you are driving, walking, jogging, reading…
2 – Playback controlled by voice command
Ok, interacting with your device through voice command is not a new thing (think of Siri and Ok Google). However, here we are looking at literally communicating articulated sentences like: "I need to get rest!" or "This is a romantic dinner" or "Party time!" and expect music to stream accordingly. Handy, isn't it? We could soon have our own personal and adaptive soundtrack for life.
3 – Music streaming into Smart Homes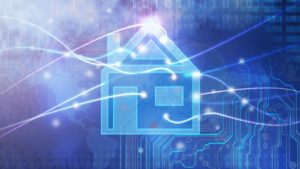 At the moment it is easy to think of smart phones and music as connected elements. But energy providers are already looking at Smart Homes as an incredible marketing opportunity. By using the already existing gate-way to customers' house, companies could provide music streaming in a similar way to water, gas and electricity.
4 – Mobile Providers chosen according to Music Plans
The mobile phone market has always been a competitive field, with providers fighting to offer the best customer experience. According to two U.S. surveys in 2016 and 2017, more than 40 per cent of consumers would like their wireless providers to be their primary music providers as well. They would be ready to change mobile operator according to the best available music plan, too.
5 – Music produced on-the-web, anytime by anyone

New online platforms, like Soundtrap, provide a digital environment for anyone to create music off personal devices, without big studio equipment. People can collaborate in real time with whoever would like to contribute.
6 – Artists making playlists instead of albums
We might forget about the idea of music album, as artists in the future might release playlists instead, which could be constantly updated with contents like bonus tracks, extended versions, remixes. This would facilitate promotion, affecting the concept of music creativity itself (for more info, read this article).
7 – Virtual Reality: the future of Live Music
Music is getting more and more affected by virtual and augmented reality. We might soon assist to digitally rendered experiences, to be watched with VR tools. Meanwhile, Samsung has already done something incredible with RMH Block Party 02, live streaming a 360° gig on Youtube.
8 – Holograms responding to music streaming
Everyone is about Virtual Reality, but realistically it might take a while for this technology to be widely adopted. Meanwhile, the concept of Mixed Reality is coming out; a realistic scenario could be that, whilst walking in the streets wearing VR devices, virtual figures would react to music, raising the music experience to the next level.
9 – Cloud-based cars providing in-vehicle music services
Listening to music while driving is already part of everyone's life. Manufacturers are considering investments in vehicles connected to users' cloud library, providing immediate streaming with no need of third-party devices.
10 – Music streaming improving quality of healthcare system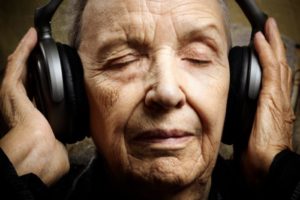 Digitalisation is also affecting the healthcare system, improving logistics and healing methods. Recent researches are strengthening up the link between music listening and healing (check this documentary out); so a responsive streaming within health spaces could soon become integrant part of cure, making recovery time a lot more pleasant.
Ideas by: Alex Esser – Music contractor, Juliet Shavit – CEO of MusiComms, Sara Herrlin and Bjorn Lindborg – Record label veterans, Anders Haby – Leader of the website VRGeeks.org
Fabio is a creative and enthusiastic Audio Designer specialised in production for visual media.
Sound is his strongest passion and he is fascinated by its potential as a communication tool.
His creative approach combines technical skills and innovative experimentation, backed up by research and critical analysis, to contextualise creative solutions.
He is currently working with a wide range of collaborators, from creative agencies to audiovisual studios, independent artists, radios and so on.
​
Latest posts by Fabio Di Santo (see all)