In a welcoming and equipped setting, a unique event is taking place next November: it's the Soundmit 2017.
Now, I am truly amazed as I am writing about it; meeting new people in a lovely atmosphere, sharing and learning, appreciating great sound. There are too many amazing activities to not get involved.
Let's break it down!
Soundmit ​comes from the idea of bringing to Torino the large musical instrument fairs of the past, updating their content and contextualising them according to the current needs of audience and businesses.
During the first day, accredited musicians will have the occasion to to try out in advance all the displayed instruments, and look for collaborations and endorsements with the present companies, too. 
Then, the following two days will open to the public, and they will feature workshops,​ showcases​, training​, and live exhibitions​ of national and international musicians​. Distributors ​will be able to meet their commercial agents, resellers and sponsored musicians, and they will be able to look for new business opportunities with manufacturers who will present their creations, including DJ equipment and gear for the recording studio, PRO Audio, music software.
Among other, some activities will include paid workshops, free showcases, live music from international guests and networking opportunities. And by the way, keep up with the event's social pages, as some workshops are starting in March already.
Where?
In the stunning location of the Lavanderia a Vapore, an internationally famous theatre, that will be largely used, for a total space of 1000 Sq meters.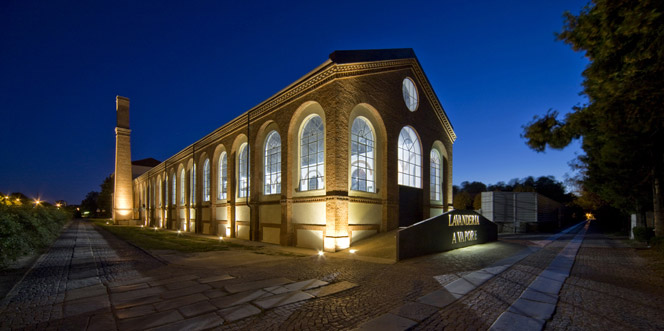 When?
From the 3rd to the 5th of November 2017, as part of the Turin Art Week events, together with:
Artissima​ – Main trade show of Contemporary Art in Italy.
Paratissima​ – art exhibition dedicated to: design, painting, sculpture, photography, fashion design, video.
The Others​ – Italian trade fair dedicated to international emerging arts.
Club2Club​ – International festival of electronic music.
Who?
The major electronic productions, the latest models from the world of synthesizers, modulars and makers, record labels, schools and services for musicians will feature, from small producers to the largest distributors, every category of the music world will take part in Soundmit.
The initiative, however, is happening thanks to the NOISECOLLECTIVE, a non-profit cultural organisation, producing sound events since 2011, like the Synth Meeting, the only Italian event specialised in electronic musical instruments, whose last edition brought over 2500 Visitors and 60 International Brands. They have a very clear goal:
"We aim to create a point of reference dedicated to the world of musical instruments, involving audience, manufacturers, distributors and operators"
And do not think of the event as a frontal lecture kind of thing. Are you into instrument making and you are craving some public exposure? Are you bringing on an innovative music service? Do you want to present your company?
"We'll give you an equipped space to hold a workshop to present your products and services!"
Have you built an instrument and want to show it to the public? Have you created an innovative service for musicians? Come and present your project to an audience of thousands!
Visit the event's site here for more info, and keep up with their social pages! See you soon, sound lovers.
Fabio is a creative and enthusiastic Audio Designer specialised in production for visual media.
Sound is his strongest passion and he is fascinated by its potential as a communication tool.
His creative approach combines technical skills and innovative experimentation, backed up by research and critical analysis, to contextualise creative solutions.
He is currently working with a wide range of collaborators, from creative agencies to audiovisual studios, independent artists, radios and so on.
​
Latest posts by Fabio Di Santo (see all)