For all of you out there craving some audio production there's plenty of stuff happening on the road to Soundmit 2017!
Here we present the fourth workshop by the NOISECOLLECTIVE, happening on the 24th of June, looking into the world of creative Lo-fi through Circuit Bending, with Valeria Vito.
Circuit Bending is a kind of hardware hack that focuses on experimenting with new sonic solutions, through various modifications on cheap devices, old toys, recycled electronics.
It basically relies on non-orthodox creative use of short circuit. This can be applied on various low voltage sonic devices.
So, let's break the workshop down:
WHO's lecturing?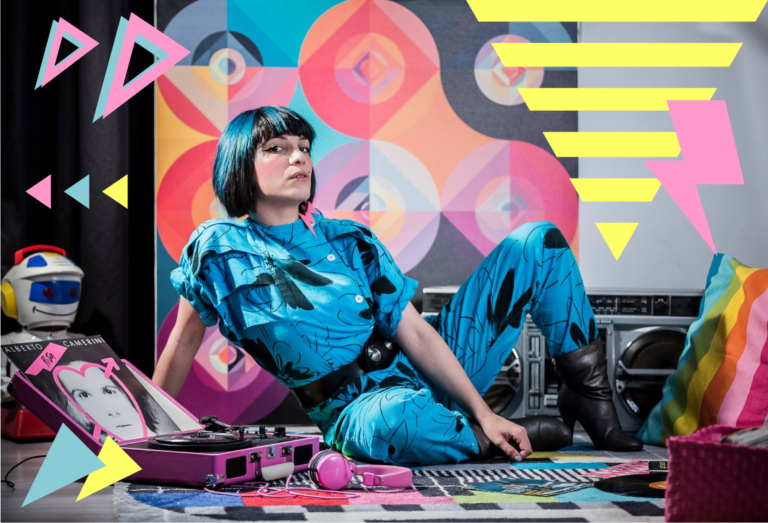 Valeria Vito, born in 1984 in Caserta, grows up between painters and musicians, in rehearsal garages and her electronics technician dad's laboratory.
In 2004 she discovers Circuit Bending thanks to a friend, and it's love at first sight; she quits the faculty of industrial design and, unexpectedly, she starts seeking and collecting old toys to mess up with. With her nickname PCNA, she starts having a good online response of her creative works and her page soon becomes a crucial point of reference for micro-musicians.
She never called her art "electronic music", instead, she prefers to refer to it as "musical electronics"
In 2006 she starts collaborating with the collective MicroBo, in Bologna, together with she provides workshops, seminars and live gigs with Italian and international musicians.
In 2007 she plays her modified toys and sonic circuits everywhere in Italy with her Live project Lamette.
She then moves to Turin, where she integrates fully with the underground music scene, collaborating with Radioflash with a live improvisation show together with a theremin.
A lot of attention grows up around her and, in 2009, DJMag Germany dedicates her a cover.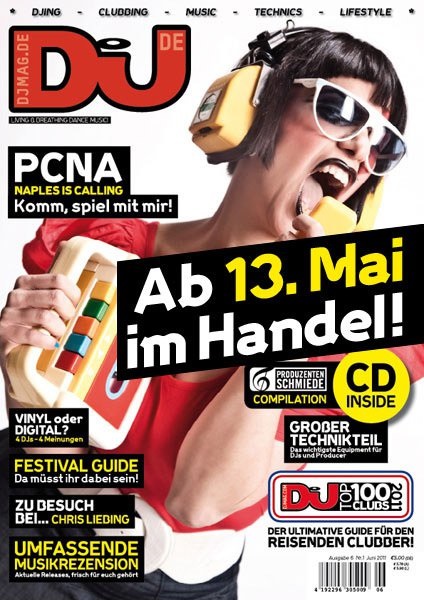 In this year, she also becomes a mother, she goes back to her hometown Caserta and, after years of music production, she decides to focus on teaching only.
Her lab is currently active for commissioned circuit bending, as well as for educational purposes.
Curiously, she always refused TV interviews, apart for this one at Rai4:
What else? She collects old computers and vintage vinyls, she's down with British invasion mono singles, she's a beta tester for audio solutions provided by various companies and she's designing a live show setup with Arduino devices. She collaborates with Win Magazine, where she has her own space dedicated to electronics.
WHAT will be done?
Theoretical introduction: Basic principles of Circuit Bending, history of lo-fi culture, presentation of the world of micro-music and chiptune. Reading material will be provided for this.
Practical Approach to Circuit Bending, from research to "bent points" and finishing touch.
Making of a generator and modulator of square waves.
Oh btw, recently Valeria started a Vlog called Rumore Rosa, the first episode is right about square waves:
The event is open to anyone, adults and kids (accompanied by a parent), expert technician and amateurs, as you will be taught how to interpretate and develop autonomously; in fact, Circuit Bending can be useful either if you totally lack experience in electronics or if you already have building skills; in both cases, you'll have total freedom of expression and creativity.
Bring your old device to MODIFYÂ and shape OUT!
For your own safety and security, you have to choose battery devices, always avoid working with active electricity, even low voltage; anyway, you will receive protections for eyes and face, as well as necessary tools (although you can bring with your own, if you wish).
For more info and booking write at info@noisecollective.net, or look at the Fb event here.
For any other information Valeria Vito will be available through her Fb page PCNA electronics.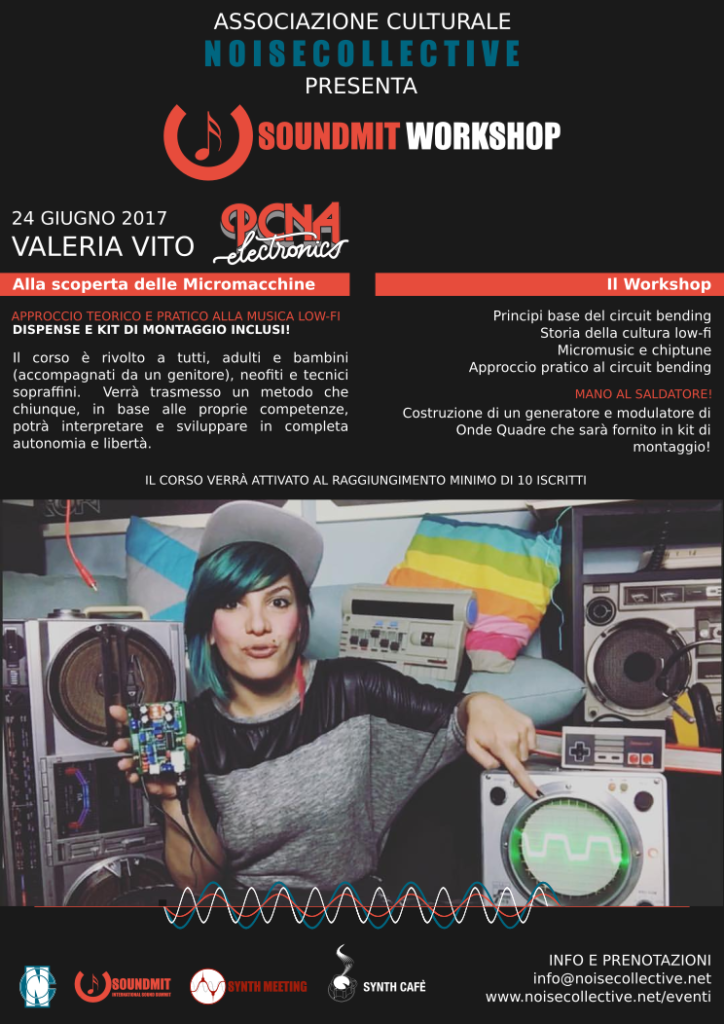 Fabio is a creative and enthusiastic Audio Designer specialised in production for visual media.
Sound is his strongest passion and he is fascinated by its potential as a communication tool.
His creative approach combines technical skills and innovative experimentation, backed up by research and critical analysis, to contextualise creative solutions.
He is currently working with a wide range of collaborators, from creative agencies to audiovisual studios, independent artists, radios and so on.
​
Latest posts by Fabio Di Santo (see all)