The sound industry is made of a lot of different professional figures; following our previous publications on sound careers and experiences shared by the pros, in this article we discuss of freelance sound design with sound designer and musician Thomas Aussenac, which gives us his perspective from his base in Barcelona.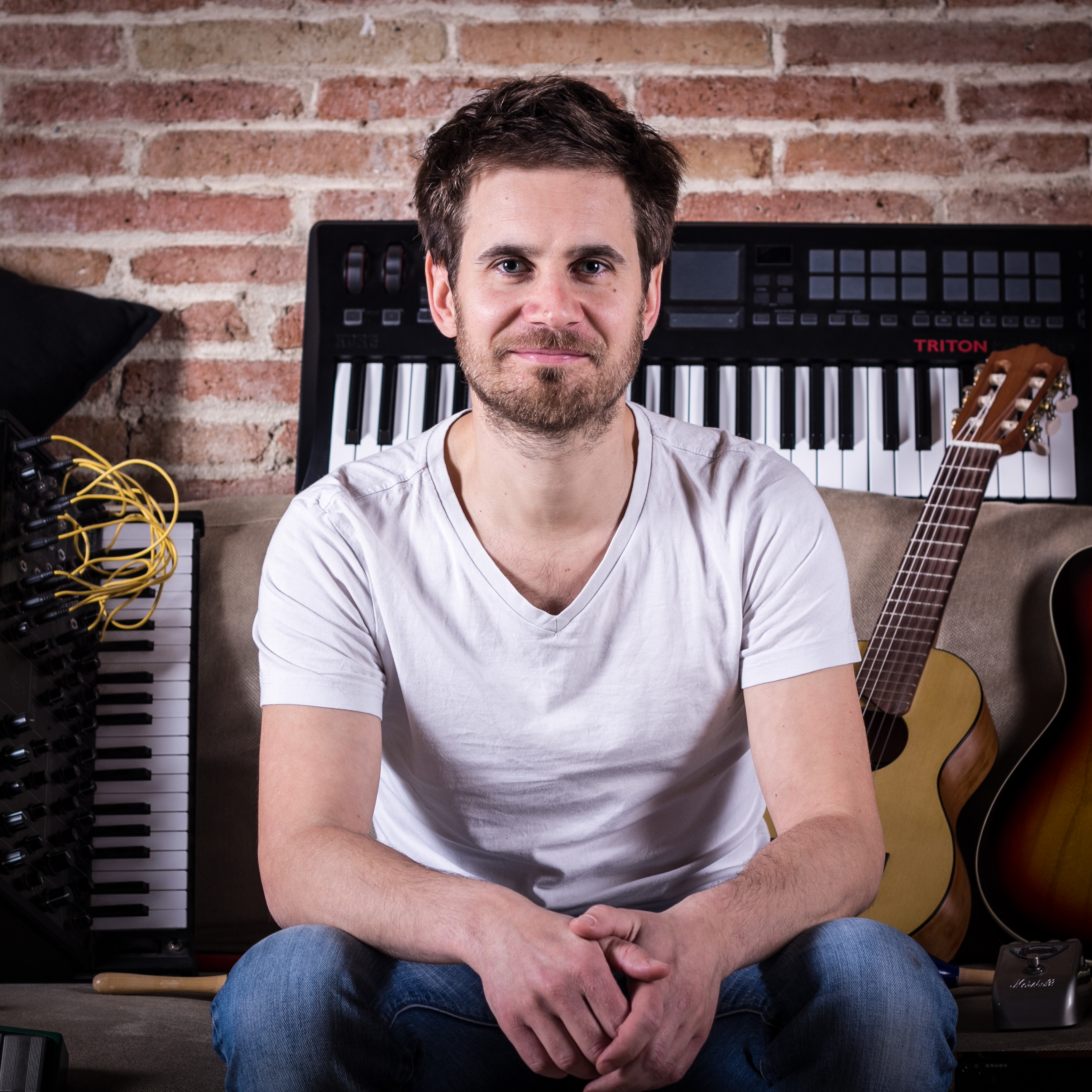 1. Tell us briefly how it all started. What's the story of the brand "Sound Object"?

Thomas Aussenac: I am a French sound designer, based in Barcelona since 2004.
I first worked for 4 years as a computer music research engineer at the Music Technology Group of Barcelona (famous for the Reactable).
Then for 6 years, I have worked as a freelance web and mobile app developer. Since my early 20s, in parallel to my technical career, I have dedicated myself to singing and songwriting (I released several records, as a solo artist and with a band). And finally, I am a professional voice-over artist, working with several dubbing studios since 2009.
In 2014, I decided to combine my skills and my passions to become a sound designer and musical composer. I created the brand Sound Object in 2017, in tribute to the concept of "objet sonore" coined by one of the masters of concrete music, Pierre Schaeffer.
2. What is the specialisation of your studio? Do you offer a wider range of services or do you prefer to concentrate on a fewer but more precise offer?
TA: The specialisation of my studio is the sound design (which is the art of creating original soundscapes and sound events) and original music soundtracks for movies, documentaries, TV & radio commercials, video games, theater shows, dance performances, art installations, etc.
"Basically all my services are focused around sound design and audio branding"
I also offer a service of custom playlists and I would like to offer more and more to my clients as a full audio branding service.
3. What are the highlights of your facility and equipment?
TA: Regarding the software, I usually work with Logic Pro but also sometimes with Ableton Live. I like using the Soundtoys plugins and I use Kontakt's external instruments a lot. I work on a MacBook Pro that I would like to change for a Mac Mini, but as almost everyone, I am waiting for the next Mac Mini update which actually never comes!
The monitors I use are the the Focal CMS50 and I am in love with them!
My sound card is currently a Motu 4pre but I think I will change it soon for a Universal Audio Apollo Twin, which looks great.
4. Your sound works are amazing, but Maestro is just incredible. Can you tell us a bit more about this project?
TA: Maestro is definitely the most interesting project I have been involved in, so far. It was an interactive and generative projection-mapping for the Sharjah Light Festival 2017 in the United Arab Emirates.
I had to create a generative music composition for 3 interactive experiences involving projection on a 500-meter-wide monument.
Here you can have a taste:
The sounds and visuals were generated as an audience member's was touching
the surface of a physical model of the monument, each mapping becoming
a unique audio and visual experience. In order to create generative music and sound effects, I prepared all the loops and samples on Ableton Live while the guys from Hand Coded used Max For Live to be able to control and modify this music material on-the-fly.
This way, we built for instance a giant and innovative video & audio looper. Soon a "making of" video of this great project will be available.
5. You work with Theatre, Advertising, Cinema, Sound Art. Which field is your favourite to fit your sound in and why?
TA: As a huge fan of movies since I was very young (my favorite director being Stanley Kubrick), I would say cinema definitely. This said, I get more and more interested in working for live art installations, for example those involving video mapping.
I would really enjoy working on the sound design of a modern dance show, something I never did so far. Some years ago, I saw an amazing dance show, "Octopus" by Philippe Decouflé and the live-played music impressed me a lot.
6. What's the boost for improving and delivering better and better sound services every time?
TA: Two things mainly: my passion for music & sound and my rent to pay 😉
7. Do you find that there is more and more attention towards the role and importance of sound? Or do you feel there is still room for improvement?
TA: Sound design has never been so important in movies for instance. Musical software have never been so performant and so easy to use and to buy.
Obviously there is still room for improvement. Researchers from audio technology labs around the world daily work on that matter. Let us see what they invent!
"I think we are currently living a kind of golden age for sound"
This said, I have to say that music and sound are now everywhere but sometimes it is a bit too much. We sometimes tend to forget that silence is golden. Silence is necessary to appreciate sounds around us really and to rest our ears and brain. I love silence and I think we should all give it a better place in our daily lives.
8. You have an audio branding work in your portfolio (Stensil). What are your thoughts about this specialisation? What do you think it adds to "standard" communication?
TA: Audio branding is, for companies, a way to reinvent their image with a real sense of personality. I believe in the emotional power and commercial impact of music and sound.
It is much more than a jingle, it is a whole atmosphere created around the company's identity and it can and should be used a lot in commercials, logos, etc.
The sound logo I made for this Norwegian company tried to create a musical metaphor for relational conflicts resolution, which is what this company does.
I think audio branding at its best should help customers of a company to understand better and faster what the company can offer to them.
9. What would you suggest to aspirant sound designers to start building up a career?
TA: Listen, listen and listen again to other people work. And never give up!
10. We know you have a lot going on, any anticipations about upcoming projects you can tell us about?
TA: As I mentioned earlier, apart from being a sound designer, I am also a songwriter (here's my page as a musician)Â  too. I am currently working on my last recording sessions of my new album, I have been working several years on it so I am very excited to finish it.
It should be ready and out at the autumn.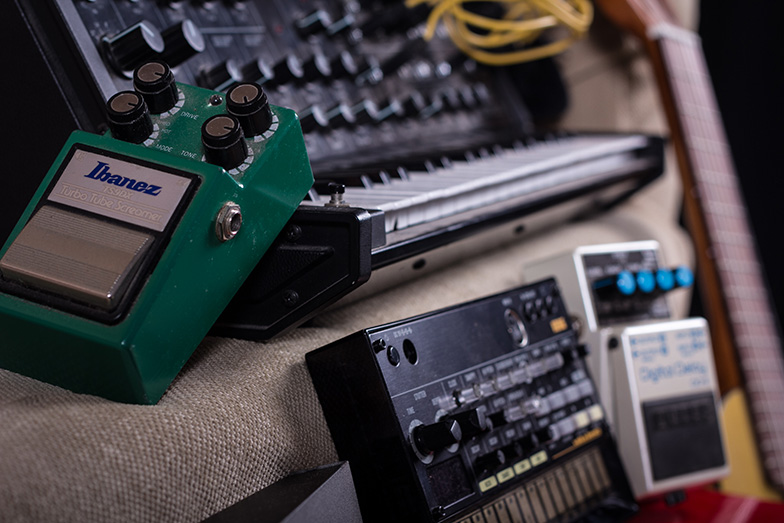 Fabio is a creative and enthusiastic Audio Designer specialised in production for visual media.
Sound is his strongest passion and he is fascinated by its potential as a communication tool.
His creative approach combines technical skills and innovative experimentation, backed up by research and critical analysis, to contextualise creative solutions.
He is currently working with a wide range of collaborators, from creative agencies to audiovisual studios, independent artists, radios and so on.
​
Latest posts by Fabio Di Santo (see all)