Chiara Luzzana is a sound designer, sound artist and music composer born in Italy who lives "between Milan and the rest of the world", as she writes in her bio. She is very enthusiastic about creating sound journeys in every work and personal projects that she undertakes. We had the opportunity to ask her some questions and we collected them in the interview below.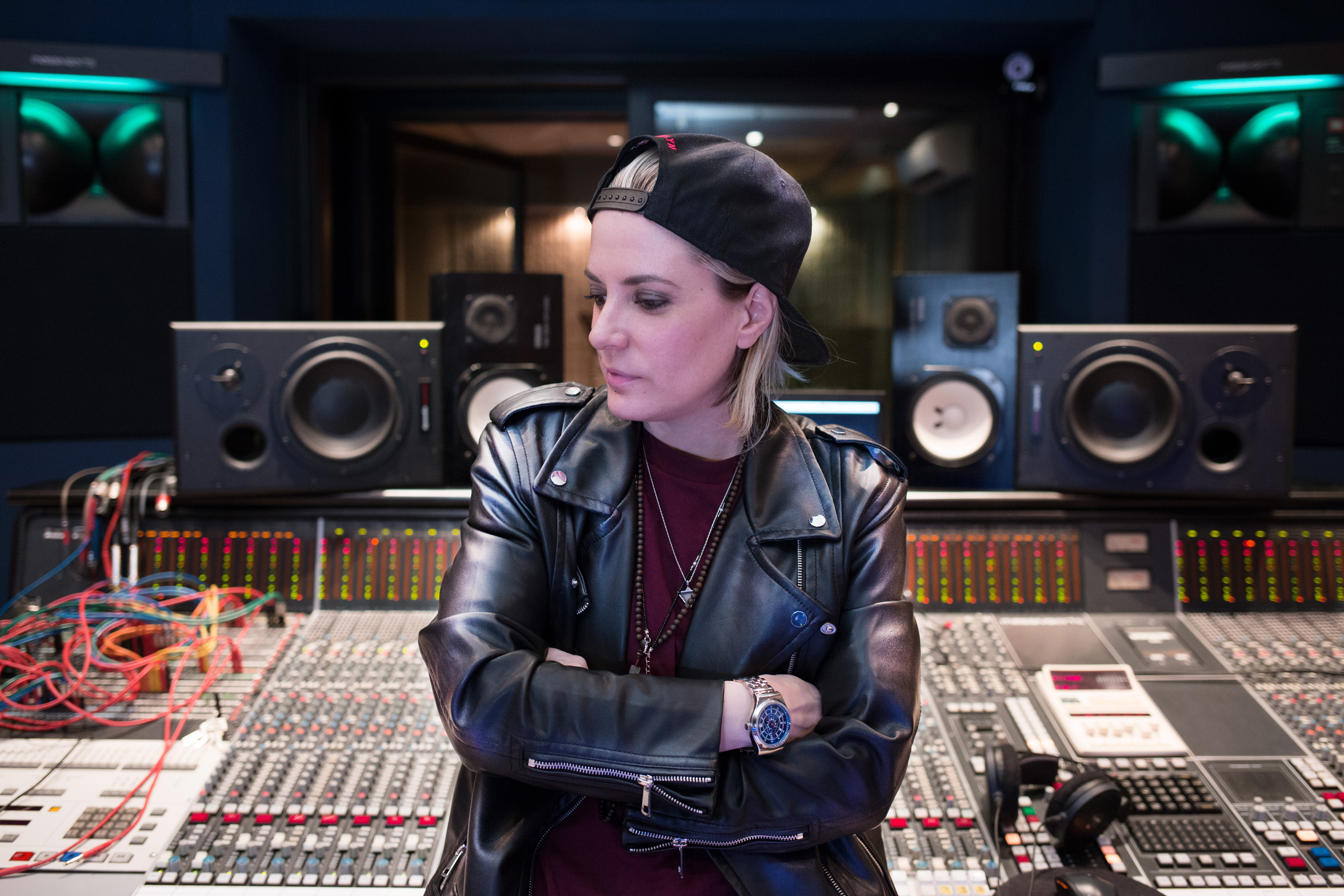 1. Hi Chiara, thank you for your time! First of all, tell us about yourself: what's your story in the world of sound?
Chiara: I'm a sound designer, sound artist and composer of soundtracks. I remember my mom saying "Chiara is a pretty taciturn little girl but she talks to her inanimate objects!". For me, each surface was a musical instrument to play. I started playing guitar at 6, then piano and clarinet. The didactic method of musical notation was suppressing my creativity, and the rigidity of musical rules was something to overthrow. So I decided to become an audio engineer to learn everything about every little detail of the sound. Of the pure sound.
Since then, the musical instrument has become secondary in the composition of my audio projects (both as sound design as well as soundtrack), and I started to make my compositions with anything around me. Growing up, I recognized that the theory and music practice studied for years, firing my fingers on the instruments, was crucial to mix all the knowledge and making music with noises.
Experimentation can not be satisfactory without a solid preparation.
I traveled a lot and this helped me to come into great realities (both professional as well as humanly speaking) that made me grow up as an artist. I started working for big brands when I could give to them an added value, designing their "real voice" in terms of audio branding. This doesn't mean a simple piece of music, but a deep journey to the roots of the brand itself.
2. Your main claim is: "I'm a visual listener. all I can see, it can be heard". How do you translate this philosophy into your work?
C: Around us, everything can be played. But above all: LISTENED. Everything I can see (and not see) has a sound. The important thing is the interpretation of this message. We live in a bombarded world of images. Listening is our primordial sense. My work (and great passion) is transforming emotions, words, feelings, into a sound. Without limits of sight, touch, smell.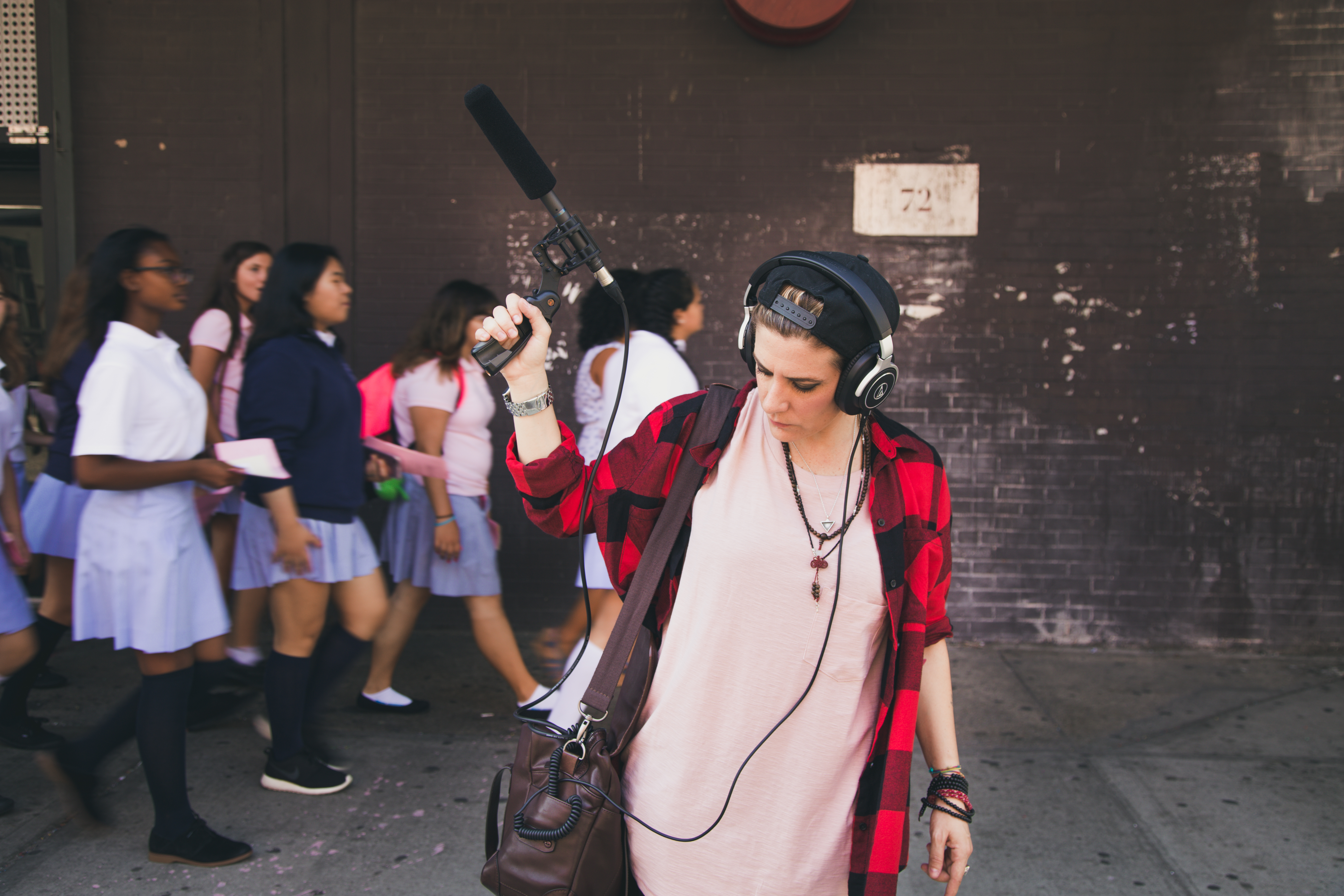 3. Your approach is using sounds from everyday life. What's the relationship between a sound artist and the surrounding environment? And what can they give to each other? We are thinking about, for example, approaches of sound ecology and preservation of the global soundscape.
C: Life is my great musical instrument. It is a relationship that cannot exist separately. Sound-proofing is the first task of a Sound Designer. At the same level of respect for people, nature and the joy of life. Sound changes the identity of a historic moment. Like photography, sound helps to fix a point on the timeline of our lives. It is like leaving an eternal memory beyond us.
4. "The Sound of City" is one of your most important projects right now. Tell us how it all started and how it will be developed in the future. Also, which city next? 🙂
C: I have created the project "THE SOUND OF CITY ®" (www.thesoundof.city) for this reason: to fix the sound of a city beyond the time. It started as a personal project in 2010 and becoming a registered trademark in 2014 with the first city: Shanghai. Subsequently, the project captured the attention of big brands (such as Swatch, Audio-Technica, Sony) who wanted to support me in this great adventure, and it has become a fabulous full time project that allows me to mix my greatest passions: sound, travel, discovery.
We are used to going on holidays and taking pictures, making a lot of videos, but we never stop to listen to what we see.
We look at it and that's it. The purpose of my project is to "see" a city through the ears. It's an ambitious and tiring project, both mentally as well as physically, because I find myself exploring the cities completely alone, with a lot of audio and video equipments, walking through the city for 24 hours no stop, without sleeping. Recording every sound of each metropolis and getting lost in it.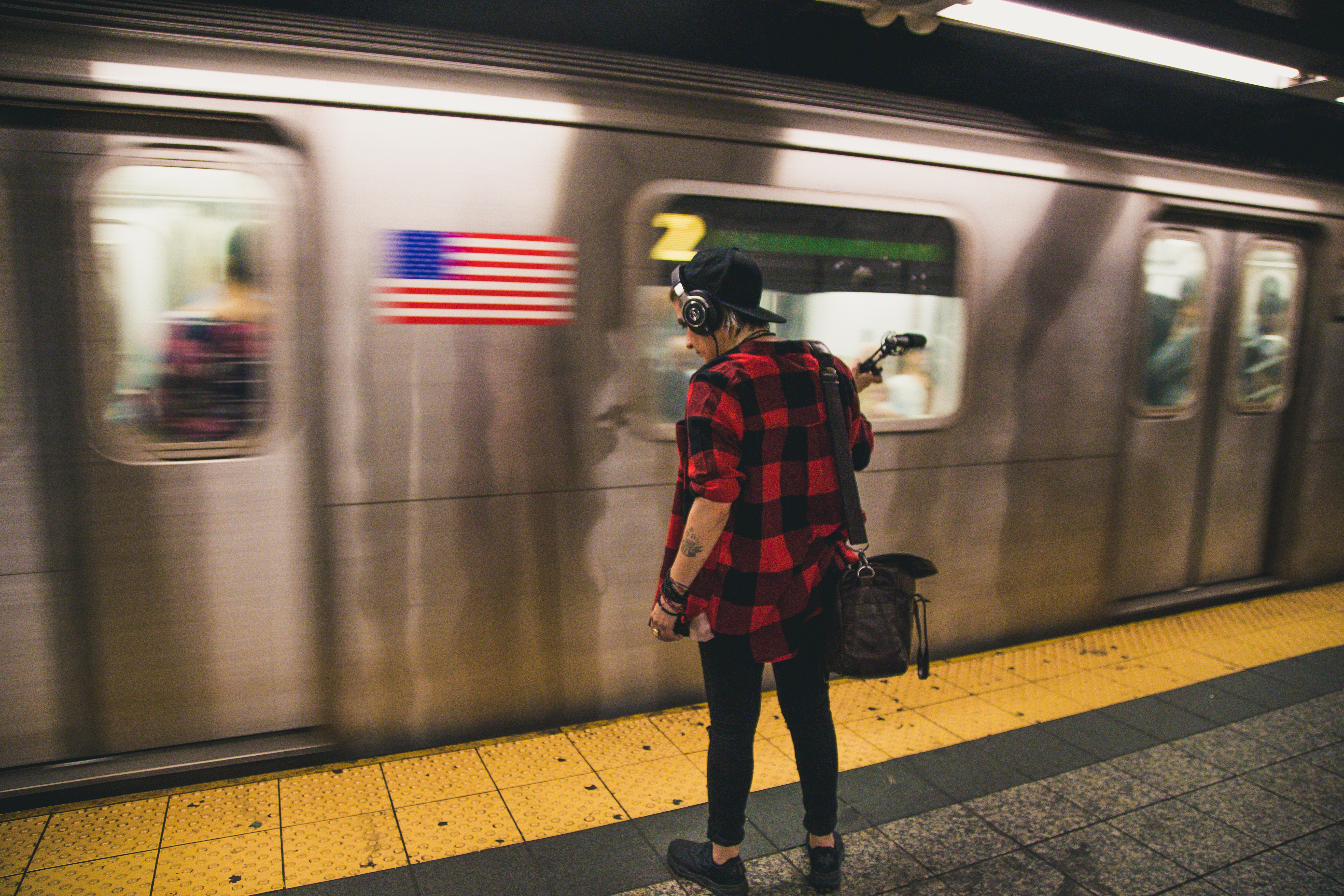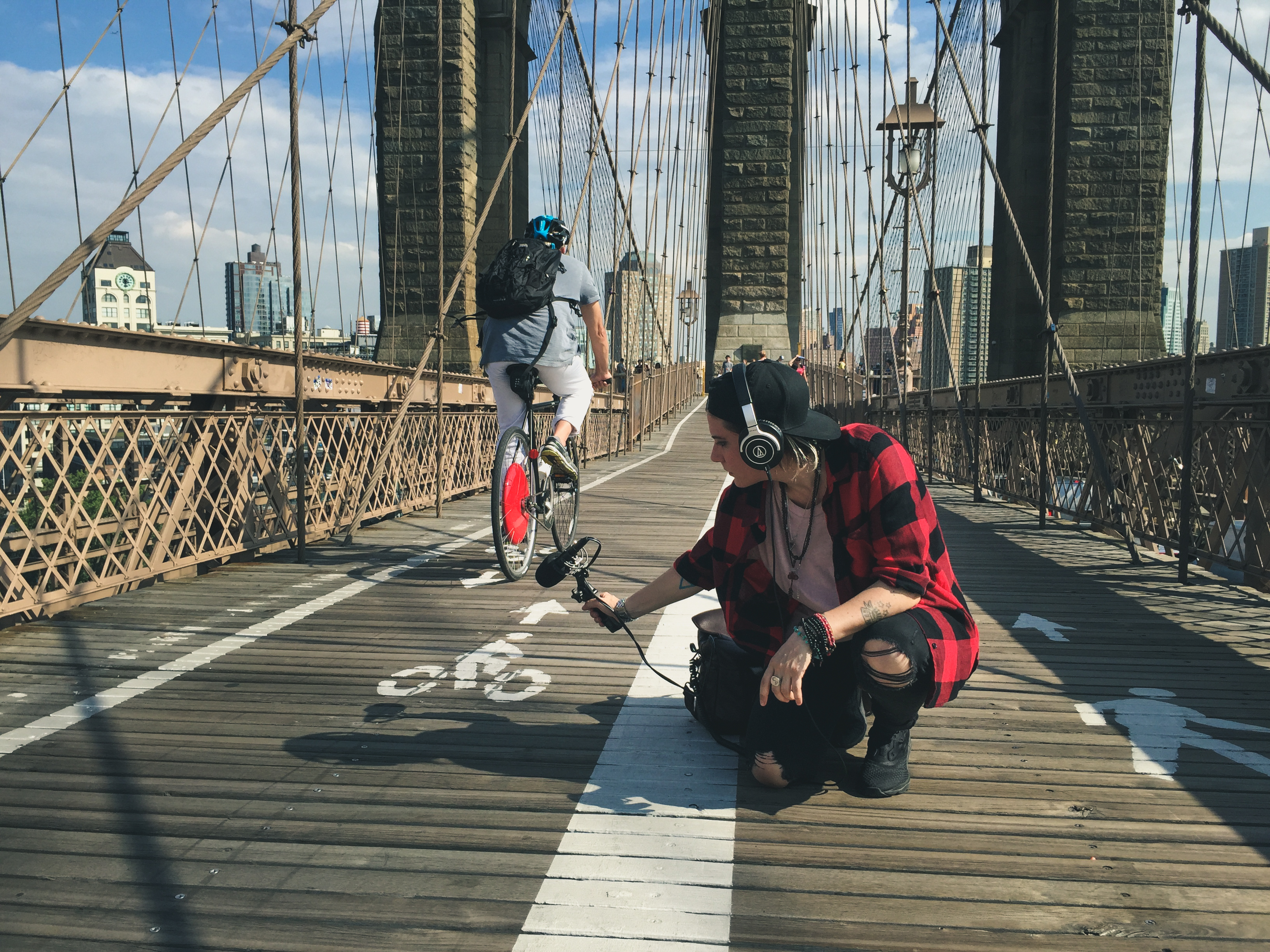 5. You are frequently involved as speaker and performer in workshops, classes and events. Do you think sound is finally getting a proper recognition?
C: Absolutely yes. For me this kind of events in Italy and abroad are like a MISSION. Spreading the role of sound design and educate to this sound-sensitivity. When people at the end of the speech tell me that from that moment they will start to hear differently, for me it is a conquest! That happiness gives sense to all the sacrifices made over the years. For my workshop is the same: sharing knowledge is what makes a passion great. It amplifies and makes my passion immortal. Beyond the time, and beyond the profession itself.
6. In relation to the previous question, what's your own methodology for sound lecturing?
C: Practice. Getting your hands "dirty" with sound. Do something so absurd and out of the rules that helps the student to invent their own style. Each of my students (more than 100) has his/her own compositional ability, and this makes them competitive and professional in the Sound Design's field. Currently, each of them works as a sound designer. And this is the most important thing.
7. You have lived and worked in Shanghai, what are the opportunities that exist and can be created in Asia? Can you tell us a bit more about your experience there?
C: I'm living between Milan and Shanghai. This allows me to keep working contacts with these two amazing realities. I travel a lot and I like to define myself as a nomadic sound artist; this allows me to be in the studio, even from the other side of the world.
I arrived in Shanghai on October 1, 2015 and after 10 days, I was already working with one of the largest Chinese agencies proposing my projects. Asia is fast. Much faster than us, both as technical innovation as well as a "risk" capability. They are not afraid to fail. I love Shanghai because it never ceases to amaze me and giving me creative ideas. In that city, whatever you think, if you know how to do it well, you can do it. But I have to be honest: even in Italy, despite the delicate tax issues that takes you half of the salary, I have found a lot of desire to experiment. I am often invited to the creative briefings because the client has seen (listened) my approach to sound and wants it for him/herself. I'm working hard in Italy, and this helps me to feel less of Shanghai's absence.
8. What's next? We would love to get some anticipations about any upcoming projects.
C: It's a hard question. I love so much my work that even at night I think about new projects and the following morning I'm already looking for ways to make them real. Surely 2018 will be the year dedicated to the project "THE SOUND OF CITY" ®. At the end of September on the official website www.thesoundof.city, all subscribers will be able to download a full soundtrack as premieÌ€re (run to join the community!). But I have several projects that I would like to accomplish. Actually, what I wish for myself, is to be always happy and grateful like I am now. I'm a very lucky person: I translated my huge passion into a profession that did not exist before. Believing in dreams and working hard is the answer to everything.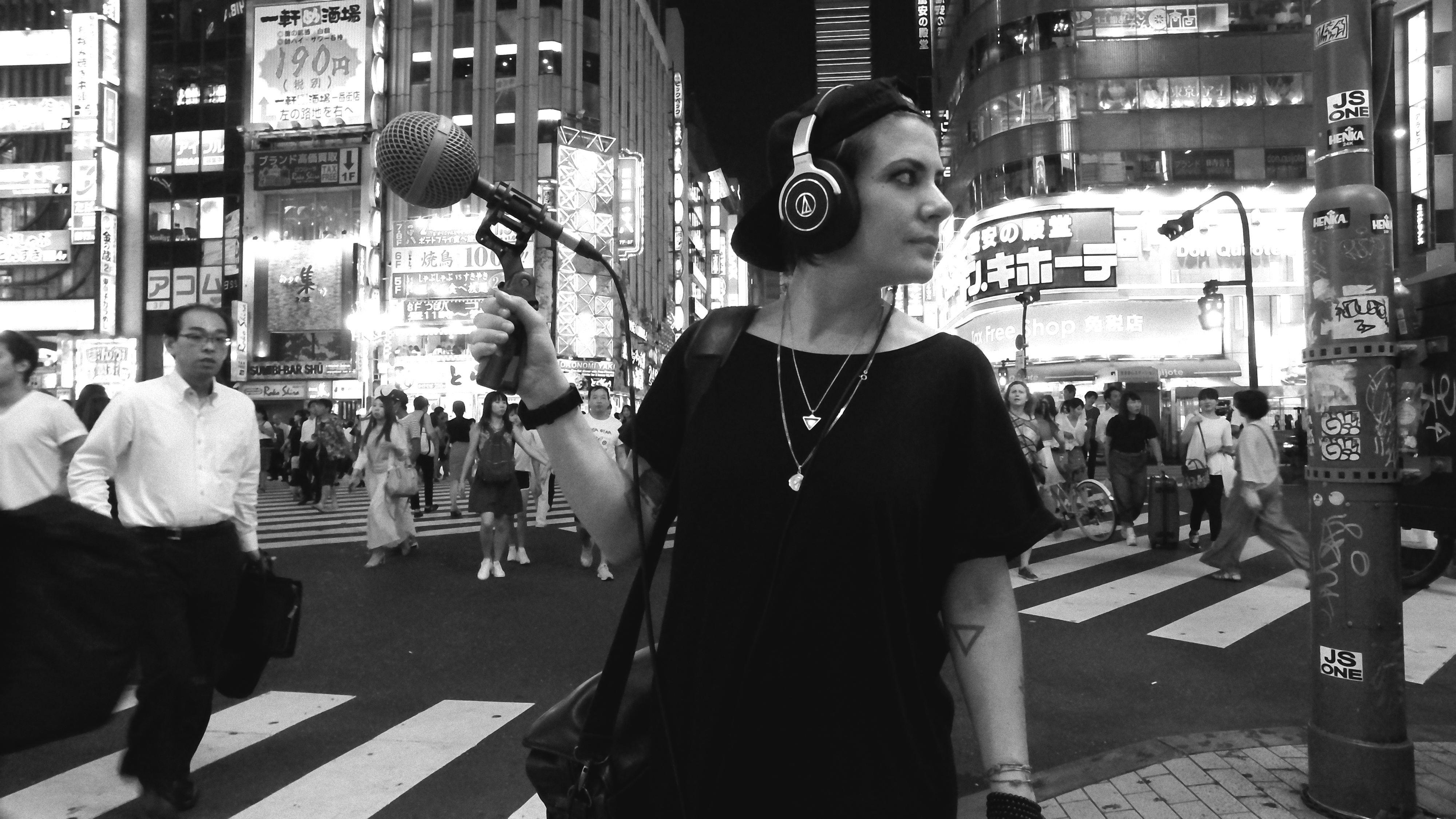 We would like to thank a lot Chiara for her time!
Make sure to follow her everywhere: website, Facebook, Twitter, LinkedIn, YouTube and Vimeo.

Daniele Prina is a sound designer and music producer from Turin, Italy. He graduated with a B.A. in Creative Music Technology at Canterbury Christ Church University in Broadstairs (UK). He is the owner and sound supervisor at Allume Film, a production company specialised in video-making and motion graphics. He is very enthusiastic about sound, new technologies and hip-hop/electronic music. Very addicted to football.

Latest posts by Daniele Prina (see all)