Here's a good new years resolution for everyone: 
do more networking!

 
I include my self in this as I have really let it slip over the last year.
Networking is a broad term that basically means making contacts for mutual benefit (or, more importantly, your benefit). It has always been one of the most important skills for getting a career in audio off the ground. But it doesn't stop there, you need to keep the ball rolling maintaining contacts and developing new ones as your career progresses.
Previously it has been very much a meet and greet sort of activity. Whilst face to face meetings are still a fundamental element of this do not underestimate the value of online or virtual networking.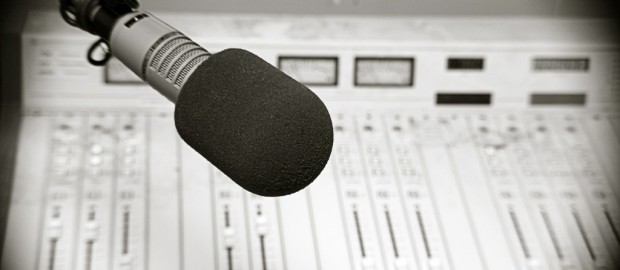 Join the right web communities
The best way to develop your network online is to be an active member in communities relative to your career goals. So for example, if your goal is to be a mix engineer be an active member of indie band forums. 
– Really get involved but avoid posts like 'I want to record your band, email me' – …
One good approach is to offer critique on other members tracks when they post them and make sure you have a link to your work in your post signature, but there are many approaches you can take. Get conversations going and keep the connections alive.
The same applies for careers in sound design, whether you're looking to be in-house or freelance there are many great forums to work. Most importantly though avoid getting into pointless arguments about what DAW is best or MAC vs PC. 
You might think all of this is a waste of time but I've hired freelancers to work for me based on this sort of online relationship.
I have also decided not to hire freelancers again because they get into extremely heated arguments on the latest LADbible post because someone likes Call of Duty over Battlefield.  As a potential employer this makes me think "How are they going to take negative feedback on their work?". 

Face to face is still vital
All this online networking is great, especially at the beginning of your career as you can cover a lot of ground. But once you have some contacts it really helps to get in a bit of time face to face if possible (it helps if they're in the same country of course). Don't be put off by thinking "They won't want to meet me". Most folk are happy to meet up for a coffee, people who are in their early career want to develop their network further and larger companies understand the importance of meeting new people.
So to summarise this
1 – Online networking is a great way to build base level contacts quickly.
2 – Make sure to maintain your network.
3 – Behave online, everything you write is there forever and will be seen by your peers.
4 – Virtual networking is good but try to get some time face to face with your contacts.
---
If you have any questions please visit Groundbird/feedback for more details. Or put in my email feedback@groundbird.tv, which ever option you feel will yield the least amount of spam;)

Sound Designer/ Career Service Advisor
at
GroundBIRD
Andy is a Sheffield based sound designer. Â Having managed music licensing companies, been at the head of record labels and toured with theatre shows he now runs GroundBIRD, a studio producing sound design for animation. Â With wide ranging experiences across the audio industry he has a real passion for helping others get a start and dishing out advice, whether you want it or not...

Latest posts by Andy Thomson (see all)