Il nove settembre duemilaesei ha inaugurato a Berlino Radialsystem – NEW SPACE FOR THE ARTS IN BERLIN.
Ricavato da una vecchio edificio industriale che si affaccia sulla SPREA, il fiume che attraversa la città  , Radialsytem si propone come un esperimento architettonico d'avanguardia,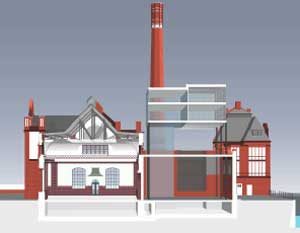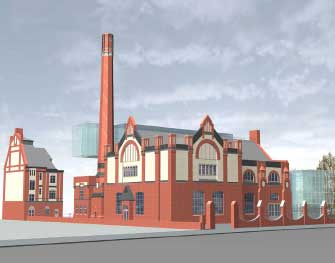 dove il vetro la fa da padrone, e la luce inonda le scene che ospitano eventi legati alla danza, alla musica, al video, alla net art…e tutto ciò che può nascere dall'incontro tra esse…
Radialsystem si propone anche come spazio di ricerca, e promuove in prima persona (assieme a partner quali l'università  , musei, gallerie, orchestre, festival…) progetti di ricerca per artisti, musicisti e attori.
Tutto quello che è opera aperta e trasversalità  .

Direttori artistici, Jochen Sandig, Folkert Uhde e Sacha Waltz. L'architetto che ha curato il restauro è Gehrard Spangenberg.
Sara Lenzi is Director of Marketing at Sonoport. With more than a decade of experience in sound design and audio branding consultancy, she writes about all the multifaceted aspects of sound in communication. She is an international lecturer and founder of Lorelei Sound Strategies, the first sound branding boutique studio in Asia. Sara has a Master Degree in Philosophy from the University of Bologna and she is starting her PhD at the University of Bilbao, Spain. She lives in Singapore, where she spends her free time in tireless exploration of local food stalls and vintage shops, sipping cocktails in the tropical humidity and diving with giant turtles in the South China Sea.
Latest posts by Sara Lenzi (see all)