Il 31 marzo scorso si è tenuto presso lo Studio C della RAI di Firenze un'incontro/dibattito/ascolto di quelli organizzati dal Centro Tempo Reale. Ospite d'eccezione di Musica Magnetica è stato Albert Mayr.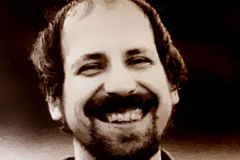 Noi c'eravamo, naturalmente, e non abbiamo perso l'occasione per un'intervista su temi a noi cari: il paesaggio sonoro, di cui Mayr si è occupato fin dagli anni '70, il rapporto tra il musicista e la società  , quello tra il suono e lo spazio, e il concetto di Time design di cui Mayr è propugnatore.
L'intervista è andata in onda durante la sesta puntata di Eau de son, che metteremo on line a brevissimo.
Sara Lenzi is Director of Marketing at Sonoport. With more than a decade of experience in sound design and audio branding consultancy, she writes about all the multifaceted aspects of sound in communication. She is an international lecturer and founder of Lorelei Sound Strategies, the first sound branding boutique studio in Asia. Sara has a Master Degree in Philosophy from the University of Bologna and she is starting her PhD at the University of Bilbao, Spain. She lives in Singapore, where she spends her free time in tireless exploration of local food stalls and vintage shops, sipping cocktails in the tropical humidity and diving with giant turtles in the South China Sea.
Latest posts by Sara Lenzi (see all)