Il 5 maggio scorso Albert Mayr, di cui abbiamo spesso parlato e ancora parleremo, ci ha invitati a passare un pomeriggio tra le bellissime colline del Casentino. Nonostante la pioggia, è stato un sabato pieno di sorprese, nonchè interessantissimo.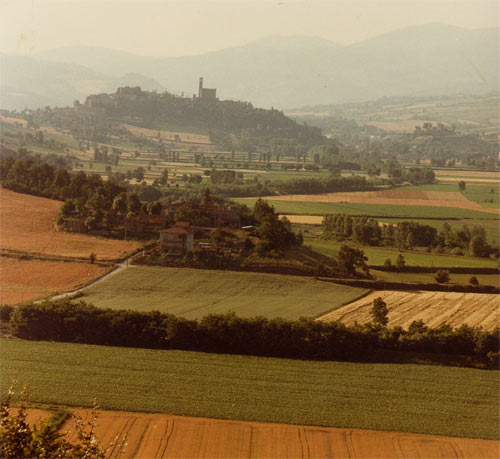 In questa prima puntata vorrei presentarvi il nostro ospite della giornata, il soundscapista musicoterapeuta Wolfgang Fasser. Altre ne seguiranno per raccontarvi i personaggi consciuti in quella gita…
Di Wolfgang Fasser possiamo dire che ha creato a Poppi, Casentino (Toscana) un centro di musicoterapia, l'associazione Il Trillo, che è anche prezioso osservatorio del paesaggio sonoro della zona.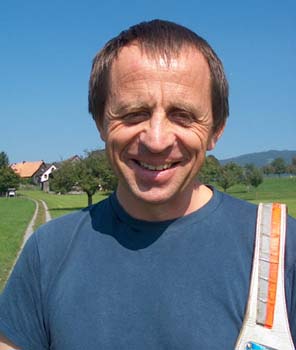 Le iniziative di Fasser e dei suoi collaboratori – quel giorno abbiamo conosciuto Antonella Di Maggio,

musicoterapeuta romana innamorata del Casentino – portano avanti una preziosissima iniziativa che comprende passeggiate sonore al chiaro di luna, pernottamenti notturni in boschi popolati di suoni, passeggiate stagionali, in cui si può apprezzare li cambiamento del paesaggio a seconda delle diverse stagioni…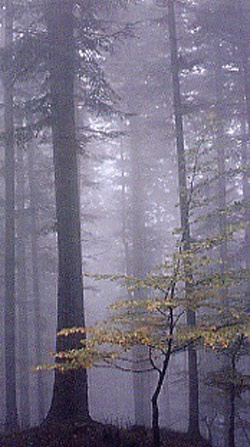 Le passeggiate, dedicate in special modo alla scuole e ai giovani, sono uno strumento preziosissimo di educazione ambientale/acustica e non solo: attraverso l'ascolto della natura si ascolta meglio sè stessi e soprattutto gli altri, ci ha insegnato Fasser. Il soundwalking si associa alla musicoterapia come strumento di educazione all'integrazione che supera una prima forma di diversità  , ben più diffusa di quello che pensiamo: l'incapacità   ad ascoltare, una menomazione frequente nelle nostre città  , nelle nostre società  , che se ne porta dietro molte altre…
Vi lascio all'ascolto di Wolfgang, così come si è presentato a noi. Nei tre frammenti:
Le prossime passeggiate sonore si terranno nell'arco di tutta l'estate. Vi consiglio di visitare il sito www.iltrillo.org per consultare il programma, o di contattare direttamente l'associazione all'indirizzo info@iltrillo.org o ai numeri 0575/520287 e 339/6377828.
Sara Lenzi is Director of Marketing at Sonoport. With more than a decade of experience in sound design and audio branding consultancy, she writes about all the multifaceted aspects of sound in communication. She is an international lecturer and founder of Lorelei Sound Strategies, the first sound branding boutique studio in Asia. Sara has a Master Degree in Philosophy from the University of Bologna and she is starting her PhD at the University of Bilbao, Spain. She lives in Singapore, where she spends her free time in tireless exploration of local food stalls and vintage shops, sipping cocktails in the tropical humidity and diving with giant turtles in the South China Sea.
Latest posts by Sara Lenzi (see all)