Un piccolo post per tirarci su di morale in questi tempi difficili…
Non credo molti di voi sapranno (almeno, io non avevo idea) che esise in Italia
un tributo dal nome un po' assurdo, quasi sconosciuto ai più
(dal Corriere della Sera del 24 ottobre, di Mario Sensini).
Il nome del tributo misterioso è, per l'appunto, tassa sul rumore.
L'imposta sulle emissioni sonore, come si chiama dal 2005, è un tributo imposto alle compagnie aeree che fino al 31 dicembre 2000 queste ultime dovevano corrispondere allo Stato italiano in base al tonnellaggio degli aeroplani in transito negli aeroporti italiani. Le cifre oscillavano da 120 a 480 lire a tonnellata per ogni decollo e atterraggio dalgi scali del nostro paese.
Si trattava, nell'idea del legislatore, di una sorta di compensazione per le emissioni sonore evidentemente sopra il limite consentito che gli aeroplani in partenza e in arrivo impongono agli abitanti delle zone liitrofe agli aeroporti e che già   nel 2001 era oggetto di dibattito in Europa (si proponeva infatti una uniformizzazione dei criteri e della classificazione delle emissioni sonore ai fini del calcolo della tassa stessa).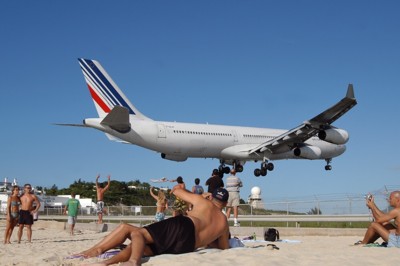 Senonchè, dal 2000, in seguito alle modifiche costituzionali apportate in senso federalista, la competenza per la riscossione della tassa sul rumore è passata alle Regioni, che in buona tradizione italiana si sono limitate a cambiare il nome del tributo in, come dicevamo, imposta sulle emissioni sonore. Per il resto, nebbia.
Mancando i riscossori, non previsti per l'appunto dalle amministrazioni regionali, è mancata la riscossione. La tassa non è più stata richiesta, e le compagnie aeree si sono ben guardate dal versarla spontaneamente, in barba alle proteste degli abitanti delle vicinanza degli aeroporti.
Ora – e dobbiamo ringraziare Padoa-Schioppa e le sue squadre speciali anti-evasione – la dimenticanza è venuta alla luce, e pare che si rimedierà  …
Che dire: ci auguriamo che almeno, nel pagare le tasse, siamo in buona compagnia…e in nome dell'ecologia acustica.
Sara Lenzi is Director of Marketing at Sonoport. With more than a decade of experience in sound design and audio branding consultancy, she writes about all the multifaceted aspects of sound in communication. She is an international lecturer and founder of Lorelei Sound Strategies, the first sound branding boutique studio in Asia. Sara has a Master Degree in Philosophy from the University of Bologna and she is starting her PhD at the University of Bilbao, Spain. She lives in Singapore, where she spends her free time in tireless exploration of local food stalls and vintage shops, sipping cocktails in the tropical humidity and diving with giant turtles in the South China Sea.
Latest posts by Sara Lenzi (see all)