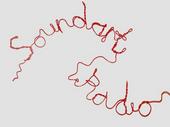 Immaginate una radio che, invece di intontirci di suoni, stimola la nostra immaginazione e creatività  ; invece che spingerci a lavorare sempre più velocemente, ad acquistare sempre più ciecamente, ci ispira, ci lascia inventare; invece che saturarci con informazioni inutili e affaticarci, rinfresca la nostra sensibilità   acustica…
Così diceva la grande paesaggista (sonora, naturalmente) e radioartista Hildegard Westerkamp. E i ragazzi del Dartington College of Arts, nel sud dell'Inghilterra, l'hanno presa sul serio.
Nel 2006 hanno dato vita al progetto totalmente autogestito Soundart Radio. Meno di due anni dopo, Soundart Radio sta per uscire dai confini del campus per trasmettere su una banda più larga di frequenze che i ragazzi si sono aggiudicati, diventando così la principale radio locale.
Che c'è di strano? C'è che come il nome dichiara, questa radio del Devon meridionale trasmette tutto ma proprio tutto quello che riguarda l'arte del suono fissato. Che si tratti di musica contemporanea degli studenti del Master in Contemporary Music, della registrazione di una performance del corso di laurea in coreografia o teatro, o ancora del suono delle tempeste su Giove, trasmesso in diretta grazie al radiotelescopio installato dagli studenti del Master in Arts & Ecology in collaborazione con i soundartist Jem Finer e Ansuman Biswas…Soundart Radio da voce agli esperimenti sonori.
Trovo il progetto coraggioso, e interessante. Oltre che molto ben fatto. Potete giudicare da voi, Soundart Radio si ascolta via web, oltre che su frequenze tradizionali. Io mi sono lasciata incuriosire dalla trasmissione delle registrazioni di alcune produzioni dei vari gruppi/artisti/musicisti del College. Certo, non tutto è sperimentale, e ogni tanto ci scappa una sana schitarrata…ma consultando il palinsesto si può incappare in qualche cosa di particolare. E dalle 23 in poi, soundart libera tutta la notte.
Da notare: le trasmissioni sono quasi tutte, rigorosamente, live. Tra pochi mesi Soundart Radio diventerà   una vera radio: faccio gli auguri ai ragazzi del Dartington College. E anche agli abitanti della zona…
A proposito di tempeste su Giove, recentemente il College ha ospitato Alvin Lucier per una serie di conferenze e concerti. La sua performance per l'occasione dello storico I'm sitting in a room si può vedere qui.
Sara Lenzi is Director of Marketing at Sonoport. With more than a decade of experience in sound design and audio branding consultancy, she writes about all the multifaceted aspects of sound in communication. She is an international lecturer and founder of Lorelei Sound Strategies, the first sound branding boutique studio in Asia. Sara has a Master Degree in Philosophy from the University of Bologna and she is starting her PhD at the University of Bilbao, Spain. She lives in Singapore, where she spends her free time in tireless exploration of local food stalls and vintage shops, sipping cocktails in the tropical humidity and diving with giant turtles in the South China Sea.
Latest posts by Sara Lenzi (see all)