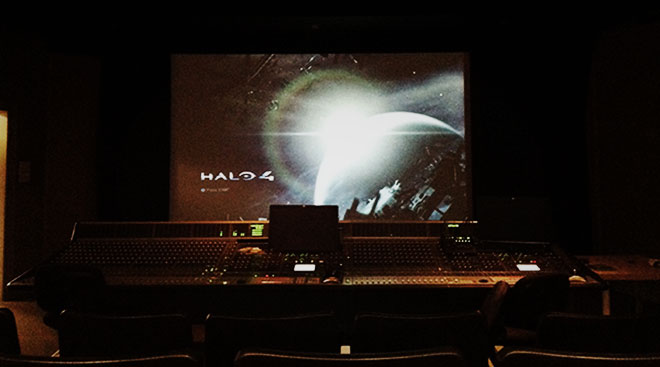 This post is part of a series called One Year in Sound by sound designer Carlo Ascrizzi.
In Term 3's Game Audio classes you dive deeper and deeper in the implementation skills. As in Term 2, this is a super busy course with more than one final assignment.
And here we go: now it's time to learn an industry standard middleware tool: WWise by Audiokinetic. You will explore its engine, structure and behaviors, and soon you are going to deal with some final implementation projects.
In the first project one you'll be asked to build your physical object stems from Term 2 (do you still remember the 2 noisy guys, the watering can and the helicopter?).
In the second assignment you are going to implement footstep and water loops. So here we are with a new Field Recording Trip: you need outdoor footsteps of 4 different surfaces, with different speed (walk and run). Later on you should be able to use what you recorded and randomizing sequentially different steps just using WWise. In addiction you need to record waterfall style loops, in different perspectives and intensities. You will use these loops to create blending functionality. So you will use Wwise to create smooth transitions between different water perspectives for the same game environment.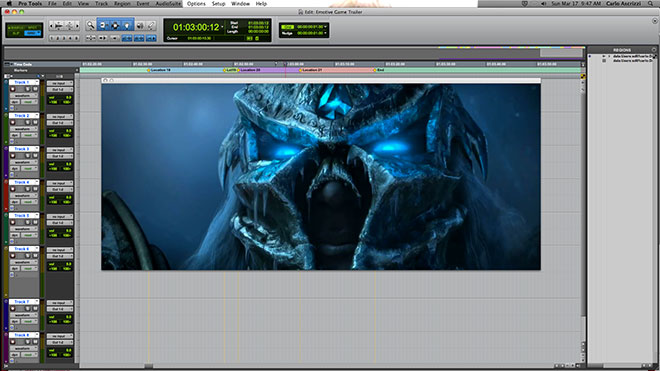 Ok, just a second… Carlo what the hell are you talking about?! Well.. I may guarantee you that everything it's going to be very straightforward in a short while! Then, in the theoretical side, the game audio design for different platforms will be examined, as well as fidelity, file compression and memory constraints.
Oh, there is a test for all that stuff… of course!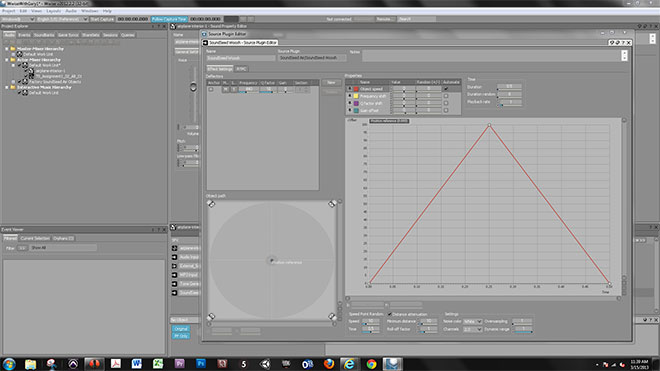 Furthermore, how the sound evokes responses in Game Marketing is examined, analyzing game trailers and advertising campaigns. Also you will analyze the rule of the music in the games. In another final assignment (really?!)… you'll be asked to select, edit and mix music for a game trailer of your own choice. Your video will be screened and commented in the theater… that's cool!
But… there is still time to play some games, in the theather, trying the surround sound of some cruel shooting and some sport games!
Here my Music Editing for the Emotive Game Trailer project. As I roughly explained in my post on music editing the main goal is to smoothly blend different tracks together as one single main score, highlighting the visual hit points.
Freelance sound design and music artist Carlo Ascrizzi creates original sonic contents for film, animations, multimedia and beyond. From brand commissions to experimental collaborations, his work has reached international multimedia arts festivals, film award nominations and digital arts magazines. An all-round creative, tireless traveller, Carlo is also the author of SounDesign's beloved series One Year In Sound.
Latest posts by Carlo Ascrizzi (see all)