Nostalgia for holding an audio casette in your hands once again? A company in Missouri never quit building those lovely analog tapes, living an incredible success in the digital music era.
It's been almost two decades since the audio cassette has been succeeded by newer formats of audio distribution, from CDs through Mini-Discs and MP3s to online streaming services, and just when you thought the digital age had surpassed all other formats and made audio tapes in extinct, they are now making a surprising comeback by a company who runs the only factory in the world to produce audio cassette tapes. If you're a collector of these old-fashioned pieces of audio plastic and yearning to re-live your old-school days, then we've got good news for you.
The compact cassette has been around since the early 60s, invented by Philips as a portable medium to store audio sounds, with its popularity increasing in the late 70s due to the introduction of portable pocket players such as the Sony Walkman in 1979. However, with its quick increase in ownership, it peaked in the 80s, resulting in the market for the cassette to decline rapidly in the 90s after being outshined by its modern and cooler competition, the Compact Disc (CD). As you can see from the graph below, it shows that the CD had the most profitable and longest life cycle standing at a $15 billion turnover in the year 2000, compared to other formats of music distribution, with the audio cassette being the second longest format running from the mid-70s to its decline in the early 00s.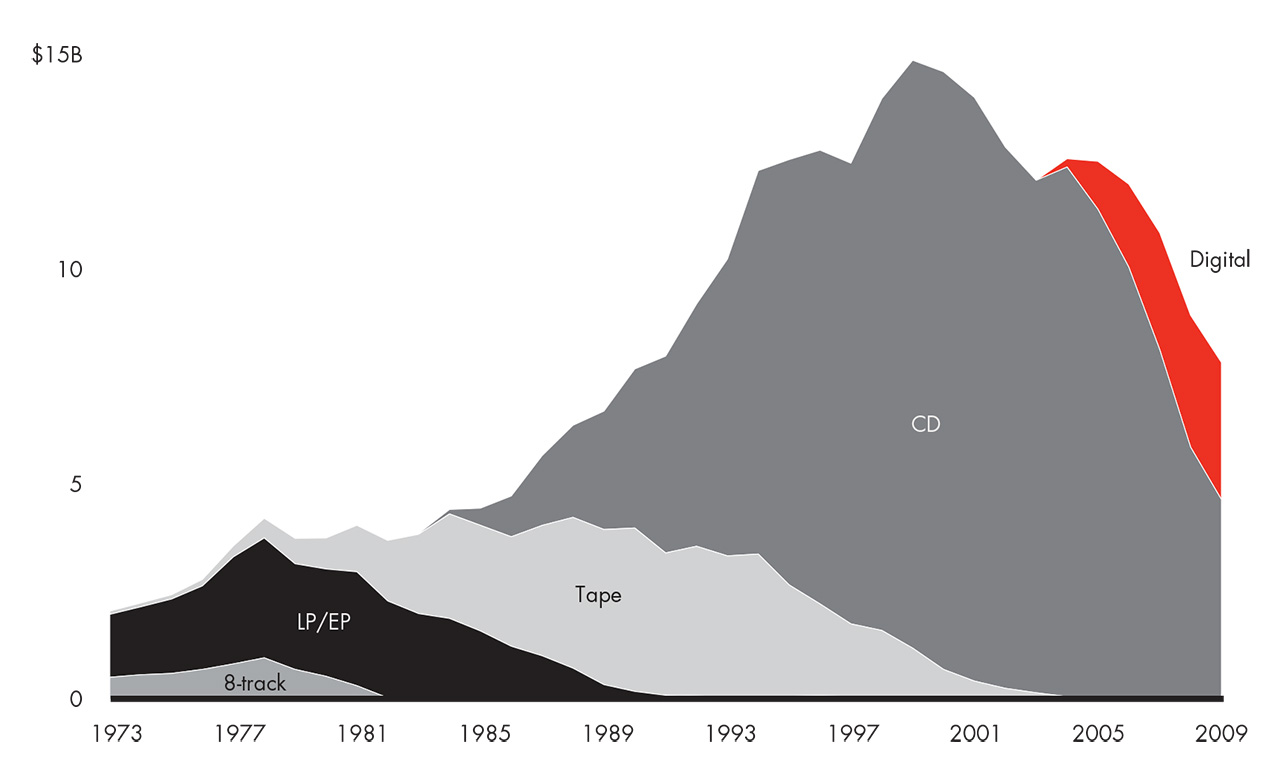 Nevertheless, when audio manufacturers in the 1990's chose to follow society's fashionable trends and adhere to the rules of modern corporate capitalism, due to the music distribution market shifting towards the production of the CD and the popularity of the digital format (Mp3) in the 2000s, one company from Springfield, Missouri, chose to stick to its roots and produce the same analog magnetic cassette tapes that they have been making since day one.
The National Audio Company (NAC)'s president and owner Steve Stepp said it best when he justified their persistence and dedication in manufacturing audio cassettes: "I think you can characterize our operating model as stubbornness and stupidity. We were too stubborn to quit. Now we're making more audio cassettes then we've ever made and that's something to say in 2015".
Stepp explains that the NAC strictly began as a medium-sized blank medium supplier in 1969 but it wasn't until the late 1990s and early 2000s, when many of their large competitors decided to move into CD replication as it became the most common and successful household format for music distribution. At that point NAC saw this as a huge opportunity for the audio cassette, as their sole purpose wasn't intended towards the music market when the music distribution industry naturally took a dramatic shift towards the disc and digital format. This gave NCA a competitive edge over their rivals, as their loyal spoken word and blank tape customers were still keeping their business alive, giving them the power to buy out their competitors, collecting all their equipment, restoring it into new condition and preparing the company to pick up the music market when it came back.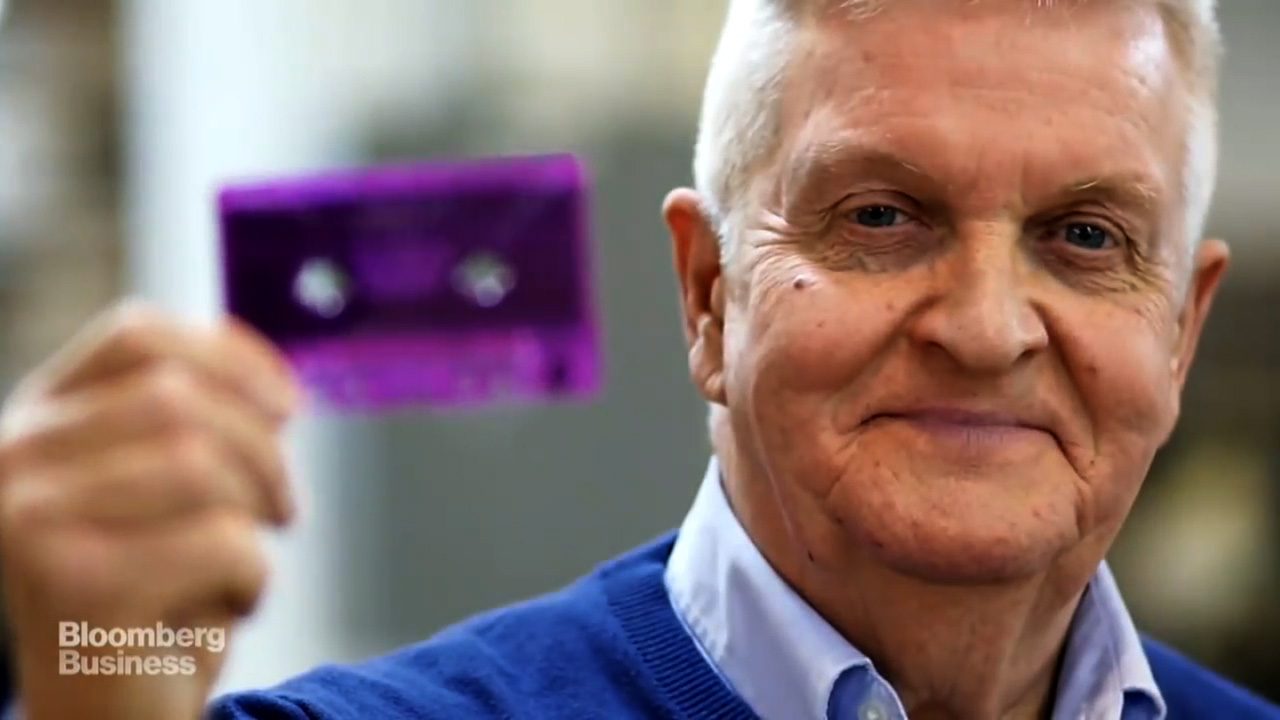 "Now we're making more audio cassettes then we've ever made and that's something to say in 2015".
The company still uses the same equipment that was built in the 1970s in its factory's production line. The production of audio cassettes consists of a delicate duplication process of placing the electro-sounds on the tape and while the tape is being duplicated, the shells of the cassette are cut out and branded with a unique selection of imprint ink colours, before both methods meet in the final machinery stage to produce the audio cassette tape. This process supports NAC's strong history in the production of blank and recorded audio cassette tapes.
The NAC president predicted: "the thing that has really enlarged our business, at a faster pace than anything, is the return of music to audio cassette, the retro movement, there's the nostalgia of holding the audio cassette in your hand". And that nostalgia has definitely paid off, as the company produced more than 10 million audio cassettes in 2014 and saw an increase of 20 percent in annual sales compared to previous years. Stepp proclaims the company experienced its best year in 2014 since it opened in 1969.
Currently, NAC holds contracts with major record labels such as Universal Music Group (UMG) and Sony Music Entertainment (SME) along with a few deals with indie artist and music groups. NAC production manager Susie Brown says: "there was a drive from the independent bands to get that warm analog sound again, and it just continued to grow and grow" which resulted in a growth of 70 percent for the company's sales of music cassettes while the rest of the sales were made up from blank tape cassettes. The audio cassette for the Guardians of the Galaxy music soundtrack was their most successful product in 2014 as it sold over 11,500 copies, which is an astonishing amount to sell today, as we live in a digital age.
While the company was also chosen to work on a cool project for 2009 Rock & Roll Hall of Famers, heavy metal icons Metallica, to reproduce a collection of seven-tracks of an unreleased 1982 demo tape called No Life 'til Leather to be put out on audio cassette for a commercial release on the annual Independent Record Store Day, earlier in March of this year.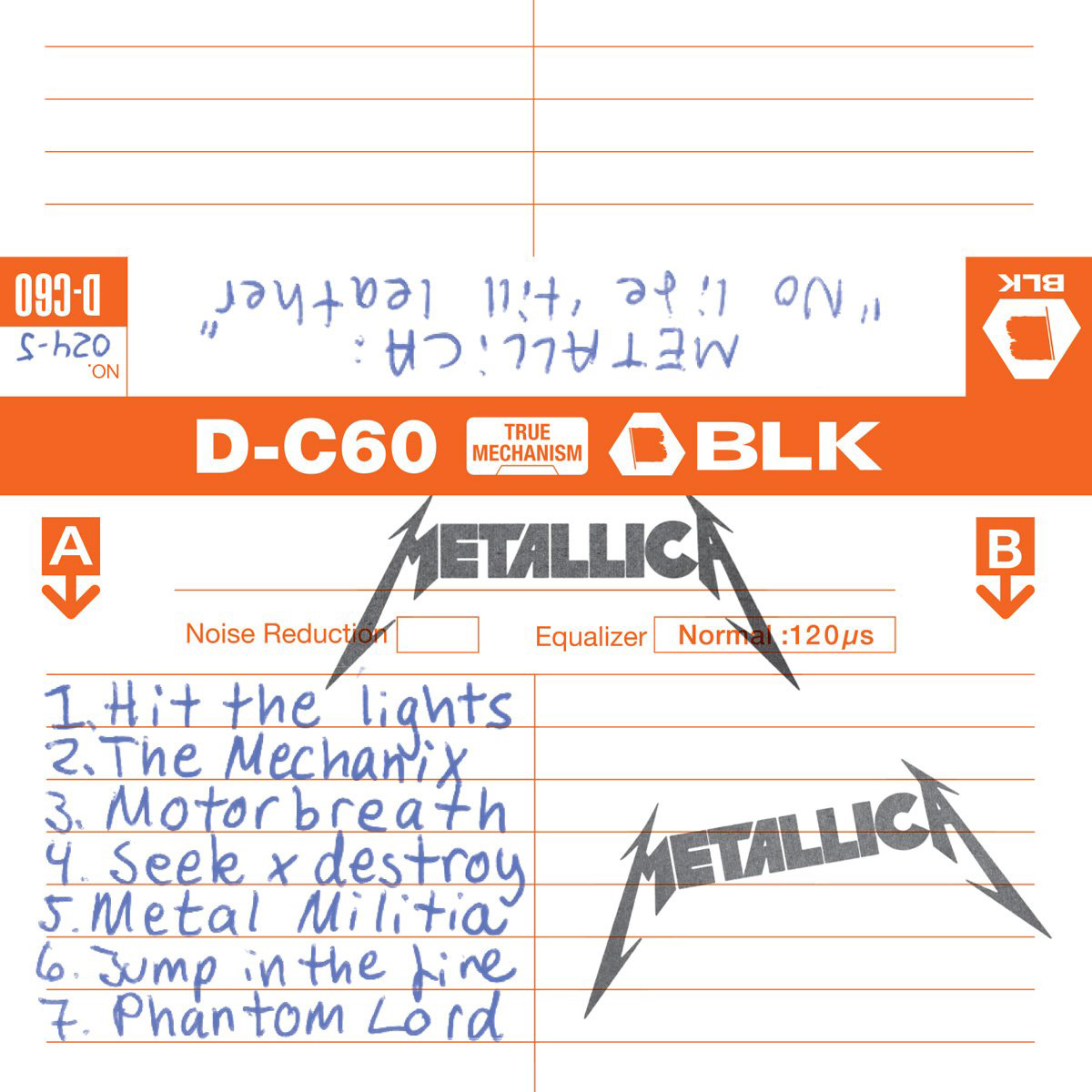 What are your thoughts on audio cassettes? Do you think their revival will be as strong as vinyl? Leave a comment below.
Freelance creative designer and a digital media enthusiast from Dublin, Ireland. Farshad is a qualified professional with an MSc in Marketing Communications (2012) from MMU Business School in Manchester and a BSc in Business & Management (2011) from DIT Business School in Dublin. While having an artistic personality, he is highly passionate about creative advertising, digital marketing and graphic design as he aspires to incorporate his creative skills into his line of work to build an exciting yet challenging career in the creative and digital sectors.
Latest posts by Farshad Qasim (see all)