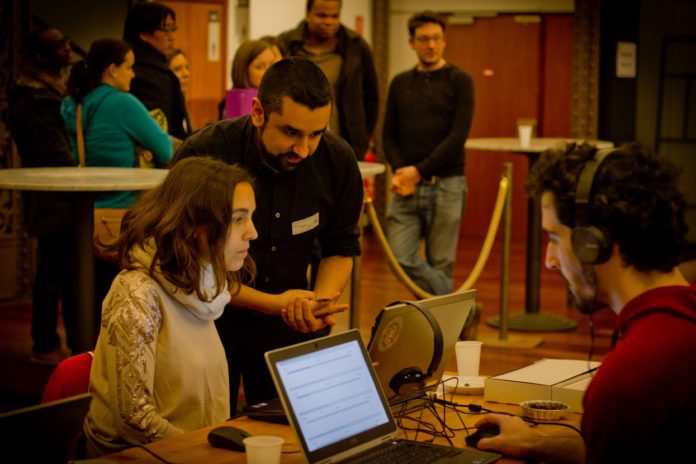 Anthropological and social studies always considered the ancestral connection between man and food very important.
Today, food is more and more studied, designed, glorified and made spectacular. Thanks to these factors, it is raising to the next level. Not surprisingly, on TV there is a plethora of shows on the topic, but more about that later.
Join us in this three episodes exploration of Sound and Food! Let's continue with ten questions to Felipe Reinoso Carvalho.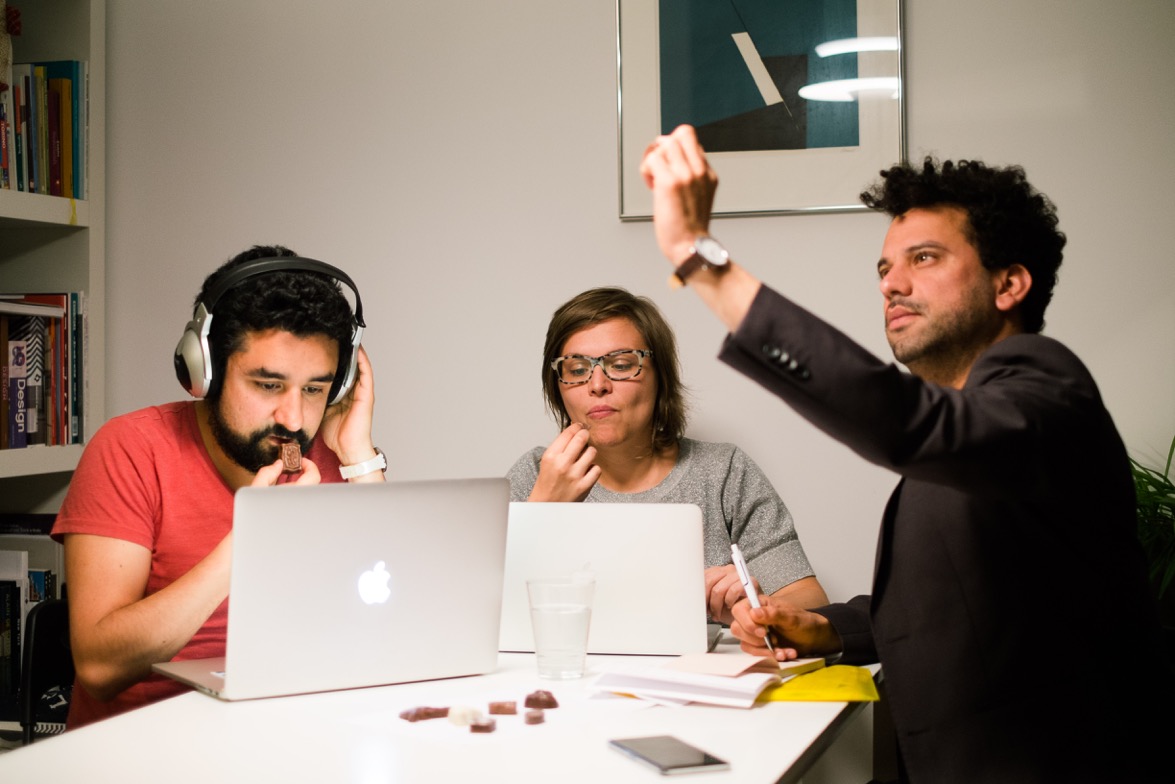 First of all, can you present yourself and your work? Your specific field of research is fascinating!
Felipe Reinhoso Carvalho: I'm a Sound Designer with more than 10 years of experience in the audiovisual industry, mostly in Latin America. Since 2010 I'm also dedicated to R&D in applied acoustics.
My research assesses the role of sound in Multisensory perceptual experiences. At this moment I'm enrolled as a PhD candidate at the Vrije Universiteit Brussel (Faculty of Electronics) and KULeuven (Faculty of Psychology) – as part of a joint doctorate agreement. I'm constantly involved into interdisciplinary projects, from which I'm developing skills in other disciplines, such as: neuro-marketing, sound branding, statistics and gastro-physics. I'm fascinated by interdisciplinary artistic installations as well, always looking for getting in touch with such types of proposals.
What are other academic fields of interest in acoustics and sound design you look into? Tell us a bit.
FC: Before starting my doctoral path, I was not so much into academics and science. I actually worked for several years in the private sector, in the creative industry. Here, I participated in numerous audiovisual projects, for which I worked as sound designer, sound engineer, voice-over director, and sometimes, as music producer and singer/percussionist.
Talking about your latest project, how did you take part in the recent Tasting Demonstration at Docville 2017?
FC:Â The research council of KU Leuven (one of the universities where I work) invited me to do a public demonstration of my research. Quite an honour, the rector himself will present this event!
 What's the relevance of this kind of research in relation with mainstream media? I'm looking into the growing use of sound design in TV Food Programmes and I can notify more attention towards sounds by the big audience.
FC:Â I believe that sound design can be approached from several perspectives. On one hand, there is the opportunity to use sound as an extra seasoning during the creative-gastronomic process; on the other hand, however, we can bring awareness of the importance of sound in our daily lives, and particularly while we are experiencing foods and drinks.
People are more and more looking for meaningful experience and, considering sound as a significant agent in multi-sensory tasting experiences, this can bring different – and meaningful – sensations.
Tell us something about Sonic Seasoning, how deeply is it currently getting studied? Would you recommend it to be more present in higher education contests?
FC: Sonic seasoning suggests the usage of sound as an extra seasoning during the cooking (or food/drink production) process. It is quite a recent approach. I'd say that most of the related research and curiosity comes from the last 10 years. As far as I am aware, the person that carries this idea all over, and with great passion, is Prof. Charles Spence, head of the Crossmodal Lab at U. Oxford. He is the person that guides my work, and that guides the work of several of my colleagues. Note that he works with all of the senses as well, and not only with sound, which give to us all a huge perspective of the possibilities.
May Sound Tasting, which perhaps every music lover experiencenced, actually become a profession in the future?
FC: Musicians can use this knowledge to offer to their publics deeper experiences. If they are aware that they can use specific parameters of music and sound to enhance certain taste and flavour attributes of food, they can offer such ideas to their public and to companies. Nowadays we all know that musicians (and artists in general) are struggling more and more to find profitable ways to disseminate their art and their message. Creating an emotional connection between what you hear and what you taste may offer new creative possibilities (and sources of inspiration) to musicians, and hopefully more enjoyment to the public.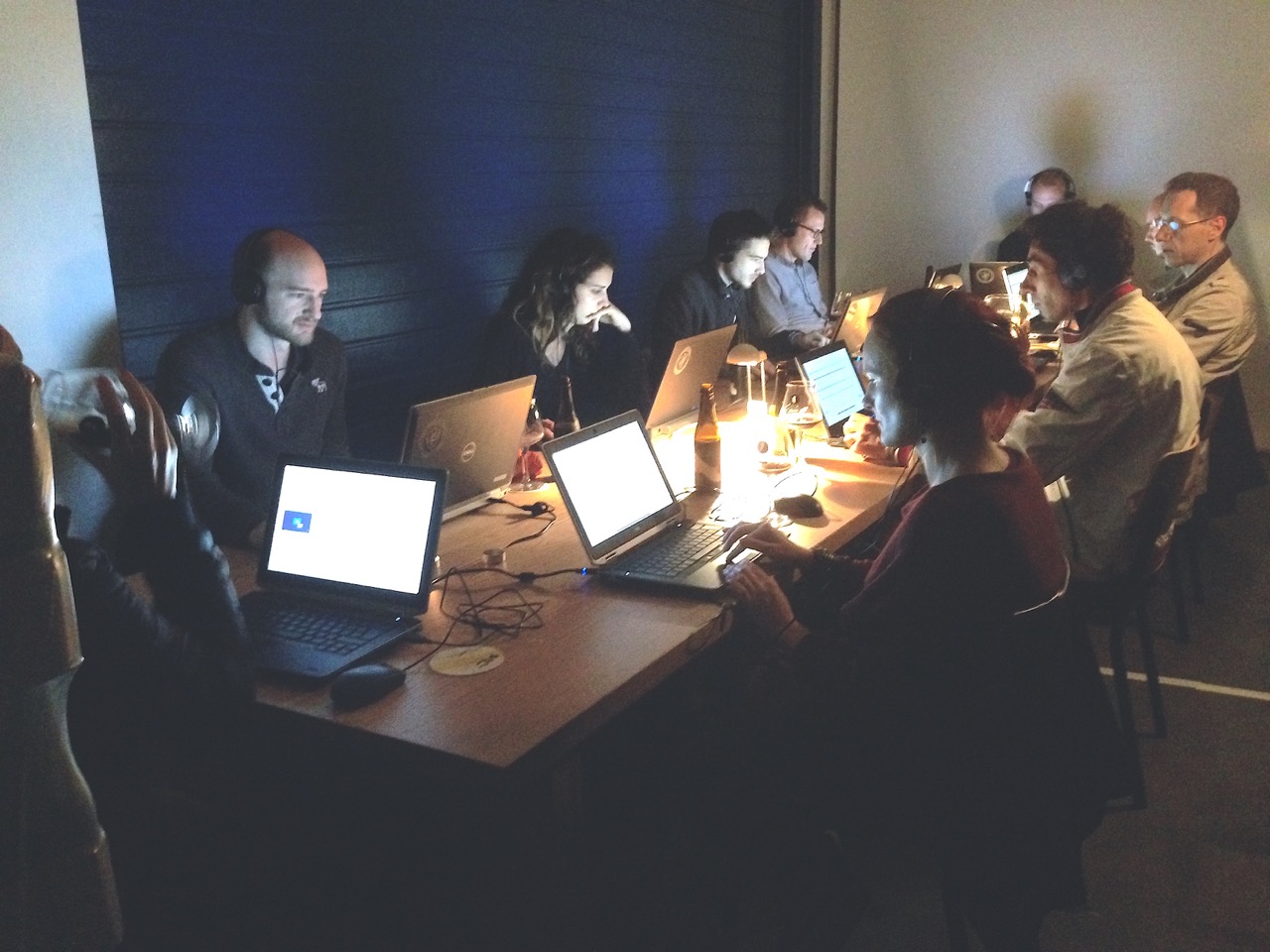 Do you think that the food industry will make a massive use of Sonic Seasoning in the next future?  Wo be a good or a bad thing?
FC: Not sure if it will be massive, as it is more of a high-end experience so far. I believe that there is the opportunity to make it more massive, more aggressive in that sense. This way we can better understand public's reaction and learn from them.
Let's look into something that I'm sure everyone has a passion for. Chocolate. I know some of your recent researches looked into the concept of Sound of Chocolate. Can you give us few elements of your research?
FC: My PhD research intends to find out whether sound can add value to people's tasting experiences. The experiments I develop assess the potential influence of soundscapes on the perception of taste and flavour. These results may be a source of inspiration for experienced designers in the food industry aiming to add value to food/beverage products and/or to enhance multi-sensory tasting experiences.
Importantly, new technologies are allowing people to use sound as an input for different moments associated with eating and drinking habits. In my studies I work with Belgian chocolates and beers as taste/flavour stimuli. These studies have revealed that sound can modulate the taste or flavour of food (i.e., sweetness, bitterness, creaminess). These results also suggest that popular songs and soundscapes can add significant hedonic value to tasting experiences. Me and my colleagues, also discuss our ideas in light of new technologies (e.g., virtual reality), which offer both companies and consumers potential means for bringing customised multi-sensory eating and drinking experiences. In this research we hypothesise on how to further apply this knowledge – and perhaps improve it – in order to make these experiences more scalable and applicable for the general public as well.
How did it recently go at the Salon Du Chocolate 2017?
FC:Â It was nice! People loved the idea that sound can enhance the chocolate experience. We also were able to contact several potential partners, such as the chocolate museum in Brussels. We are looking for ways to collaborate with them.
What are your ideas for the future? Any upcoming ideas you'd like to share with us?
FC: I am going to continue working in the academia and interact with different private and public sectors, too.
I love to disseminate these scientific ideas among the public, therefore I am always looking for ways to achieve such goals 😉
Raffaele Mariconte is an acoustic engineer professionally involved in research, consultancy and training in acoustics (environmental, musical, architectural, technical), noise and vibrations.
Sound engineering, sound and acoustic design, sonic branding, sonification, acoustic ecology, soundscape, field recordings, aural architecture and acoustic archeology are other topics of interest, study and research. Sometimes works as a sound engineer for live events and dj. He is a member of staff of the International Festival of New Arts Interferenze and collaborates as technical support with Flussi Media Arts Festival.
Latest posts by Raffaele Mariconte (see all)