Recently we had the pleasure to interview one of the coolest sound design and music production studios in the world. They are String And Tins, and they are based in Fitzrovia, in the heart of the vibrant and exciting London.
We asked few questions to Will Cohen and Mike Bamford, two of the three founders of the studio. In four years of activity they have been able to achieve great results and become an Award Winning sound company.
Let's go!
1. Tell us briefly how it all started. What's the story of String and Tins?
Will: String and Tins was started by Will Cohen, Sam Brock and Mike Bamford in 2013. We knew each other from other studios where we previously worked – Mike and I first met at Jungle studios over a shared love of Reaktor. I  needed to re-create the sound of a load of psychedelic dream flies in a short film and Mike suggested the perfect Reaktor patch for the job… and so and so forth. Sam was originally a client, heading up audio at the agency BBH. We all got chatting about doing something rad together and it went from there 🙂
2. What is the specialisation of your studio? Do you offer a wider range of services or do you prefer to concentrate on a fewer but more precise offer?
W: We are primarily a team of sound designers and composers led by producers who understand intrinsically what we do. Our sound design work ranges from sound effects creation, editing to recording dialogue, VO, Foley – through to final mixes for broadcast. We pride ourselves on working within an advisory capacity from the birth of a project through to final delivery, collaborating where necessary depending on deliverables; for example we generally take our mixes to other mix stages when doing theatrical mixes, or if a job is foley heavy bringing in a foley artist or outsourcing that work…
"We do what's right for each job on an individual basis to make sure we use the best tools, skills and locations"
Most of this applies to the music work we do – all our sound designers are composers in their own right but if it's beyond our skill set or we need more hands on deck we bring in external writers and orchestrators for instance to help out.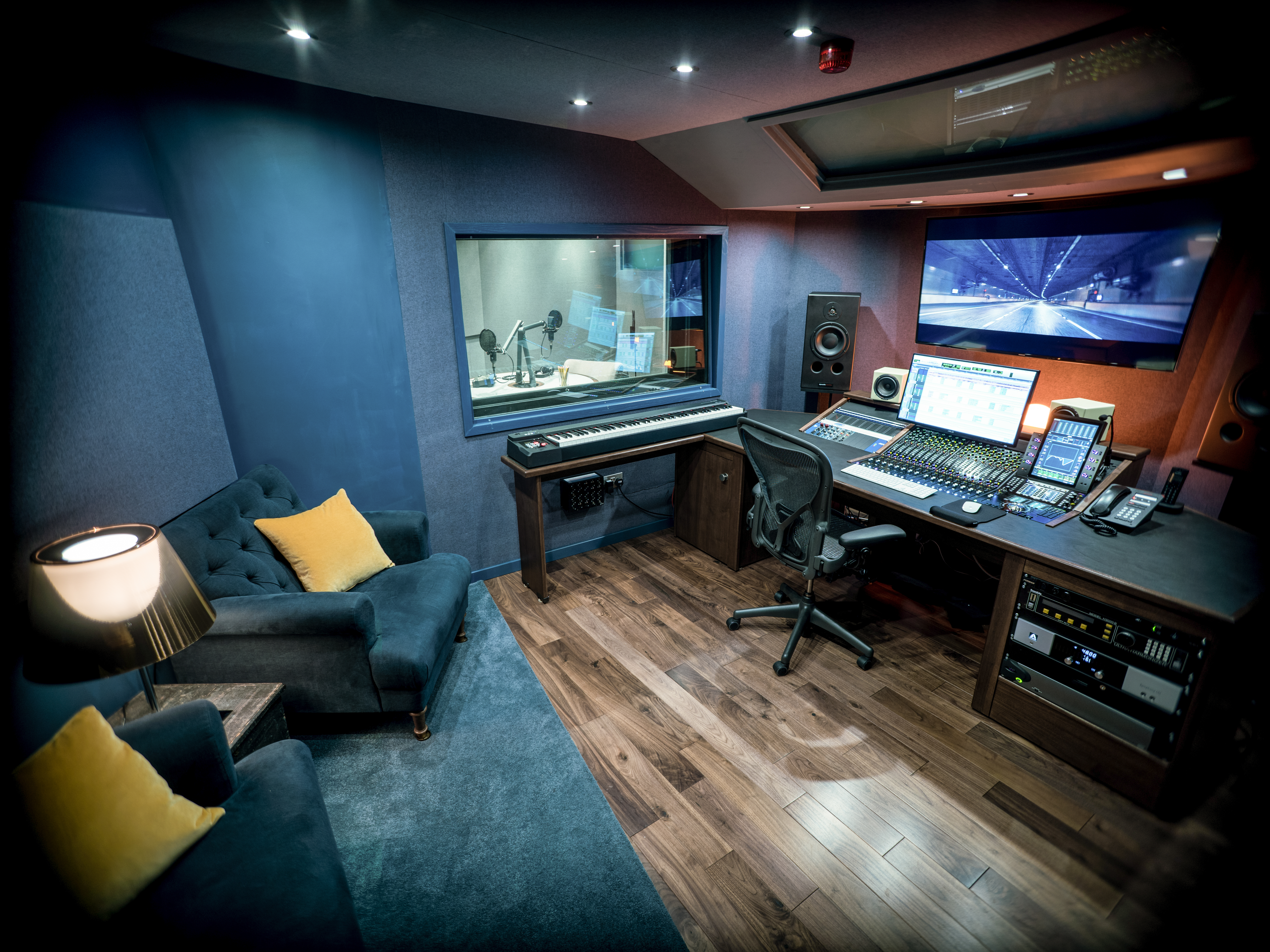 3. What about the studio itself? What are the highlights of your facility and equipment?
W: The studios at String And Tins are all equipped with current versions of most of the software you would expect – Pro Tools, Logic, Ableton etc all the way down to Paulstretch and other more random bits and bobs… I have a personal love of Michael Norris's plugins and Mike installed The Mangle too recently… Basically we try to get our hands on whatever we can in order to have a good time tearing up noises! We have Dynaudio monitoring generally, Neve pres and compressors, various mics for different setups – everything from the standard Neumanns and Schoeps to some cheap home made mics that I have made over the years… Various contact mics and a nice stereo induction coil which I love! Then there is a bunch of synths and guitars, pedals etc… I just took my modular home so I can play more on the weekend but my Cwejman S1 MK2 is staying at work and there are various other boxes about.
4. Some of your sound work for Sport brands are amazing (NewBalance, Under Armour, Nike) but Adidas "Haters" is just incredible. How was like working on a project of this calibre and being awarded as one of the Campaign Top 10 Ads of 2015?
Mike: #Haters was pretty much a dream job to work on. The creative team and Director were aligned on an edgy, in your face sound approach; the epic music track had been cleared before the shoot and so the edit was built around its tempo and I had experimentation time with an animatic before the film came in. I also had the music stems from day 1 (thanks Apashe!) which allowed me to tune all the sound design and bring the music into the action: spinning back drum and bass parts on the quiz show wheel, adding choral, percussion, 8 bit layers and EQ-ing the opera part out of the way when it needed to sit back for a moment. All in all it was a belter of a job and seems to have gone down well with Adidas fans.
5. Talking about recognition, your work has been awarded at Cannes, D&AD, The British Arrows and MASA. What's the boost for improving and delivering better and better sound services every time?
W: We have been lucky enough to have won some awards, and recognition means clients get in touch because of it – but some of our favourite work is the stuff that a lot of people don't see – smaller campaigns and more diverse and experimental clients often allow us the most freedom to experiment.
"We are obsessed with what we do and strive to give each job as much care and love as we can"
I think if you do that, then hopefully success comes with it.
6. You have worked with dozens of agencies and production companies of every size. Do you find that there is more and more attention towards the role and importance of sound? Or do you feel there is still room for improvement?
W: People intuitively and intrinsically know sound is a powerful sensory tool… but it often gets subdued in the production process until it's too late to make the most of it. Our best clients are those that open dialogue with us collaboratively from the early stages of a project – being used as a sound board (heh) for ideas can obviously be gratifying in terms of job satisfaction if we help shape a project before it's filmed but it can be beneficial to a client in terms of the creative too. One of the most common issues we come across is not getting good on set sound – it can be more cost effective and creatively better for instance to get the sound designer to be on set to help capture what they know they will need in post production… It's only this kind of thing that can be ironed out with good chat in the run up to the shoot.
7. How do you feel about living and working with sound in a vibrant city like London?
W: I grew up in London and it's a love-hate relationship 🙂 the underground sucks, people are too busy to be nice sometimes, and rent is expensive… But I love the people I get to work with, many of whom are good friends. There is a huge pool of creative audio talent in London;
"We are lucky to have such healthy competition as it makes our industry strong and diverse"
As I said we as a company collaborate a fair amount with external composers, film mixers, musicians and general sound geeks. It's inspiring to be constantly surrounded and surprised by the talent in London, but in the same way it's difficult for people trying to get a foot in the door to have their voices heard in such a big place… all I can say to anyone trying to get into the industry is, make stuff off your own back, get stuck in, hassle people to listen to your work, and don't give up: London has a lot to offer!
8. We know you have a lot going on, any anticipations about upcoming projects you can tell us about?
W: Yep there's always something going on… But I'm really pleased with a couple of bits of work we are involved in at the moment, something to do with cheese which has been really fun that I can't go into that should be out soon, and also a bit of music for a film for WWF that Joe and I wrote that I am very happy with. We have been doing the sound on a couple of great short films recently, one of which Andy just mixed at De Lane Lea in their massive theatre 1… So yep, quite a varied workload at the moment – and we are loving it!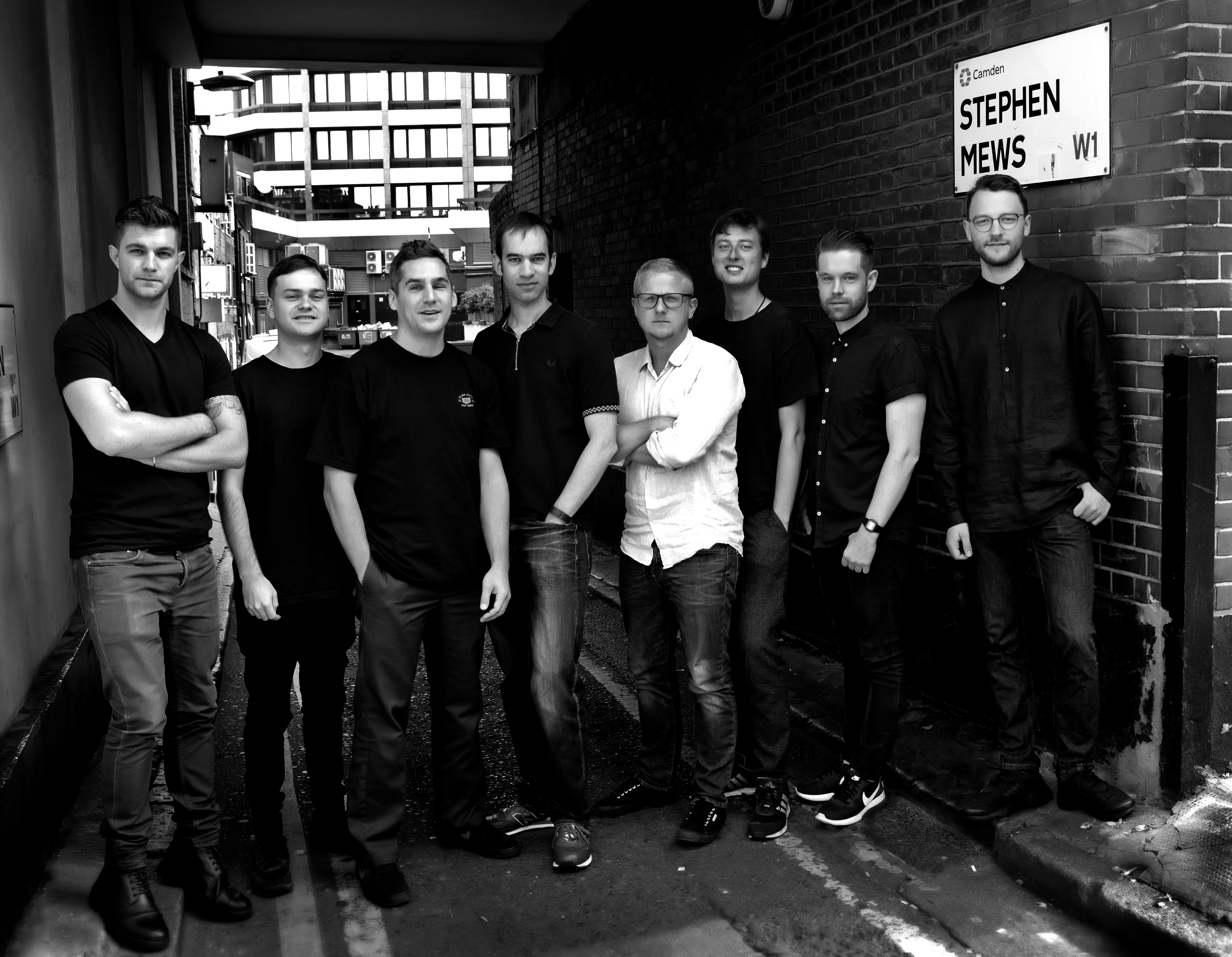 We would like to thank a lot String And Tins for this interview!
You can get in touch with them on their website, Facebook, Twitter, Linkedin and Vimeo.

Daniele Prina is a sound designer and music producer from Turin, Italy. He graduated with a B.A. in Creative Music Technology at Canterbury Christ Church University in Broadstairs (UK). He is the owner and sound supervisor at Allume Film, a production company specialised in video-making and motion graphics. He is very enthusiastic about sound, new technologies and hip-hop/electronic music. Very addicted to football.

Latest posts by Daniele Prina (see all)