Due eventi mi e vi aspettano sotto le due torri…
Per chi di voi fosse o passasse da Bologna in questi giorni (o magari venisse appositamente nel capoluogo emiliano), segnalo due importanti appuntamenti…
Già   l'anno scorso non cieravamo fatte mancare la settima edizione del festival Netmage. L'VIII debutterà   sempre nella splendida cornice di Palazzo Re Enzo giovedì 24 gennaio.
Tanti gli ospiti, italiani e non, e per quest'anno anche alcuni eventi particolari. Per esempio l'installazione sonora Pneumatic Sound Field dell'olandese Edwin van der Heide, che sarà   ospitata nella corte del Palazzo dal giorno d'apertura a sabato 26, per poi spostarsi a Ferrara dal 31 gennaio al 3 febbraio (in Piazza del Municipio).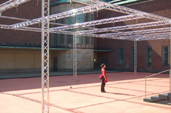 L'anno scorso molte cose non mi avevano entusiasmato, facendomi propendere per una visione più che pessimistica delle opportunità   di sperimentazione all'ombra della città   rossa…per quest'anno, si vedrà  . Vi terrò informati…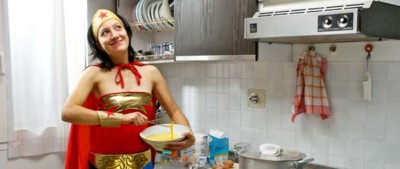 Altro capitolo, il Future Film Festival. Vi segnalo l'anteprima del corto 8 BIT. A documentary about art and videogames.
Girato tra New York e Los Angeles, traccia un bilancio del mondo della musica a 8 bit, di quella nata negli ultimi anni in omaggio ai primi, ingenui (?) suonini del mondo del gioco virtuale. Protagonisti alcuni nomi della scena 8 Bit mondiale: Gameboyzz Orchestra, Huoratron, Teamtendo, Chiaki Watanabe.
La proiezione si terrà   domenica 20 alle ore 17,00 presso il Cinema Teatro Manzoni.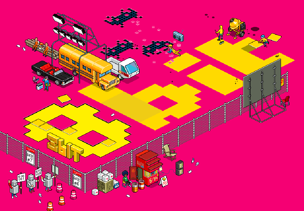 A seguire, il party conclusivo della decima edizione del festival, che naturalmente ospiterà   alcuni protagonisti della videogame music: Random e l'italiano NRGiga. Al Byblos di via Marsala dalle 23.
Sara Lenzi is Director of Marketing at Sonoport. With more than a decade of experience in sound design and audio branding consultancy, she writes about all the multifaceted aspects of sound in communication. She is an international lecturer and founder of Lorelei Sound Strategies, the first sound branding boutique studio in Asia. Sara has a Master Degree in Philosophy from the University of Bologna and she is starting her PhD at the University of Bilbao, Spain. She lives in Singapore, where she spends her free time in tireless exploration of local food stalls and vintage shops, sipping cocktails in the tropical humidity and diving with giant turtles in the South China Sea.
Latest posts by Sara Lenzi (see all)