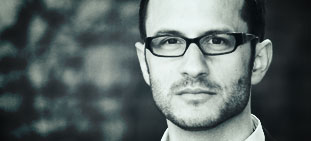 Audio Branding Congress is the most important event dedicated to the topic of Sound communication for brands. The edition 2013 will be held in the Higher School of Economics in Moscow, Russia. We interviewed dr. Cornelius Ringe, member of the Audio Branding Academy, the institution which organizes the congress.
Hi Cornelius, thanks for taking the time to talk to me. Can you give a brief outline of what Audio Branding Academy and Audio Branding Congress are about?
Hi Gianpaolo, it's a pleasure to talk with you. Well, the Audio Branding Academy is mainly an international and independent institution to foster the professionalism of the audio branding industry. We also want to raise awareness for the sophisticated and conscious use of sound and silence for brands and products. Therefore we run the annual Congress and Award in different countries, publish an industry yearbook, conduct market research and provide some academic services and support for audio branding agencies. For example many client brands ask for special research or want to make decisions based of scientific insights. Here we can help with our expertise.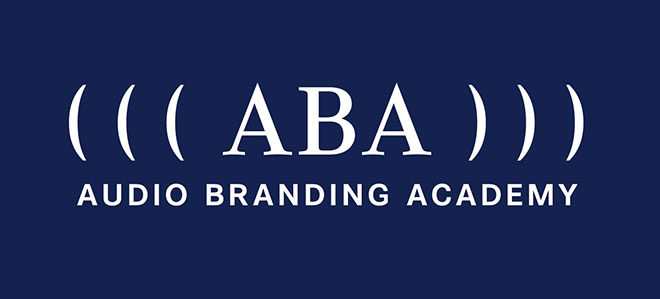 The next edition of the Audio Branding Congress will be held at the Higher School of Economics in Moscow. For the first time the congress will be located in Asia: is this a sign for the market of sonic branding?
Oh yes, definitely. Have a look on the results of the last Audio Branding Barometer surveys. Eastern Europe, Russia and Asia seem to be areas with no audio branding, what actually is not true. Indeed there is a huge market with sound everywhere. If you visit Russia, for example, you will find many brands and products using lots of generic sounds and even branded sounds. But with a sensitized and trained ear you will also realize a huge potential for improvement and sophistication.
There is a lot of sound optimization to be done and we got the impressions that Russian brands are very keen on doing so. We only can recommend every audio branding agency to check sound opportunities in Eastern Europe and Asia.
I guess that one of the key values of the Congress is a constant balance between marketing, brand management and sound research. Sound Opportunities is the topic of this year: can you tell us more about this hot keyword?
Indeed, that's what makes this event so unique: a convention where scholars and practitioners have the opportunity for transdisciplinary exchange. When we were in Moscow for the first time we were immediately intrigued by this super promising market. We talk about the biggest country on earth but our western focused audio branding industry still seams to ignore the huge sound opportunities for making business there.
On the other hand we all are experiencing the digital revolution changing our world more quickly every day. Social media get more and more noisy – it's time to rethink our audio branding dogmas.
So this year's topic means both: prospects for new sound applications and good chances for business in Russia and Eastern Europe. All in all, it is about future trends in research, product development, brand communication and business with the sophisticated use of sound and silence.
Can you give us some anticipation about the upcoming program?
This year we run the congress for the fifth time and in the meantime we could optimize our program concept. It includes inspiring keynotes, the results of the Audio Branding Barometer 2013, talks and poster presentations from the scientific call for papers, best practice case presentations of the Audio Branding Award 2013, the award ceremony and, of course, the obligatory panel discussion.
I was very impressed last year by the Harrods project, winner of the award 2012. Some days ago you confirmed the members for the new scientific advisory board and I see a strong presence of researchers. Is innovation the most important element for building effective audio branding?
Good question! Actually we asked the same question in the actual Audio Branding Barometer, the results of which will be communicated at the Audio Branding Congress in Moscow.
Innovation CAN be a crucial element for building effective audio brands but this does not mean that it necessarily is always the case. But I think to convince the award jury and the congress audience you will have to show something new and innovative.
As a drummer I know about the efficiency of breaking rules, making syncopes and being offbeat – to make this clear: I don't mean this literally.
During these years the Academy had the chance to see many different people working in the field of audio branding. According to your opinion, what are the professional roles to include in the perfect team for an audio branding project?
I don't believe in rigid formulas. It really depends on the project and its tasks. But imho the basic team should include a very good brand consultant for strategy, a top creative and of course a professional project manager.
Let's go to the other side of the universe: brands. Do they understand what WE MEAN when in the call for papers you write: intentional, sophisticated and responsible use of sound and silence?
Good question. Well, I think this is one of our biggest challenges since we evangelize audio branding. Many brands still are not aware of the untapped potential of sound and have no idea what this could mean for them.
Is audio branding going mainstream? Do people finally perceive the difference between music and sound, a song and a sonic logo?
I'm sorry to tell you that audio branding is far away from mainstream. Or let's say it more euphemistically: audio branding is still a very hot cutting edge topic.
Last but not least, where do you hope to take the congress in the future?
We already got some options for 2014 but it's to early to talk about it. In general we are open for the whole world.
We try to make each single congress special and to make it to a unique experience. After being at the University of Oxford we decided not to try to top this in terms of prestige. So this time we got an authentic Russian post-industrial venue, which is a former coil factory with a large courtyard and freshly renovated buildings – a extremely cool manifestation of real change from industrial society to information society in Russia (and rest of the world).
It's the perfect place to rethink our sound business and make it more relevant for the world.
Dr. Cornelius Ringe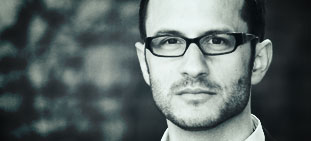 Cornelius Ringe is Senior Partner of the Audio Branding Academy. He studied business admin­istration at the University of Augsburg with major in advertising psychology and gained his PhD with his dissertation about Brand Artist Partnerships at the department of Musicology and Media Science at Humboldt-Universität zu Berlin. After some experience in music business at Universal Music, he first worked as brand consultant at the audio consulting group. Afterwards he was consultant at Jung von Matt/brand identity. In 2009 Cornelius founded with his fellows Kai Bronner and Rainer Hirt the Audio Branding Academy in Hamburg.
As guest lecturer Cornelius introduced audio branding as subject at the Pop Academy Baden-Wuerttem­berg – Uni­versity of Popular Music and Music Business. As author of publications concerning audio branding and brand artist partnership his general field of research is sound identity, the meaning of music and sound in brand communications.
Gianpaolo D'Amico is an independent creative technologist for digital media. He is the founder of sounDesign and a music obsessed since he was 0 years old.
Latest posts by Gianpaolo D'Amico (see all)