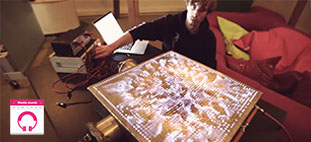 New post full of pre-easter chocolate on Weekly Sounds, to help you stay up to date with the best resources about Sound communication.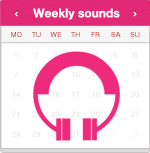 Our picks of the week
The Schlieren flow visualization is a photography technique invented in the mid-19th century which allows to capture the changes of light while moving in air with different density, a phenomenon which is mostly invisible by human eyes. This techniques was used by researchers at New Mexico Tech to show soundwaves movements. You can read more at What Does Sound Look Like? and watch a video demo of below.
Whether you are a musician or a composer, your mobile device is your best friend: Hum, the Note-Taking, Audio-Recording App For Musicians is an app allowing to organize and record your notes and music ideas quickly and efficiently. It's not a new idea, I also suggest to have a look at ScoreCloud, which uses a different method, but could be useful anyway.
Not playing but trying to sleeping? No more counting sheep: read The Best White Noise Apps & Sites and download your favorite noisy tune to fall asleep.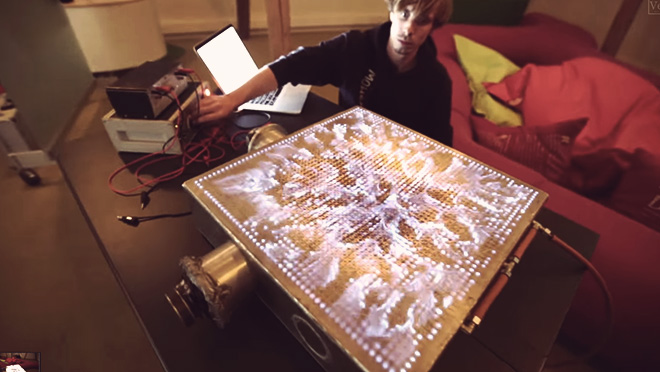 Watch This Table Turn Sound Into A Dancing Pattern Of Flames  shows Pyro Board,  a new experiment on visualization of sound using fire exploiting the technology used in the Rubens' Tube. Watch the video below for being mesmerized by these burning soundwaves.
I guess the war for the audio quality is the hot topic of 2014, because we are finally seeing some solution going mainstream, as suggested by Audio engineering pioneer John Meyer: Stop chasing the next big thing, and go with FLAC instead. In What sound professionals think about Neil Young's Pono + [INFOGRAPHIC] we published the opinions of diverse professionals after the mega Kickstarter success of Pono project by Neil Young, but something else is on the move and is not striclty related to the Internet, as we can read in Audio fans, prepare yourself for the Second Coming … of Blu-ray. Something to follow carefully.
A Virtuoso Robot Band Whose Guitarist Has 78 Fingers introduces Z-Machines, a research project started by a team of roboticists from the University of Tokyo in which Squarepusher was involved to compose music for this new generation of sound droids. Crazy and fascinating at the same time, the video of the making of is a must-watch.
Google Night Walk plays with Sound and it's cool shows one of the most compelling projects of the year proposing an exciting mix between geolocalization, field recording and digital storytelling.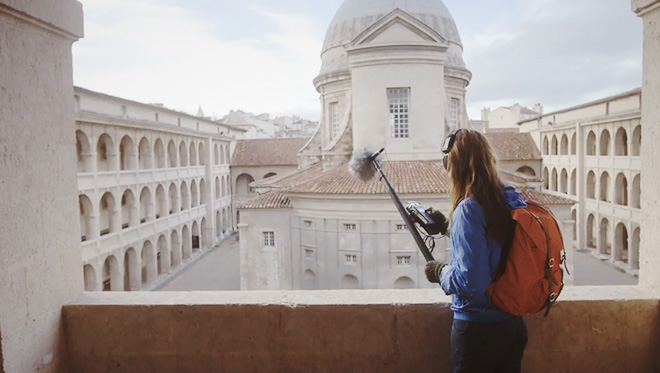 The best from other Sound lovers
Great week for Sound lovers who want to work with microphones.
Great tutorials series starting from Microphones, Part 1: A Guide to Dynamic Mics by Ask Audio Mag and, if you need a to record the most rockin' instrument in the world, you can read 3 Advanced Techniques For Miking An Acoustic Guitar at Bobby Owsinski Blog on Music production.
What do you think on these news? Did you something interesting? Please share your comments below.
Gianpaolo D'Amico is an independent creative technologist for digital media. He is the founder of sounDesign and a music obsessed since he was 0 years old.
Latest posts by Gianpaolo D'Amico (see all)