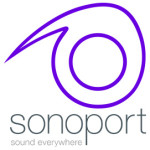 Apply via Linkedin
Or email your CVs to jobs@sonoport.com quoting Project Manager. Kindly note that only shortlisted candidates will be notified.
---
Job details
Company
Sonoport
Function
Project Manager
Location
Singapore
Posted
05 Aug 2015
---
About us
Sonoport – Sound everywhere.
Of all the senses, sound is the most emotionally resonant. Hollywood and creative agencies worked this out a long time ago. Think of those advertising jingles from your childhood that you can't get out of your head. But despite its power to influence how we feel, sound remains under-exploited on the Internet. Why? Essentially for technical reasons, but this is now changing fast.
The new Web Audio API defined in the latest HTML 5 standards allows audio to be sourced, processed and filtered dynamically in real time. This opens a whole new world of creative possibilities in sound, at precisely the time that the potential audience for sonic experiences is booming. Next time you are on a crowded commuter train, have a look around. Notice how many people have their headphones plugged in to their mobile devices. This is the future, a new sound ecosystem, which is already starting to be exploited by many of the world's top brand names.
Sonoport is at the forefront of this exciting, new web audio frontier. Our Sound Animator allows users to select audio from the world's largest internet sound archive, stitch it to an image, dynamically shape it with our sound modules and output it as HTML code for use throughout the web. What is more, our suite of web analytics tools enables the analysis of where and how that audio is being used.
---
Job description
The Project Manager will be responsible for planning, overseeing and tracking technology-based projects with specific pre-agreed deliverables. The reporting line will be primarily to the Director of Technology but with an additional reporting line to the Operations Director. The ideal candidate is detail oriented, with strong organisational skills, a firm grasp of project management methodologies and the courage to speak the truth to power.
Required Skill & Experience
Experience in project management, project evaluation and budgeting.
Knowledge of JIRA project tracking software
Familiarity with Agile and Scrum methodologies
Experience with web development projects
Excellent written and verbal communication skills in English
Strong time management and organisational skills
Optionally Beneficial Skills And Experience
Some basic understanding of HTML5/Javascript
Knowledge of Teamwork.com online project management software
Knowledge of Apple Numbers, Pages and Keynote
Key Responsibilities
Plan, organise and direct technology based projects
Ensure that project activities are consistent with high-level objectives and that these can be met with existing resources.
Ensure the project meets targets, budgets and time-lines, with appropriate reporting and evaluation
Develop, complete and finalize all project deliverables according to the timeline
Ensure timely preparation of information and other written Documents/material as required for implementation of project activities
Ensure and maintain effective and on-going communication with individuals and groups involved directly or indirectly in the project
Continually monitor the progress of the project
Conduct an orderly, systematic and incremental evaluation of the project
Update the Operations Director on a regular basis about the progress of the project
Work in conjunction with Technology Director to prepare reports, financial and activities, for investors
Engage in other project-related tasks
---
Or email your CVs to jobs@sonoport.com quoting Project Manager. Kindly note that only shortlisted candidates will be notified.
Gianpaolo D'Amico is an independent creative technologist for digital media. He is the founder of sounDesign and a music obsessed since he was 0 years old.
Latest posts by Gianpaolo D'Amico (see all)