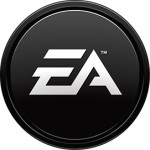 Apply via EA Careers (CLOSED)
---
Job details
Company
Electronic Arts
Function
Audio Artist
Location
Orlando, Florida, United States
Posted
07 Aug 2015 (CLOSED)
---
About us
Electronic Arts is an American developer, marketer, publisher and distributor of video games headquartered in Redwood City, California.
EA develops games for world-class franchises such as Mass Effect, Dragon Age, Need for Speed, FIFA, Madden, Battlefield, Star Wars and more.
In addition to traditional packaged-goods games, EA Games also develops massively multiplayer online role-playing games.
---
Job description
Audio Artist who can make an immediate contribution to all aspects of audio development within the EA Sports Audioworks team. The successful candidate must be able to lead an audio team for a specific project(s), as well as work with Audioworks Directors to help drive the goals and vision for the group as a whole. This individual should have experience in all phases of audio design and production, with proficiency in more than one key component – sound design, music, voice production, and implementation. This candidate will work within the Audioworks team and must have the ability to collaborate with all other aspects of game development (i.e. Art, Animation, Engineering, Design, Production, Marketing) to push the quality bar for game audio. The ideal candidate will have a passion for sports video games, with an overwhelming drive to create a world class audio experience. They must be a strong problem-solver and an effective communicator with broad game-creation and sound creation skills.
Responsibilities
Organization and placement of audio files

Mastering and restoration of speech files

Animation tagging

SFX Asset management

Music implementation

UI SFX asset management and implementation
Skills And Experience
Minimum 2 years studio engineering / recording experience (or equivalent)
Fully proficient in ProTools (ProTools certified or equivalent)
Knowledgeable of Excel, MS Access, and / or SQL preferred.
Excellent communication skills, written and oral.
Solid experience using audio development tools, technology and pipelines
Experience with modern audio creation equipment, software and recording techniques, with a high level of proficiency in at least one DAW
Good 5.1 audio mixing skills
Solid knowledge of PC and console audio hardware
Outstanding sound design and listening skills
Strong communication skills
Preferred skills in the area of technical implementation of game audio
---
Gianpaolo D'Amico is an independent creative technologist for digital media. He is the founder of sounDesign and a music obsessed since he was 0 years old.
Latest posts by Gianpaolo D'Amico (see all)