For all of you out there craving some audio production there's plenty of stuff happening on the road to Soundmit 2017!
Here we present the third workshop by the NOISECOLLECTIVE, happening on the 27th of May, looking into the world of Ableton Live with dj and producer Dario Piana.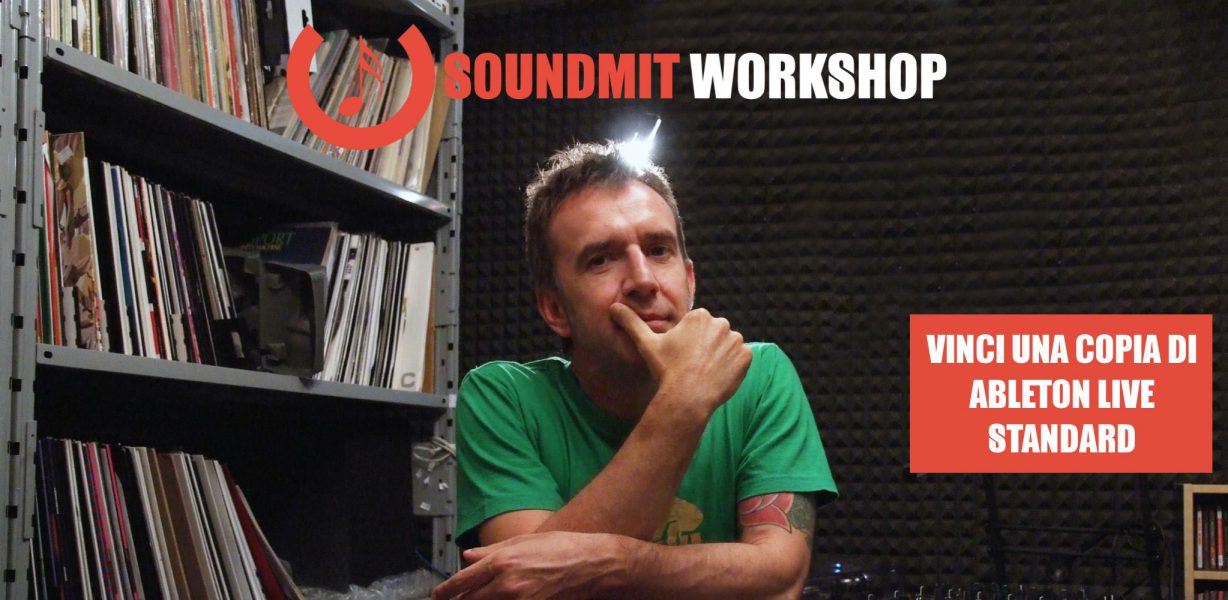 Dario Piana, one of the biggest international collector of rare vinyls, is testimonial for Ableton Live, Izotope (Backline), Allen & Heath's mixer (Eko Music Group), Zoom, Mogar's digital recorders and D16 Group's and Nugen Audio's plugins.
Dj since 1979, he has been working in hundreds of clubs in Italy and Europe, proposing an eclectic mix of nu disco, deep, deep house, with funk, jazz and afro contaminations.
Groove is everything, basically.
Then, in December 2011, after years of experience with the most important labels in the field, Dario opened Bluenoises Records, a digital label available on Juno Download and Traxsource, specialised in nu disco, re-edit e re-work. In addition, in 2014 he opened 9000Sounds, specialised in deep house. He collaborates with other labels, such as Editorial, Hot Digits, Spa in Disco, Deep Sense.
Currently, he's offering his experience in clubbing and music technology as IED lecturer for the Sound Design Course, as well as Ableton Certified Trainer and Apple Logic Pro 9 Master Pro, doing seminars and workshops and teaching in over 15 music schools.
He also collaborates with the web radio Art Of Music, with the program Soulpleasure, every Tuesday and Thursday from 10pm to 11pm.
Many companies and brands have used his lives and dj sets, including: Milan AC, Diesel, Red Bull, Cadey/Bilboa, Bmg, Gq, Dom Ruinart, Philarmonica, Buongiorno, Telefono Azzurro, Blinko, Motor Show, Tiscali, Fiorio, Tamoil, Jayculture, Eurobassday 07, Scr.
So… is there any audio-related stuff he hasn't been involved in?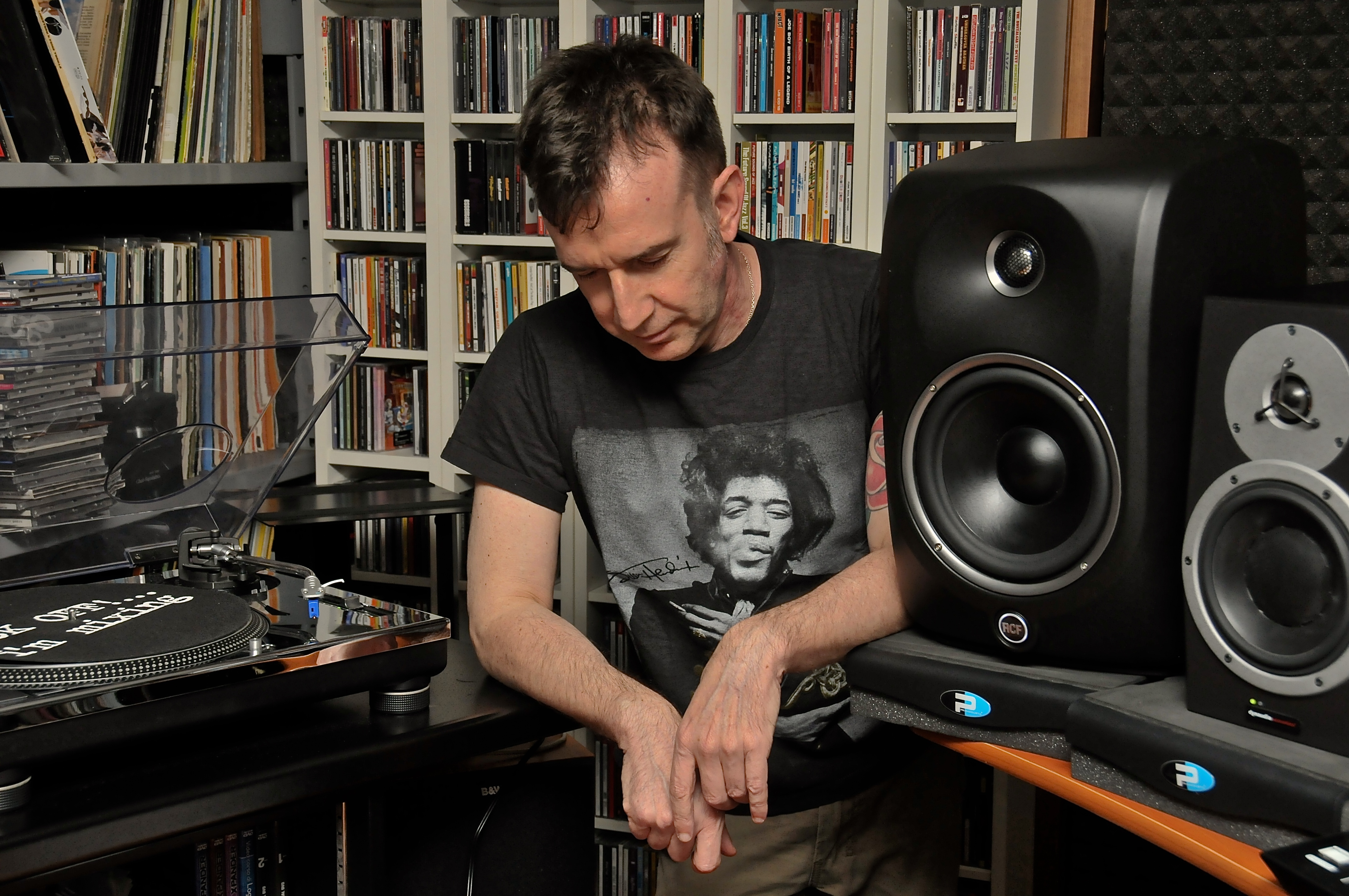 All of this invaluable experience will feature the workshop by NOISECOLLECTIVE!
The event is designed for anyone considering to get closer to the world of Computer Music. And what's the best tool to do it if not Ableton Live, that pros and beginners are using since years.
"Live is a software for creating musical ideas, turning them into finished songs, and even taking them onto the stage"
There's practically nothing you can't do with Ableton: music production, sound design, mixing, live set… Arguably, Ableton is the greatest tool for audio manipulation, allowing infinite experimentation with surprising results.
It just does it right.
It is compatible either for Mac or Pc, it is intuitive and user-friendly, relying on a modern and nicely-looking interface.
"With two views – the classic Arrangement View, where musical ideas are laid out, and the Session View, where you can quickly experiment with musical ideas – Live is a fast and fun way to make music."
Participants will receive a Certificate of Attendance, plus, one of them will win a copy of Ableton Live Standard! (compare version's specs here).
The program will cover:
Intro, audio interfaces, digital audio, MIDI.
Why Ableton? general concepts, plus, drag&drop, configurations, preferences.
Session View, Arrangement view, Mixer, Audio and Midi Files.
Browser, Tracks, Scene, Routing.
Clip View, Warping e creative use, automations and envelopes.
Grouping, Resampling.
Send/Return, Freeze, Flatten.
Groove Pool and its application.
Editing and structuring in Arrangement View.
Template, recording, export.
Slice to MIDI.
Audio > MIDI, differend kinds of conversion.
MIDI > Audio.
Live Set: Concepts, Djing e application.
MIDI Mapping, Key Mapping, Launch Mode, External.
MIDI controllers, features and use.
Instruments & FX: overview of Audio e MIDI built-in Effects.
Side chain.
Instrument Rack, Drum Rack, concepts and use.
THE COURSE WILL BE ACTIVATED ONCE THERE WILL BE AT LEAST 10 PARTICIPANTS!
Bear in mind that it is required to bring with you Ableton Live, Headphones, Laptop.
For more info and booking write at info@noisecollective.net, or look at the Fb event here.
Speak soon, sound lovers, with more news!
Fabio is a creative and enthusiastic Audio Designer specialised in production for visual media.
Sound is his strongest passion and he is fascinated by its potential as a communication tool.
His creative approach combines technical skills and innovative experimentation, backed up by research and critical analysis, to contextualise creative solutions.
He is currently working with a wide range of collaborators, from creative agencies to audiovisual studios, independent artists, radios and so on.
​
Latest posts by Fabio Di Santo (see all)