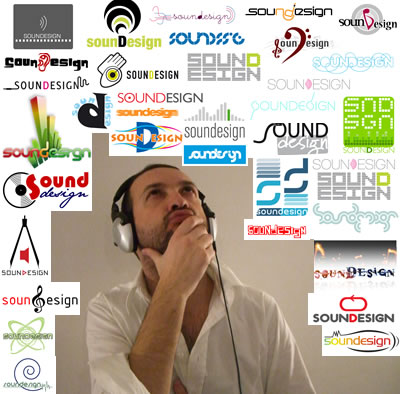 Altro che paesaggio sonoro, qui siamo immersi nei loghi.
La situazione sta diventando rovente: allo stato attuale sono state presentate 44 proposte per You Rule My Sound, il concorso per il nuovo logotipo di Soundesign.
La community di Officina Creativa è una fucina di idee, inarrestabile. Siamo quasi a una nuova proposta ogni giorno. Potete seguire il contest nell'apposito thread.
Le danze si stanno per chiudere, quindi chi vuole proporre il frutto dei propri neuroni deve sbgrigarsi.
Come potete constatare noi stiamo seguendo da vicino l'andamento e siamo molto, molto indecisi su chi sarà   il vincitore. Ma attendiamo il 2 dicembre per litigare fra noi e dare il premio finale. Il countdown è cominciato.
And the winner will be…..
Gianpaolo D'Amico is an independent creative technologist for digital media. He is the founder of sounDesign and a music obsessed since he was 0 years old.
Latest posts by Gianpaolo D'Amico (see all)