La Sound Winner del contest per il logo di sounDesign è lei: Letizia Tasselli (la vedete in fotografia in una posa sicuramente sound-oriented), con la proposta n.77.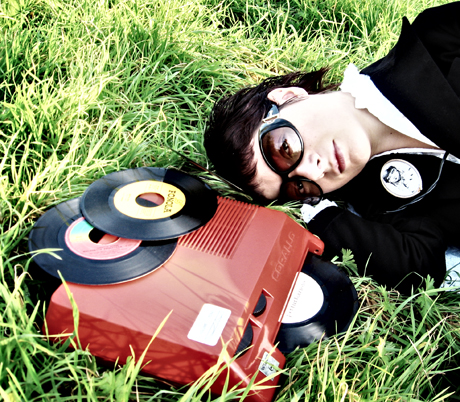 La scelta non è stata facile. Io, Sara e Ilaria abbiamo più volte analizzato le caratteristiche degli 82 loghi proposti dalla strabiliante community di Officina Creativa. Ci sono anche stati momenti di discussione molto accesi. Ma la proposta di Letizia è quella che ha pacato (quasi) la tensione che è sempre presente tra i nostri animi così diversi.
Il logo n.77 dice molto, ma ha bisogno del suo tempo per essere metabolizzato. E'adatto per molte situazioni. Dalla gita in paesaggio sonoro con t-shirt, alla trasmissione televisiva su canale censurato, dalla social community più musicale del web, al tatuaggio sonoro per stati mentali. Guardatelo con attenzione.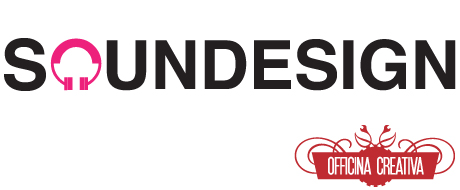 Ora andiamo con i ringraziamenti: veramente non sappiamo cosa dire a tutte le persone che hanno partecipato. Non era facile questo contest. SounDesign è un progetto nuovo, senza una grande storia alle spalle, ma con tante idee per il futuro. Allo stesso tempo qui dentro stiamo tutti insieme cercando di capire cosa è (o cosa dovrebbe essere) il sound design.
Tutte le proposte hanno cercato di cogliere l'essenza di questo tema in modo veramente intenso. Ecco cosa possiamo dire con certezza: in tutti voi abbiamo sentito l'amore incondizionato per il Suono (quello con la S maiuscola…you know), o se preferite la passione, che è quella che sentiamo io, Sara e Ilaria.
Un ringraziamento speciale va a Riccardo Giraldi e Elena Lombardi di Officina Creativa, che dalla smokey London hanno avuto l'idea per questo contest. Gli dobbiamo molto.
Un messaggio finale per tutti. Siamo veramente contenti di aver conosciuto tramite il contest nuovi utenti e nuovi partecipanti per questo blog (ho la sensazione che prima o poi dovremo organizzare un party per conoscerci tutti dal vivo). Seguiteci, perchè le novità   sono proprio dietro l'angolo. E rivoluzioneranno questo progetto totalmente.
Grazie ancora a tutti di cuore.
Gianpaolo D'Amico is an independent creative technologist for digital media. He is the founder of sounDesign and a music obsessed since he was 0 years old.
Latest posts by Gianpaolo D'Amico (see all)