We just posted about Sonic Interaction Design and the importance of the COST Action IC0601 on SID for the development of this new discipline, which is gaining a relevant role in the world of sound design.
Some members of the SID Action and the Design Factory of the Aalto University organized the Product Sound Design Summer School in August 23-26 2010, at Espoo, Finland, with the aim to educate the future product design and development team members with a specific competence on interactive sound.
We interviewed Stefano Delle Monache, one of the organizers, to better know issues and objectives of the course.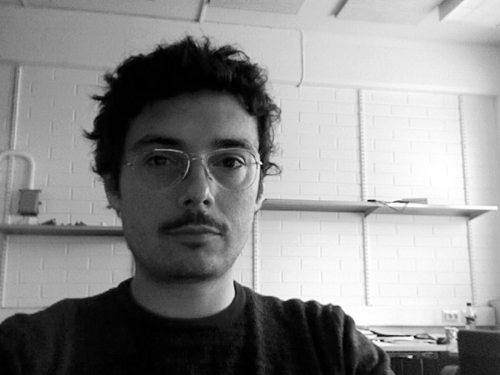 Gianpaolo: Hi Stefano, could you tell us what is product sound design?
Stefano: That's a tricky question! We should first reflect on what is a product, and then what it means approaching sound as a component of the design project, together with shape, colour, configuration and so forth.
Being synthetic, product sound design is about creating appropriate, expressive, meaningful, environmentally-consistent, functional sounds for products, ranging from physical objects, to applications and services.
Of course, depending on the kind of product the role of sound may change sensibly: for instance, consider a blender, its identity and function are so essential that cannot be questioned, to the point that the sound design is mainly addressed to enhance the signature and the appearance of the blender. On the contrary, consider some technologically-augmented furnitures, in this case the physical object can be extended with additional functionalities. The table, the shutter, or a cupboard become an interface and sound can be exploited to reveal the embedded functionalities, otherwise hidden, interact with them, and provide various information. In other cases sound can be used to affect the effort or the easiness in operating, or manipulating some artifacts.
Thus, I could say that product sound design is about consciously providing artifacts with an expressive acoustic behaviour. Of course, the how to question opens tremendous and intertwined issues related to cognition and perception, multimodality, multisensoriality and so forth. Last but not least, in design project development, industrial requirements are fundamental constraints to deal with when approaching the sound design.
(G): Will you publish the results of the school in a paper format, proceedings, web or something else?
(S): The Summer School will be an important platform of experimentation and integration of various methodical contributions and tools, currently used and developed in sonic interaction design. Thus it will be very important to document the whole process. Furthermore, participants will work and produce final prototypes based on general briefs provided by two partnering companies. Thus, yes presentations and results will be documented and published on the Summer School webpage or on an ad hoc website to collect practical literature on sound design.
(G): Can professionals (no-students) participate to the school?
(S): Our specific target are students (Master or PhD), coming from multidisciplinary contexts such as design, engineering and economics, who need to earn ECTS for their studies program. But this is not fixed in a mandatory way. We received interest from professionals, and we are very pleased to accept their application to the Summer School. Since the activities are purely educational, of course selection preference will be given to students, but we believe that a multifaceted public would enrich the exchange in a fruitful way. We strongly believe in the need of educating the future product design and development team members with a specific competence on interactive sound. In few words, we are happy to receive any application, interest, comment!
Below some information about the summer school. The preliminary programme is:
Day 1:

9:00: Welcome and introduction to the Product Sound Design Summer School, group formation
10:00: Design Factory concept and company presentations in relation to product sound design (Powerkiss and HipUI)
11:00: Design themes and assignment, Vocal Sketching for Early Prototyping with Sound (Michal Rinott and Inger Ekman)
13:00: Product Development in 6 hours (PD6) Workshop (Wycliffe Raduma)
14:00-18:00: PD6

Day 2

9:00: Product Development Project (Design Factory)
10:00: Narration and Performativity in Sonic Interactive Commodities (Daniel Hug)
11:00: Experience prototyping Workshop 1
13:00: Experience prototyping WS 1
14:00: Experience prototyping WS 1
15:00: Basic Exploration of Experience Prototyping with the Sound Design Toolkit (Stefano Delle Monache)
16:00: Experience prototyping Workshop 2
17:00: Experience prototyping WS 2
18:00: Experience prototyping WS 2

Day 3

9:00-16:00: Groups
17:00: Groups: Checkpoint Meeting with evaluators
18:00: Groups

Day 4

9:00-15:00: Groups
17:00: Feedback and evaluation
18:00: Goodbye
The summer school organization includes: Cumhur Erkut, Daniel Hug, Stefano Delle Monache, Antti Jylha, Inger Ekman, Koray Tahiroglu and Kalevi Ekman.
The workshop modules are managed by Wycliffe Radum, Daniel Hug and Stefano Delle Monache.
Groups will be lead by the tutors: Michal Rinott, Inger Ekman and Frauke Behrendt.
The evaluators will provide evaluative feedback and guidance during the group work at specified Checkpoint meetings. Our experienced evaluators include Davide Rocchesso, Stefania Serafin, Sandra Pauletto and Stephen Barrass.
The target participants are 16-20 students (in the last year of masters studies or first two years of PhD studies) in the field of design, engineering or economics. The applicants should send:
a CV,
a letter of motivation that clearly indicates the applicant's motivation, previous experience with interactive product sound design, and expectations from this training activity,
an official transcript of completed and remaining studies.
All documents must be sent in PDF format to Cumhur Erkut. Deadline: Monday, June 21, 2010.
The summer school is totally free. Selected participants from outside of Finland received by the COST IC0601 Action SIDÂ a support of EUR 600 (TBC) for the travel and accomodation.
For information please contact: Cumhur.Erkut@tkk.fi.
Social channels: Facebook and Twitter.
Gianpaolo D'Amico is an independent creative technologist for digital media. He is the founder of sounDesign and a music obsessed since he was 0 years old.
Latest posts by Gianpaolo D'Amico (see all)