We're very interested in sound design for everyday objects. Mr. Donald Norman should be very happy about this, we're sure. But this the digital era and then maybe the object we're using mostly during our day is called Max for Live, Logic or Ocarina. In few words: software.
Now the spanish agency Herraiz Soto & Co comes up with this idea: a software called Ommwriter, a very simple text editor which helps the user to focus his attention, removing external distractions and improving the creative process.
Some bloggers are calling it Zen software, we would like to propose a new name: emotional software. If you download Ommmwriter (free but only Mac now, sorry…) you coud realize that one of the most important feature is the selection of the soundtrack. And this explains our interest…
We wanted to know more about this project and then we reached for Julian Watts from Herraiz Soto & Co and David Ummmo, the music composer behind the sound of the software.
Julian told us how the project was born:
Ommwriter began as in internal tool that we would use here at Herraiz Soto & Co. to escape from our loud offices and cluttered desktops and simply concentrate on our ideas. We saw the traditional concept of a word processor as a reflection of the clutter and noise we were trying to escape from, with its endless options and complicated formats, not to mention the fact that it is just two clicks away from the infinite distractions of the Internet. So we abandoned traditional word processing completely and created a space where the user would be surrounded by a calm and inspiring environment, made up of serene images and ambient sounds. While they may be the most idiosyncratic element of the software, it is these ambient sounds that in a way carry the user out of the distracting world they are living in and signify to them that they are entering a calm and creative space.
All the people who worked in this project are:
Finally we interviewed David Ummmo.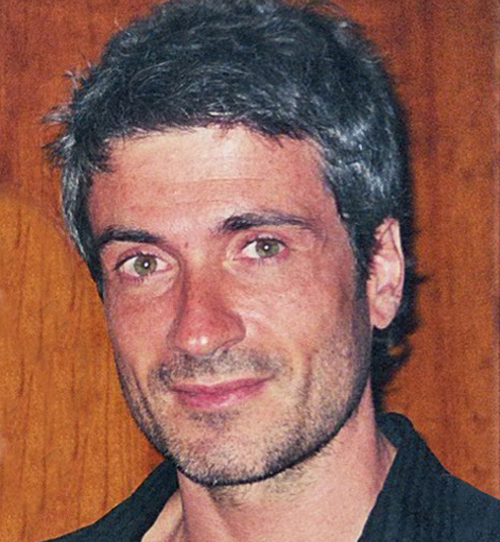 Gianpaolo: Hi David, how did you were involved in the project?
David: Rafa Soto (from Herraiz Soto & co) was one of my very first clients when I started composing music for interactive media in 2000, and we've worked in a lot of different multi-awarded interactive projects like BMW, Camper or the Barcelona Council. As years passes by, I think we know well each other, and actually it's no hard for me to compose the kind of music he has in mind for any project. In this case, Rafa figures a basic draft for the Ommwriter's music style, and simply he lets do my work with no so much premises. I love to work that way, with a lot of freedom.
(G) what kind of problems did you have to solve while composing for a software?
(D) I do not really experience any problems composing for a software. Most of my work as a composer / producer is for interactive media, and I use a few composing techniques to keep the MBytes of a soundtrack in a reasonable limits, with no fatigue in sounding experience. Mostly I work looping many slices of music, combining them, and keeping the music in a continuous flow with no audible cuts.
(G) How did you organize your work?
(D) For the soundtrack of the Ommwriter, I usually start with a smooth passage, and I let grow the music as the inspiration goes to me. I did two or three short arrangements for each song, as if it were a film soundtrack, to suggest some emotions for the writter. All the music loops itself, trying to suggest different inspirational states of mind, and experience many minutes of writting pleasure.
(G) What techniques or software did you use to compose music?
(D) I just sit on my piano and play 🙂 I am pianist and I love piano arrangements. I love orchestra arrangements, too, and mix it with a modern sinthetic sounds. I work a lot with the individual sounds, performing them to get the correct sound for a project. My work is moslty to transmit emotions and sensations, the sound design has a lot to do with that, and this task is as important as the composing work.
(G) Do you think this could be a new trend in music and sound design?
(D) I don't know 🙂 But I'll really be happy a lot if I'd had build a sonic brand and unique music personality for the Ommwriter.
At last, we report some Julian's words regarding the future of Ommwriter:
At the moment we are working hard to finish and launch the next version of Ommwriter. We are dedicated to maintaining the pure and simplistic nature of Ommwriter but have made some basic improvements and minor additions. Beyond this we are exploring all kinds of other ideas for Ommwriter, everything from new audio to iPads. Stay tuned to see what happens!
We would lik to thank our good friend Riccardo Giraldi who sent us the link with the Ommmwriter preview.
Gianpaolo D'Amico is an independent creative technologist for digital media. He is the founder of sounDesign and a music obsessed since he was 0 years old.
Latest posts by Gianpaolo D'Amico (see all)