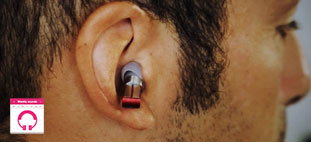 Welcome to Weekly Sounds, to help you stay up to date with the best resources about Sound and Audio design.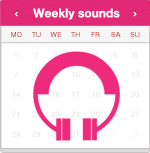 Our picks of the week
I guess I have to make a special article on Sound and Kickstarter, because this platform is becoming one of the most interesting places where to figure out new audio gear which can potentially revolutionize the world of audio technologies.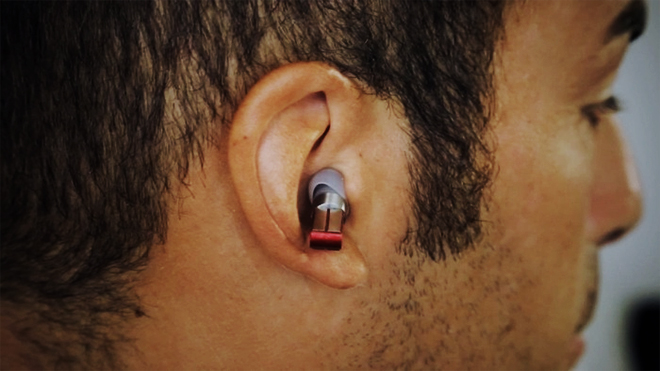 Here is one of those: SPLIT: The World's Only Earbuds with no Strings Attached. Everybody's dream? Watch the video below and decide if you want to support this project.
Our usual small group of resources related to the effects of Sound on humans: Does noise affect learning? A short review on noise effects on cognitive performance in children reports the results of an experimentation aimed at measuring the effect of noise on kids' learning and ability to perform some daily tasks; and Playing musical instrument 'sharpens mind' says St Andrews study, a research showing how much music could slow down mental decline and improve our brain functioning.
What is the sound of breaking news? In Would you want to hear this new circa news sound whenever news breaks? CEO Matt Galligan talks about Circa News 2, a new version of the popular app for news on the mobile, in which the new system of notification is completely based on sound, designed and developed my sound artist Brian Wayne Transeau. You can listen the tune below.
Challenges in One Year in Sound are tougher and tougher: Carlo builds his video game trailer sounds in The 24 Hours test to become a sound designer for games.
A Ferrari inside a FIAT 500? Yes, thanks to the power of Sound:Â RjDj is releasing Vroom!, a funny (but interesting) app which detects your actions while driving a car (via mobile accelerators) and build dynamically a noise from a 12-cylinder Ferrari. Watch a video teaser below, with kids having fun on a Polo.
The best from other Sound lovers
About the topic of audio branding The power of sound: audio drives award winning work at the 2013 cannes lions is an interesting report by Steve Keller of how Sound was used by the five winners of Cannes Lions 60th International Festival of Creativity.
The guys at A Sound Effect are waiting for the Halloween to come and so they made a useful list of sound liraries to use for the occasion in Horror sound effects: 13 scary sound libraries that'll make your audience scream and shiver.
But if you need a very unique sound, you better figure out the Howler monkeys scream in the video below!
Re-edited version of a cool article at Harmony central:Â Vintage Recording Approaches for Modern DAWs, an old-but-new approach explained for your audio engineering and music production activities now.
What do you think on these news? Did you something interesting? Please share your comments below.
Gianpaolo D'Amico is an independent creative technologist for digital media. He is the founder of sounDesign and a music obsessed since he was 0 years old.
Latest posts by Gianpaolo D'Amico (see all)