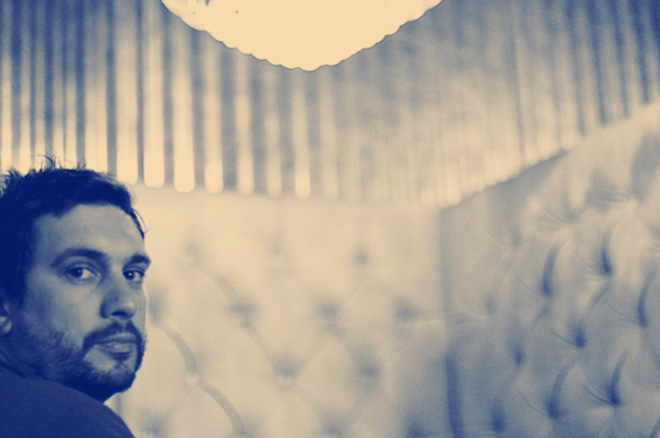 The Music+Sound Awards is an international project aiming at promoting the role of sound and music professionals in several creative fields, from advertising to games. We talked with co-founder Dan Neale, who gave us some details about the upcoming program and some interesting tips on the state of sound design today.
Hi Dan, it's a pleasure for me to meet you in this digital place. Could you give us a brief outline of what Music+Sound Awards is about?
We started the awards to create a platform for composers, sound designers and music supervisors. The work they do was largely unrecognised by other major awards in advertising and gaming, and is often the footnote in film and TV awards, so we wanted to create a dedicated ceremony for these disciplines.
We cover original composition, sound design/implementation, and music supervision across all media.
I guess many of our followers are interested in the international competition. Can you explain what they have to know and do to participate?
The competition is out about applied music and sound. So it is for those who compose, sound design or place music to picture. Anyone can enter work they have been involved in. So for example many of our entries come from advertising agencies or production companies, as well as composers.
Anyone interested in entering should go to our website, and click on the How To Enter title in the menu. This links to our entry site, and gives you the list of things you need to enter.
There is a charge to enter, and the work needs to have been broadcast or released between 31st October 2013 and 31st March 14th April 2014.

Could you give us some anticipation about the upcoming program for the international award? Rumors say something about funny parties in Cannes…
Ha, yes our Cannes beach party last year was a big hit. More than 700 people attended, and we had a great time dancing to the audiovisual spectacular that is DJ Yoda.
We're throwing another one this year – and it should be equally as entertaining. It's a great chance for people who are already attending Cannes Lions to meet music and sound creators (and lovers) from all around the world.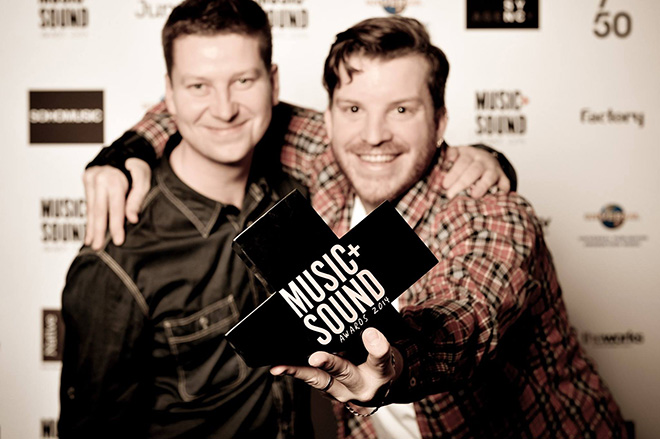 What are the most interesting fields of work in Sound & Music now? What is your perception also based on all the works you received for the UK awards? Are you able to point to a trend for Sound in film, TV, gaming or advertising?
In advertising the creative re-interpretation of a well-known song is a big trend in the UK at the moment. John Lewis adverts have led the charge there, and The Bear and the Hare spot won Best Re-Record this year.
The music in gaming really struck us as quite diverse, much like the games themselves. The shackles really seem to be off now in terms of design and concept – and the sound and music has to fit that.
"The International Music+Sound Awards celebrate the indispensable role and outstanding contribution that music and sound design play in the world of visual and audio media." Do you think the role of the sound designer has changed over these last 5 years? Do clients and agencies finally perceive the difference between Sound and Music and give proper credit to this job?
Yes, the role has changed. It is a much more collaborative approach now, with clients being more savvy about what sound design is, but also not necessarily knowing how to achieve what they want. So I think the most successful sound designers collaborate with their clients, but always keep their focus on what will achieve the desired effect, and gently steer their clients towards it.
No, I don't think clients and agencies always perceive the difference between sound design and music, and actually sometimes it's hard to tell if the sound design has some musicality to it. But most clients can make the distinction in most cases.
There is still much to be done to give proper credit to the job that sound designers and musicians do. It makes up such a huge part of the whole, and for years has been overshadowed by all manner of other crew members. I do believe that the importance of music to productions has increased massively, and this is being recognised slowly.
Ok Dan, thank you very much for your time and answers. We're hungry for inspiration: could you give us 3 names for your daily inspiration (website, musician, artist, Sound lover, books, resources, whatever).
Gianpaolo D'Amico is an independent creative technologist for digital media. He is the founder of sounDesign and a music obsessed since he was 0 years old.
Latest posts by Gianpaolo D'Amico (see all)