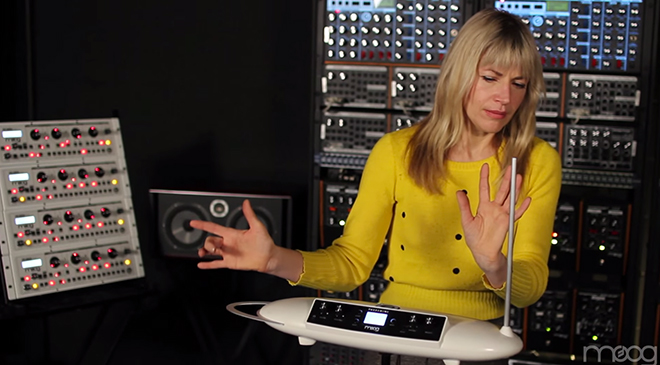 Another post on Weekly Sounds, with the best resources and stories on the world of Sound Communication.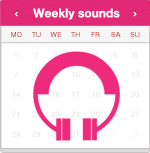 A new Theremin? Yes, here we go: Moog's New Theremini Looks Like a Spaceship, and Sounds Like One Too reports the main features of the Mog Music Inc's new creature. Watch the amazing Theremini in action in the video below.
The relationship between online radio and advertising is the core of This is how Pandora has Changed Audio Advertising, an interesting interview to Pandora VP Audio Sales Doug Sterne during Hivio, the audio future festival 2014, which can be watched below.
Some years before the revolution caused by digitalization and companies such as Apple, Beats and Spotify, portable music was in the hand of a japanes monster called Sony, the main responsible for the diffusion of portable cassette tape players. Don't you know the story? Then have fun reading The history of the Walkman: 35 years of iconic music players.
Pollution in our cities: the primary cause is air pollution, after there is the ennvironmental noise. Traffic noise solutions exist for dense cities describes a new report from the Chalmers University of Technology about measures and solutions (not easy to implement yet) for this dramatic health problem.
Research & Development: How AirTurn Invents Musical Solutions, Apps & More is an interesting interview to musician Hugh Sung, the creator of one of the most popular solutions to turn sheet music pages on tablets. Another interview to Sung can be watched below.
While reading Listen as a Google-backed piano turns live radio streams into 'world music' I recognize Stockhausen's Kurzwellen influence on the new York-based artist Zach Lieberman, who worked for Google DevArt to build Play The world, an art installation consisting of a digital piano triggering radio stations streams as notes from diverse parts of the world. A small example of the installation can be watched below.
Gianpaolo D'Amico is an independent creative technologist for digital media. He is the founder of sounDesign and a music obsessed since he was 0 years old.
Latest posts by Gianpaolo D'Amico (see all)